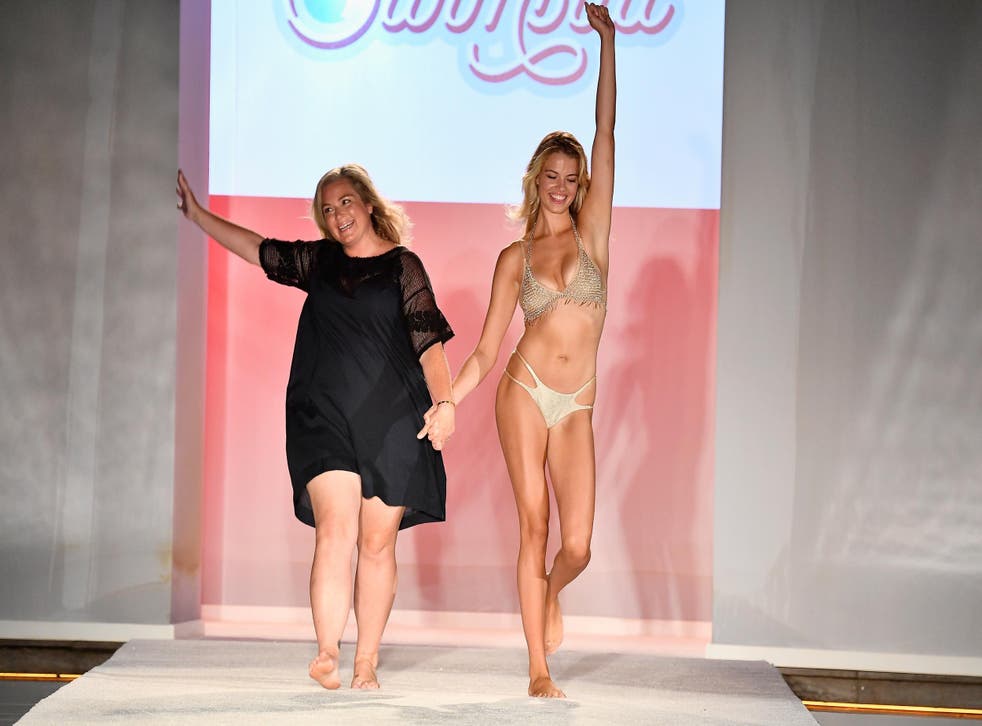 Sports Illustrated use plus-size models at its Miami Swim Week show as one doctor calls it irresponsible
A Sports Illustrated runway show has divided opinion
Plus-size models starred in a Sports Illustrated swimsuit catwalk show – but a doctor has criticised the move as irresponsible.
A number of curvy models paraded down the catwalk at Miami Swim Week, who are all finalists in a contest that will see the winner photographed for the February issue swimsuit issue of the magazine.
The magazine's editor MJ Day said: "Some people in the audience were moved to tears because they saw themselves represented on the runway, which they never thought they would."
But the move prompted Australian newspaper columnist Soraiya Fuda to brand their inclusion as "irresponsible".
"It seems to me the women who appeared to be approaching the sizes 20-26 on the catwalk are less representative of the average woman but are representative of a big underlying societal problem," she wrote in Sydney's Daily Telegraph.
"Parading and glorifying size 20-somethings on any runway promotes an underlying and irresponsible message that doing nothing about your weight is OK."
Her views sparked a debate, with some body positive bloggers praising Sports Illustrated for representing a diverse range of body shapes and weights.
But Brad Frankum, from the Australian Medical Association, said the fashion industry should not "celebrate extremes".
"There is a difference between being confident in who you are and promoting a healthy weight message," he told Sydney's Daily Telegraph.
"It's a difficult message but just like we don't use cigarettes to promote products I don't think we should have unhealthy weights promoting products."
He was backed by the model Stefania Ferrario, the face of Melbourne's fashion week.
She told the BBC: "I am all for diversity in models of all different sizes and shapes, but I think it is irresponsible that there are not more models of healthy weight range on the catwalk."
Regardless of the debate, the fashion industry's embrace of plus-size bodies seems here to stay.
Susan Marasco, fashion director at Bloomingdale's, said: "I think now more than ever, with supermodels promoting body diversity on Instagram a younger audience is expecting more trends to become available for everyone. I think the trend is only going to get stronger.
"There is so much more variety in swimsuits, you can go for a deeper-V to enhance your top, or a bathing suit with a sexy cutout."
Join our new commenting forum
Join thought-provoking conversations, follow other Independent readers and see their replies