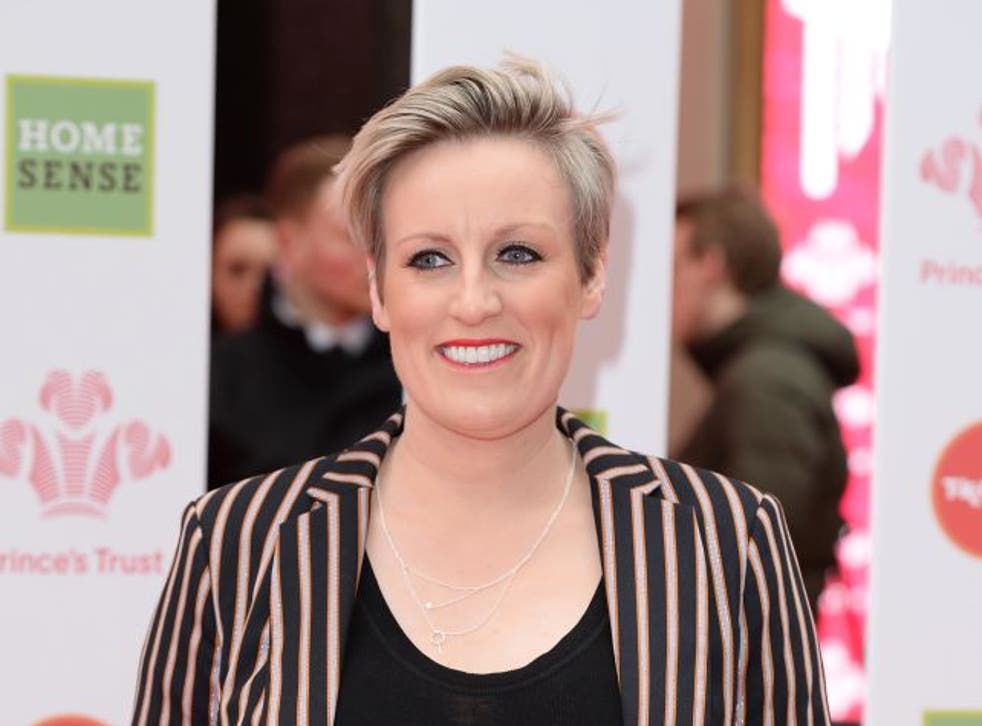 Steph McGovern had therapy after night terrors over fears of losing her baby
'The thoughts aren't rational – it's totally irrational. But it's something I have had help for,' television presenter says
Leer en Español
Steph McGovern has spoken about suffering night terrors about losing her baby, explaining that she has been trying out coping mechanisms since seeing a therapist.
In November 2019, McGovern announced that she had given birth to a baby girl, her first child with her girlfriend.
Since the baby's birth, the television presenter has been experiencing stressful night terrors when she goes to sleep at night, some of which make her wake up fearing that she has lost her daughter.
Speaking to The Sun, the 38-year-old explained that while she doesn't "ever actually feel stressed", her stress "manifests" in her "at night'.
"I have crazy dreams and awful night terrors," she said.
The former BBC Breakfast presenter explained that while her night terrors in her youth would relate to fears about school, as she entered adulthood the night terrors became "more vivid".
"And since having a baby, I will regularly wake up and think I've lost her," she stated.
"I imagine she's in bed with me and I've dropped her, or I've lost her. Quite a few times, my partner has found me on the floor scrabbling around under things or in cupboards, looking for the baby."
McGovern said that as she is asleep during these instances, her brain "isn't working enough to know she actually is there".
In addition to the fear of losing her baby, McGovern's recent night terrors have also related to her job, she said, with a recent dream featuring a man exposing himself in a live studio.
The journalist decided to see a therapist about her night terrors, outlining how she has learnt the root of the dreams are "all to do with how you go to bed at night".
"Everything now revolves around the baby. The thoughts aren't rational – it's totally irrational. But it's something I have had help for," she stated.
"It's all to do with how you go to bed at night, about your peace of mind when you go to sleep. It's about not looking at your phone, not reading terrible stories or watching the news."
McGovern said that making slight changes to her bedtime routine has "helped" her to cope with her night terrors.
"More often than not, if I read the headlines in the newspapers just as I go to bed, there's a story about babies or some tragic thing — then inevitably your mind plays tricks with you," she stated.
"You imagine yourself in that situation, and in my sleep that's kind of what happens."
Join our new commenting forum
Join thought-provoking conversations, follow other Independent readers and see their replies