The UK's 'favourite sex positions' revealed in new survey
Scots prefer 'spooning', while Londoners like to be intimate 'standing up', survey reveals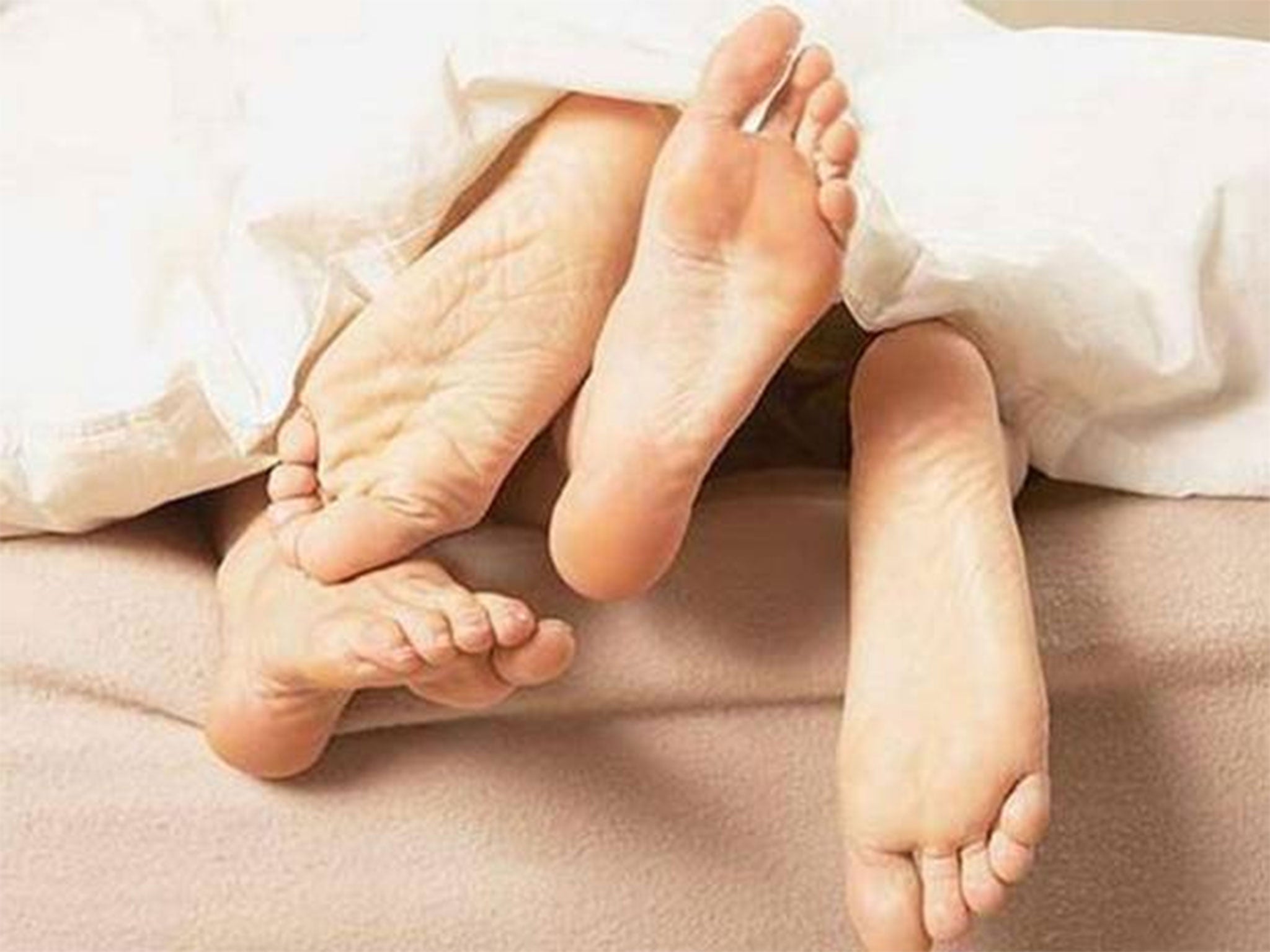 The nation's favourite sex positions have been revealed – and Northern Ireland comes out on top.
That's 'girl on top', that is, as those living in the region reportedly prefer the 'cowgirl' position in the bedroom, according to a new survey.
The poll of 2,157 British men and women, who have been sexually active for a minimum of 12 months, reveals intriguing differences between our sexual preferences across the UK.
And while the traditional 'missionary' position is most popular overall, respondents are divided as to their individual tastes, according to where they live.
Upon being asked to identify their 'favourite sexual position' – for which they were provided with a list of possible answers – participants in Scotland said they preferred 'spooning' (39 per cent).
In the North East, people chose 'reverse cowgirl' (31 per cent), while in the North West it was the 'reverse cowgirl' (31 per cent).
And in London, perhaps because we are always in such a rush to get around, the number one position was 'standing up' (18 per cent).
But our national tastes continue to differ, with 51 per cent of people in Wales enjoying 'doggy style' in the bedroom, as do those in Yorkshire and the Humber (36 per cent), according to the study by online pharmacy www.UKMedix.com.
In the South East it's more preferable to cuddle, it seems – with 38 per cent reporting they like 'spooning' most – but in the South West it's all about doing it 'missionary' style (32 per cent).
Those polled were also asked if they 'always had safe sex', with surprising results. Northern Ireland was revealed as the safest region, with 79 per cent stating that they always used appropriate protection. Yet Yorkshire & the Humber was the riskiest region, with only 32 per cent agreeing with the statement.
Lastly, respondents were asked to identify on a scale from 0 – 10 how 'kinky' they considered themselves to be, whereby 0 was considered 'completely traditional' and 10 was 'extremely experimental'.
Those in the South East were the kinkiest, averaging 9/10, followed jointly by Scotland and Wales, both scoring 8/10. The South West came out at the bottom, rating themselves an average of only 3/10.
· Northern Ireland – Cowgirl / Girl on Top – 43%
· Scotland – Spooning – 39%
· North East – Reverse Cowgirl – 31%
· North West – Missionary – 42%
· Yorkshire & the Humber – Doggy Style – 36%
· East Midlands – Cowgirl / Girl on Top – 38%
· West Midlands – 69 – 24%
· Wales – Doggy Style – 51%
· Eastern – Missionary – 27%
· London – Standing up – 18%
· South West – Missionary – 32%
· South East – Spooning – 38%
Join our commenting forum
Join thought-provoking conversations, follow other Independent readers and see their replies