Tijuana's medical tourism gets a facelift enticing more Americans in for cheap luxury surgery
Shedding its American-teen Spring Break reputation, the famed low-cost medical treatment industry is classing up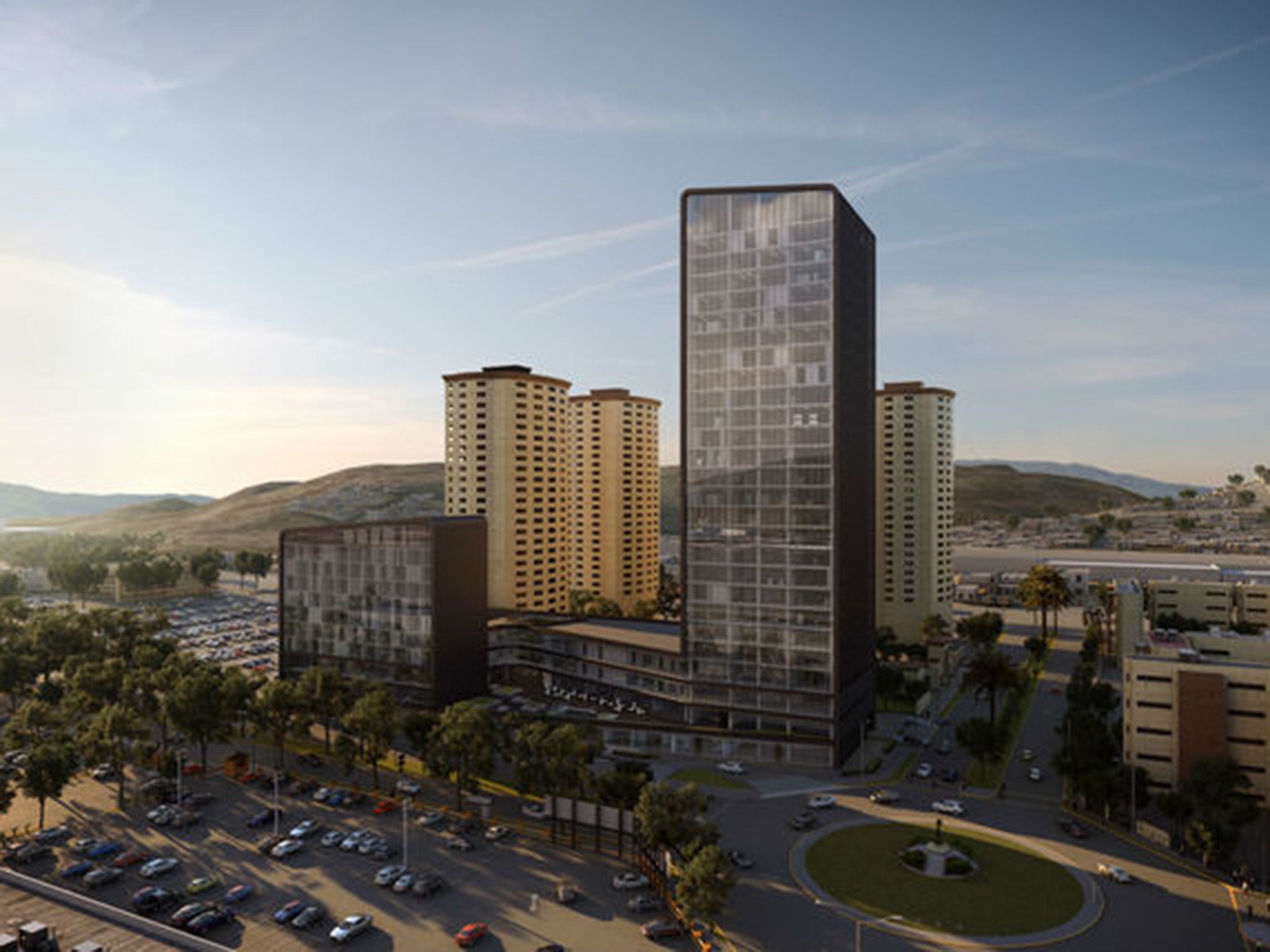 It's after dark on Avenida Revolucion, Tijuana's main tourist drag, and beneath the garish neon of a late-night storefront, a mannequin in a skin-tight nurse's outfit stands beckoning potential customers inside. Americans have been travelling to this border city for at least a century to sample its nocturnal charms. Hollywood stars mingled with mobsters here during the Prohibition era. Underage college kids came to drink themselves silly on Spring Break, before they were scared away by the violence of the local drug cartels.
Avenida Revolucion runs directly into the red light district, where other vices await, but the mannequin in the medical get-up is here to flog something a little less seedy: cut-price Viagra. There's at least one discount pharmacy per block, selling cheap, generic medications from sleeping pills to sex aids, with – and occasionally without – a prescription. Tijuana's biggest draw for Americans, before even the night-life, is its low-cost medical treatment: dental care, cosmetic surgery, stem-cell transplants, hip replacements and more.
Now, the city's thriving medical tourism industry is classing up. The developers of a cluster of luxury high-rises just across the border from California intend to build a one-stop shop for visiting American patients. The 26-storey New City Medical Plaza will house facilities for doctors from a broad range of disciplines, a 140-room hotel and a food court featuring Baja California cuisine from top local restaurants. Construction has already begun on the tower, which the developers hope to open by the end of 2018.
Even if President Trump succeeds in building his infamous border wall, the complex will be clearly visible from the US side. Inside one of New City's existing luxury residential towers, there are marble floors, private security guards, a fake miniature waterfall and a private members club on the penthouse floor, with a clear view back over the border to Downtown San Diego. Sitting in the bar at sunset, Isaac Abadi, New City's chief executive, said travelling south for treatment should be a no-brainer for Californians.
"Here, you'll pay a dentist 40 or 50 bucks to treat a cavity that you'd pay 200 bucks for in the US," he said. "It's irresponsible going to the dentist in San Diego when you can drive down here in 15 minutes and get the job done for a quarter of the price. Some people are scared of coming to Tijuana. But with this view, you feel like you're still in San Diego!"
Around a million Americans cross the border to Baja California every year for healthcare. Some lack suitable insurance coverage in the US, some have insurers who will cover their cut-rate treatment in Mexico, some are taking advantage of shorter waiting times for tests, some want to avoid the exorbitant cost of elective procedures such as plastic surgery or weight-loss. According to the medical tourism bible Patients Without Borders, US patients can expect to pay an average of between 40 and 65 per cent less for treatment than they would at home.
A so-called medical "fast-pass" programme allows US patients of registered Mexican doctors to pass through the San Ysidro border crossing in a special fast lane, avoiding the notoriously long queues. Around 85 per cent of Tijuana's medical tourists are from Southern California, Ives Lelevier, Baja California's undersecretary of tourism, recently told the Los Angeles Times, adding: "We believe that we can bring people from areas that are farther away, something that in the medium term can turn into a greater revenue generator for the state."
Rafael Alcaraz, a bilingual psychologist who specialises in family, child and marriage therapy, and who treats clients from both sides of the border, said business is back on the rise after a decade of devastating narco violence. "Back in 2007 it was horrible," he said.
Health news in pictures
Show all 40
"By six in the afternoon, nobody was on the streets, nobody was in the restaurants or cafes, and if you saw any traffic you'd get paranoid that you were being followed. There were always rumours that someone you knew had been kidnapped or killed. But about five years ago the violence all died down, the restaurants filled up again, and now there's a huge boom in tourism, including medical tourism."
Many of his patients, Dr Alcaraz said, plan their appointments to coincide with a weekend mini-break in Baja, or a trip to see the local football team the Xolos. "I have patients that come to me on a Friday afternoon, then they go to the football stadium, tail-gate, watch the game, sleep over and go down to Ensenada for the weekend."
Dr Alcaraz's office in Tijuana's Zona Rio neighbourhood is upstairs from the plastic surgery clinic where his wife, Marie-Helene Chabrier, offers anti-ageing treatments such as Botox, fillers, chemical peels, hormone replacement and enzyme therapy. (Medicine is a family business: Dr Chabrier's brother is a plastic surgeon, Dr Alcaraz's father is a dentist.)
Some 90 per cent of Dr Chabrier's patients are American, and she has regular clients from as far away as Las Vegas and New York. "The procedures can be a couple of hundred dollars cheaper than they are in the US," she explained. "They mostly used to come for the price, but now they come for the quality of service." Her clients even kept visiting during the bad years, she said. "Women would still come down from California for treatment during the violence, but only if it was urgent. 'I'm hosting a party! I have to get my Botox!'"
There are horror stories: last year a San Diego woman who crossed the border to get gastric bypass surgery fell into a coma after suffering a severe allergic reaction to an antibiotic administered by her doctor. Others have complained of disfigurement after undergoing discount plastic surgery in Mexico.
Part of the appeal of the New City Medical Plaza is the elimination of that risk. The developers have appointed a medical committee to examine the credentials of every doctor on the site. Mr Abadi said it would be the first facility in Tijuana accredited by Joint Commission International, a global non-profit that assesses medical standards and patient safety.
Dr Alcaraz said anyone intending to seek cheap medical treatment in Mexico ought first to check how long their chosen physician has been practising, study their credentials and find testimonials from former patients. "When the price is really too good to be true, it could be somebody without a licence," he said. "But the fact is, we're so close to San Diego that it forces us to have high quality care. People compare us to San Diego, not to other places in Mexico – so we have to have first world standards, and we do."
Join our commenting forum
Join thought-provoking conversations, follow other Independent readers and see their replies