Twin babies with different skin colours have become Instagram stars
The fraternal sisters have captured the internet's hearts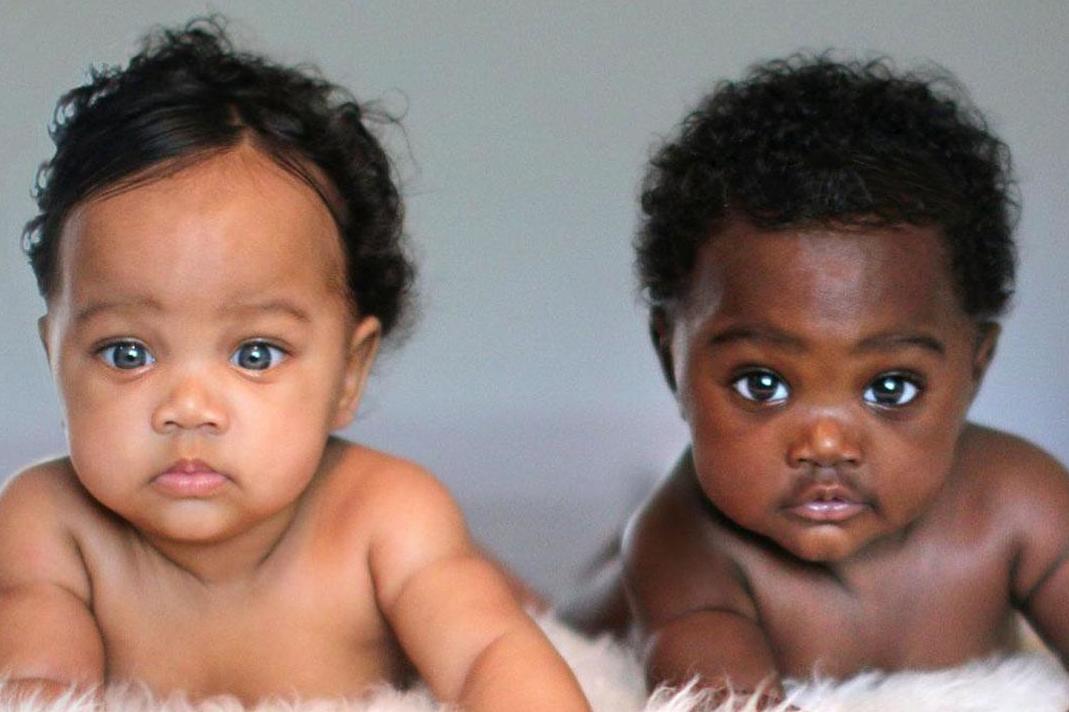 Two seven-month-old twins with different skin colours have become Instagram sensations after their mother started posting snaps of the doe-eyed duo online.
Isabella and Gabriella Shipley are fraternal sisters and are therefore non-identical, which is why they look strikingly similar despite having different skin colours.
"We have received a ton of love from our posts," the twins' mother, Clementine Shipley, told Essence.
Despite only launching the Instagram account in July, it has already racked up a substantial 13,000 following.
While most of the comments are in praise of the adorable children, the account has been subject to some trolling, Shipley confessed, with some followers zoning in on the fact that one of her daughter's has a notably lighter skin tone than the other.
"From time to time we've ran into negative comments about Gabriella's colour, if she's loved and if she considered beautiful because of her darker complexion," she said.
However, the majority of Shipley's followers are as enamoured by the beautiful children and their distinctive colouring as their doting mother.
"Oh my goodness, how beautiful are your girls!!!!!!!!!" wrote one enthusiastic commenter on a recent post.
"Wow they are cuties. Gorgeous eyes!" added another.
The young mother also revealed that many followers wrongly assume her daughters are mixed-race when they are in fact "African-American," she said, adding that grey eyes run in the family.
In addition to the twins, Shipley also has a third child, Angelina.
The two-year-old is a regular feature on Shipley's popular Instagram feed, @littlestronggirls, and is apparently a "wonderful big sister" to the two twins, she said.
Join our commenting forum
Join thought-provoking conversations, follow other Independent readers and see their replies