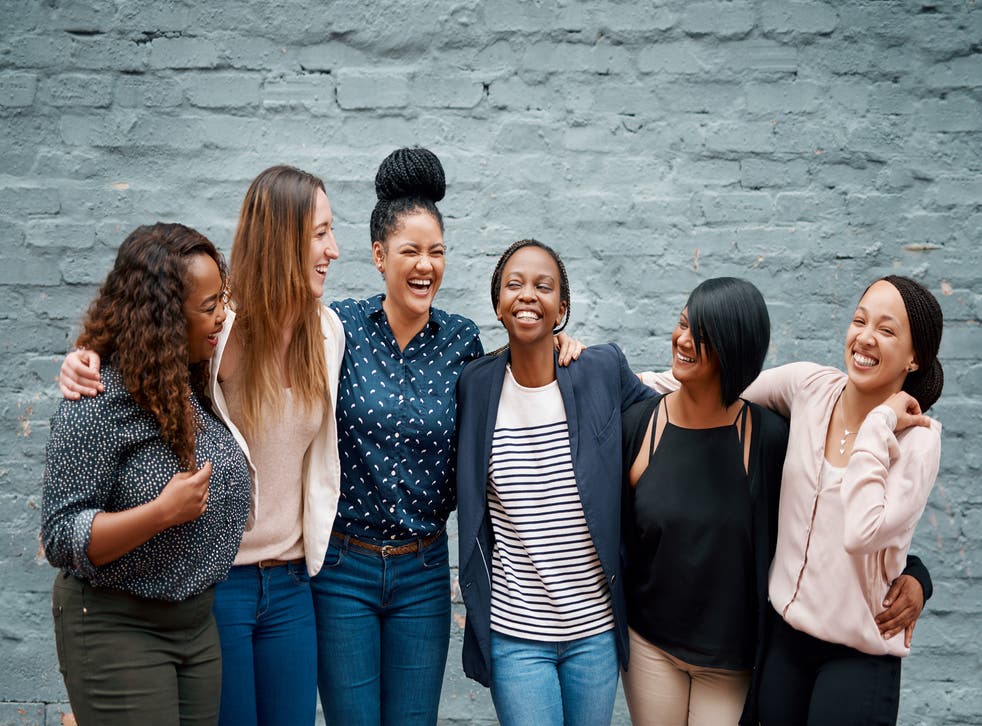 Almost half of British women can't label the vagina on a diagram
A YouGov survey found that two thirds of Brits were able to accurately identify the location of the clitoris
Katie O'Malley
Monday 11 March 2019 13:55 Comments
Almost half of British women are unable to correctly label the vagina on a diagram, according to a new survey.
The research, conducted by YouGov, involved showing 2,010 British adults an image of female genitalia and asking them to identify the various parts and functions.
The study found that nearly half of women (45 per cent) were unsure about the location of the vagina.
Moreover, more than half (55 per cent) were unable to explain where the urethra is and more than one in four women (43 per cent) failed to correctly label the labia.
By contrast, six in ten (59 per cent) could not label the vagina, almost two thirds (61 per cent) were unsure where the urethra was, and around half of men (52 per cent) failed to label the labia.
Forgotten Women: Ending FGM in Kenya

Show all 13
The only female body part that Brits were able to accurately identify was the clitoris by two thirds of men (69 per cent) and women (71 per cent).
During the survey, researchers allowed for answers containing misspellings and euphemistic or descriptive responses in certain cases, for example the term "wee hole" to describe the urethra and "lips" to refer to the labia.
The survey's participants were also asked their thoughts on the best method to keeping female genitalia clean with almost half of women (46 per cent) admitting to being unaware that medical professionals advise not washing the inside of the vagina.
Meanwhile, a third (33 per cent) believed the vagina should be washed on a daily basis, one in six (14 per cent) suggested with water and soap, and one in five (19 per cent) with water only.
One in fifty (two per cent) thought the body part should be washed with water after sex, with the figure rising to seven per cent of those aged from 18 to 24.
Just over half (54 per cent) of women were found to be able to identify the correct method to keep female genitalia clean, which is to not wash inside at all.
According to the NHS, the vagina cleans itself inside the body with natural vaginal secretions (discharge).
"It's a myth that the vagina needs extensive cleaning with perfumed soaps or feminine hygiene products," Dr Vanessa Mackay, a consultant obstetrician and gynaecologist and spokesperson for the Royal College of Obstetricians and Gynaecologists tells The Independent.
The NHS advises women to avoid perfumed soaps, gels and antiseptics as these can affect the healthy balance of bacteria and pH levels in the vagina and cause infection, such as bacterial vaginosis or thrush, and inflammation.
Dr Mackay adds: "We would recommend women to use plain, unperfumed soaps to wash the area around the vagina (the vulva), not inside it, gently every day."
Respondents in the survey were also asked to answer which statement they believed to be true with regards to whether a tampon is "used to soak up blood during a period" and if it "interferes with urination".
Support free-thinking journalism and attend Independent events
Six in ten men (57 per cent) and eight in ten women (82 per cent) were able to correctly highlight that a tampon does not interfere with how a woman urinates.
Last month, a male Twitter user was condemned on social media after attempting to, incorrectly, "mansplain" about female anatomy.
A British newspaper recently shared an article about a photographer's portraits of vulvas to which the unnamed Twitter user claimed the publication should technically have used the word "vagina" instead of "vulva".
Register for free to continue reading
Registration is a free and easy way to support our truly independent journalism
By registering, you will also enjoy limited access to Premium articles, exclusive newsletters, commenting, and virtual events with our leading journalists
Already have an account? sign in
Join our new commenting forum
Join thought-provoking conversations, follow other Independent readers and see their replies