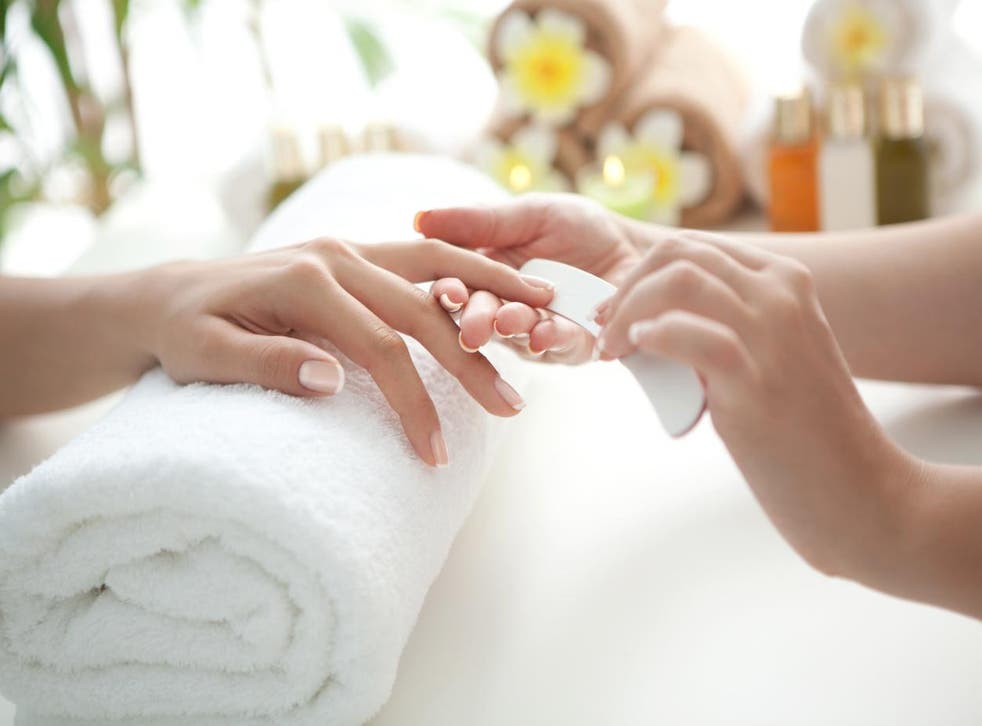 Woman shares warning that 'black line on nail' could be sign of cancer
The NHS advises you get any dark lines on your nails checked by doctors
Rachel Hosie
Tuesday 22 August 2017 11:36 Comments
A woman has shared a warning in which she claims that finding a black line down your nail could be a sign of cancer.
According to Jean Skinner, who says she's a beauty technician from Uckfield, East Sussex, a client came in asking for a nail colour dark enough to cover the black line on her nail.
Skinner urged her to visit the doctor about it, and she claims the woman then found out she had melanoma.
Writing on Facebook, Skinner describes the client as having "a straight dark vertical stripe down her nail," which, she says, many people had told her was due to lack of calcium, hereditary or a blood blister.
"This is melanoma!!!" Skinner wrote. "I did not want to frighten her but I told her she needed to see her doctor immediately! She called me today to tell me that yes it was a very aggressive melanoma that has already spread to her lymph nodes!! Her prognosis is not good!"
Skinner is now urging people to pay attention to abnormalities in their nail beds, even though, she points out, "odd changes in your nails can very likely be nothing to worry about."
The Facebook post has been widely shared, with people commenting on how scary the warning is.
But according to official NHS guidelines, "dark stripes running down the nails (linear melanonychia) are fairly common in black people over 20 years of age, and in most cases it's perfectly normal."
They do advise, however, that dark stripes on nails shouldn't be ignored because they could in fact be a sign of subungal melanoma, a form of skin cancer that affects the nail bed. If you find a dark line, you should see your doctor to check it isn't melanoma.
"Subungual melanoma usually only affects one nail," the NHS explains. "It will also cause the stripe to change in appearance – for example, it may become wider or darker over time and the pigmentation may also affect the surrounding skin (the nail fold)."
Melanoma makes up four per cent of total cancers in the UK and it has become 119 per cent more common since the early 1990s, according to Cancer Research UK.
Symptoms can occur in various places of the body, including under fingernails, between your toes or on your scalp.
"Symptoms of melanoma under your nails include dark areas or marks," Professor Sanchia Aranda, CEO of Cancer Council Australia, told 7 News.
"Elsewhere on your skin, as well as keeping an eye out for new moles or spots, look for moles or spots that change colour, have a variety of colours, are getting bigger or have an uneven border or develop a lump within them."
Register for free to continue reading
Registration is a free and easy way to support our truly independent journalism
By registering, you will also enjoy limited access to Premium articles, exclusive newsletters, commenting, and virtual events with our leading journalists
Already have an account? sign in
Join our new commenting forum
Join thought-provoking conversations, follow other Independent readers and see their replies