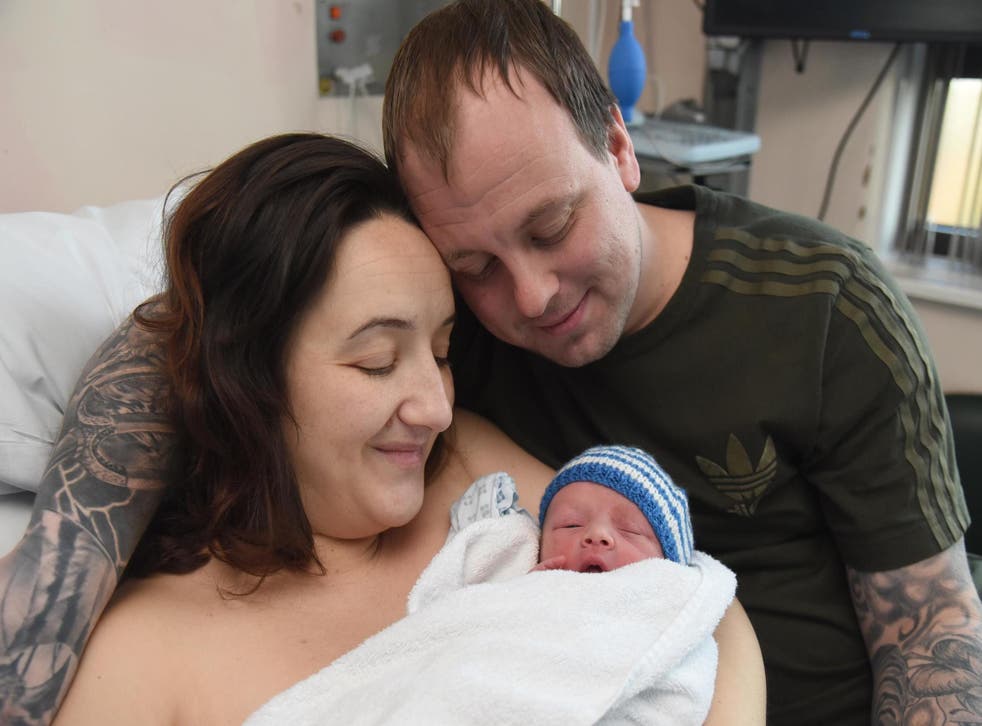 Woman gives birth to first child on New Year's Day after eight miscarriages
'It's a totally different love you have when a baby is born'
A woman gave birth to her first child on New Year's Day after suffering from eight miscarriages.
Emma Parker and her husband Craig had been trying to conceive for six years and had already gone through two unsuccessful IVF attempts before finally welcoming baby Charlie.
He was delivered by Caesarean section at Lincoln County Hospital and was given the middle name "Al-Derrick" in tribute to his mother's grandparents.
The couple, who live in Harpswell, were thrilled when they were able to conceive naturally after years of unsuccessful attempts.
However, they were initially terrified that the pregnancy would result in yet another miscarriage, particularly given their history of bad luck.
Parker explained that she only started to feel more confident about the birth when she had been pregnant for 20 weeks.
However, she started worrying after 37 weeks due to other health issues and revealed that she has been closely monitored in the weeks leading up to the birth.
Charlie wasn't due until January 9, however, he was delivered early due to complications and was born weighing just 5lb 13oz, significantly lighter than the average newborn.
"It is going to be really nice to have a baby at New Year as it is around the same time Grandma died," added Parker.
"Since Grandma passed away, Granddad is living with us and it will give him a new lease of life to have a baby around."
New father Craig added, "We are looking forward to spoiling him and there's lots of people waiting to meet him.
"It's a totally different love you have when a baby is born."
Register for free to continue reading
Registration is a free and easy way to support our truly independent journalism
By registering, you will also enjoy limited access to Premium articles, exclusive newsletters, commenting, and virtual events with our leading journalists
Already have an account? sign in
Register for free to continue reading
Registration is a free and easy way to support our truly independent journalism
By registering, you will also enjoy limited access to Premium articles, exclusive newsletters, commenting, and virtual events with our leading journalists
Already have an account? sign in
Join our new commenting forum
Join thought-provoking conversations, follow other Independent readers and see their replies