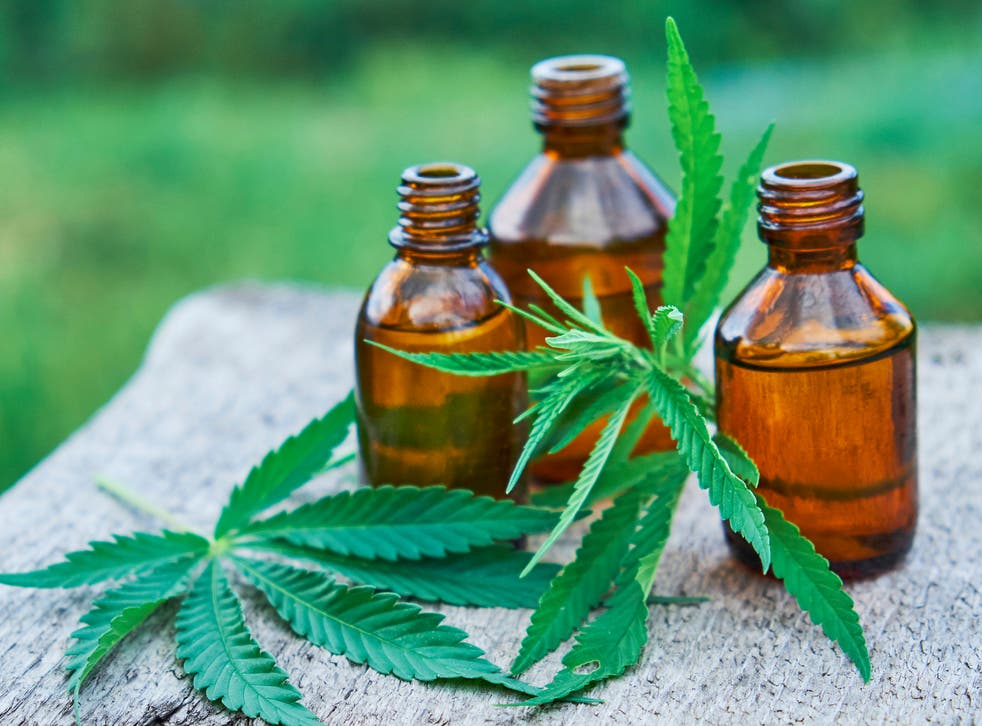 Top 10 wellbeing trends of 2019 so far, from CBD to indoor rowing classes
The global wellness market has grown 12.8 per cent in the last two years, transforming it into a £3.2 trillion industry, and it's not hard to see why.
In 2018, a UK-wide stress survey conducted by the Mental Health Foundation revealed that 74 per cent of adults felt so stressed they felt "overwhelmed" or "unable to cope".
"Individually we need to understand what is causing us personal stress and learn what steps we can take to reduce it for ourselves and those around us," said Isabella Goldie, director of the Mental Health Foundation.
It makes sense then, that more of us are searching for new ways to improve our mental and physical wellbeing.
From brain-boosting nutrition and CBD to digital detoxes, the world of wellness is showing no signs of slowing when it comes to new innovations, making 2019 the year of #selfcare – a hashtag that's clocked up more than 13m posts on Instagram.
With that in mind, here's our round up the top 10 wellbeing trends of 2019 so far:
CBD
Cannabis around the world

Show all 13
Products containing CBD, otherwise known as cannabidiol, has become increasingly sought after in the UK in recent times.
CBD is an all-natural compound found in the marijuana plant.
In contrast to Tetrahydrocannabinol (THC), another compound in the plant which is psychoactive, CBD does not have the same effect.
On the other hand, CBD is not psychoactive and has become renowned for its anti-inflammatory properties.
The compound has become a popular ingredient in beauty products, with some studies claiming it can reduce symptoms of acne.
Veganism
While veganism has continued to increase in popularity over the past few years, in 2019 several big brands have appealed to their vegan customer base with new plant-based releases.
One of the most significant launches of the year came in January, when high street bakery Greggs announced it had launched a vegan sausage roll just in time for Veganuary.
The vegan sausage roll is made using vegetable oil and a "bespoke Quorn filling" to mimic the popular meaty variety.
Other brands to have also launched new vegan products this year have included Ben and Jerry's, who added a new non-dairy ice cream flavour to its range called Coconutterly Caramel'd, McDonald's, who created its first ever vegan-friendly Happy Meal, and Marks and Spencer, with its new Plant Kitchen launch.
To read more about the biggest vegan food releases of the year so far, click here.
Januhairy
While January marked the beginning of Veganuary, it also marked the start of another social movement: the newly created Januhairy.
Conceived by 21-year-old university student Laura Jackson, the aim of the movement is to encourage women not to feel ashamed of their natural body hair by pledging to grow it out for a month.
The primary aim of the campaign was to raise money for a body positive project called Body Gossip.
"This isn't an angry campaign for people who don't see how normal body hair is, but more an empowering project for everyone to understand more about their views on themselves and others," Jackson told The Independent.
Rowing classes
Over the past year or so, indoor rowing classes have been gaining traction.
The workout has gradually been making its way into the mainstream, with fitness studios including Metabolic London, the Engine Room and Frame leading the way with the trend.
Earlier this year, it was announced British Rowing had launched the new Go Row Indoor Club initiative, to support "increasing demand" for rowing indoor classes.
The initiative provides community rowing clubs with training, guidance and materials to enable them to run indoor rowing classes.
"Our rowing clubs have highly motivated instructors, great facilities and equipment to deliver this type of activity, and currently it's not being fully utilised across the country," said Helen Rowbotham, director of innovation at British Rowing.
Cutting down on social media
After a number of studies revealed that spending too much time on your phone is bad for your focus and mental health, people have been trying to find ways to build better digital habits.
In an attempt to decrease social media usage and become more aware of the way we consume content, more and more individuals are turning to usage monitoring technology provided by Apple, Facebook and apps like Quality Time.
From taking regular detoxes and turning off notifications to kicking your phone out of bed at night, you can find more tips on how to overcome mobile phone addiction here.
Personalised nutrition
It seems that 2019 is the time for mindful eating with searches for the term 'nutrition plans" up 475 per cent.
But, it's not enough to just prepare a week's worth of lunches anymore. In the age of the Fitbit and Apple Watch, personalised nutrition that caters a person's diet based on their DNA has been hailed as the next big trend.
It's something UK food and drink businesses are already dabbling in, In October 2018, Waitrose revealed it would be participating in a trial with DNA Nudge, using genetics to nudge shoppers into tailored behaviour, while startups such as DNA Fit say they're speaking to a number of manufacturers.
Crystal healing
2018 may been the year crystals made a comeback, but this year their healing powers look set to finally become mainstream.
From skincare and sandals to water bottles and even sex toys, crystals are becoming part of our everyday routines without us even realising it.
At the forefront of its ascent in wellness, the beauty industry is embracing the trend more than any other, offering everything from facial massage to holistic treatments using semi-precious stones.
"Crystals are an ancient beauty secret, used in China and Egypt thousands of years ago," Estelle Bingham, a holistic crystal therapist at Bamford Hayburn Spa told Vogue.
"Everything is made up of energy and crystals hold very powerful healing energy. When we infuse skin products with them, magic can literally happen!"
Ayurveda
An ancient Indian system of medicine that began around 5,000 years ago, Ayurveda is a way of diagnosing and treating illnesses based on the functional properties of food.
Ayurvedic medicine believes that health problems happen when your mind, body and spirit are out of balance, with practitioners believing people are made up of three elements known as doshas, Cancer Research UK reports.
These are air and space (vata dosha) which allows movement, fire and water (pitta dosha) which allows for change and handles digestion and metabolism, and water and earth (kapha dosha) which gives structure or cohesion.
Ayurvedic practitioners believe that health depends on the correct balance of all 3, which is achieved through special diets, herbal remedies and meditation.
Wellness trips
While many holiday goers are content with spending a fortnight soaking up the sun, others are increasingly looking to get more out of their holiday.
As such, retreats that tackle both mental and physical wellbeing are on the rise, with more destinations introducing immersive experiences like meditation and yoga.
Forget coming home with a glowing tan, because 2019 is all about jetting off and winding down.
Shorter workouts
Trying to fit exercise into an already busy schedule can sometimes feel impossible.
But, with mounting research suggesting that short bursts of exercise can be just as beneficial as longer workouts, more people are turning to intense forms of training like HIIT (high intensity interval training).
Currently, the NHS dictates that adults aged between 19 and 64 years old should do at least 150 minutes of moderate aerobic activity or 75 minutes of vigorous aerobic activity a week.
However, HIIT workouts – a series of short bursts of intense exercise broken up by brief periods of rest – have been proven to aid weight loss, speed up your metabolism and keep your body burning fat up to 24 hours after you've finished exercising.
Support free-thinking journalism and attend Independent events
Register for free to continue reading
Registration is a free and easy way to support our truly independent journalism
By registering, you will also enjoy limited access to Premium articles, exclusive newsletters, commenting, and virtual events with our leading journalists
Already have an account? sign in
Join our new commenting forum
Join thought-provoking conversations, follow other Independent readers and see their replies