Scientists uncover four reasons why Zoom makes us so tired
There are simple ways to ease video chat fatigue, say experts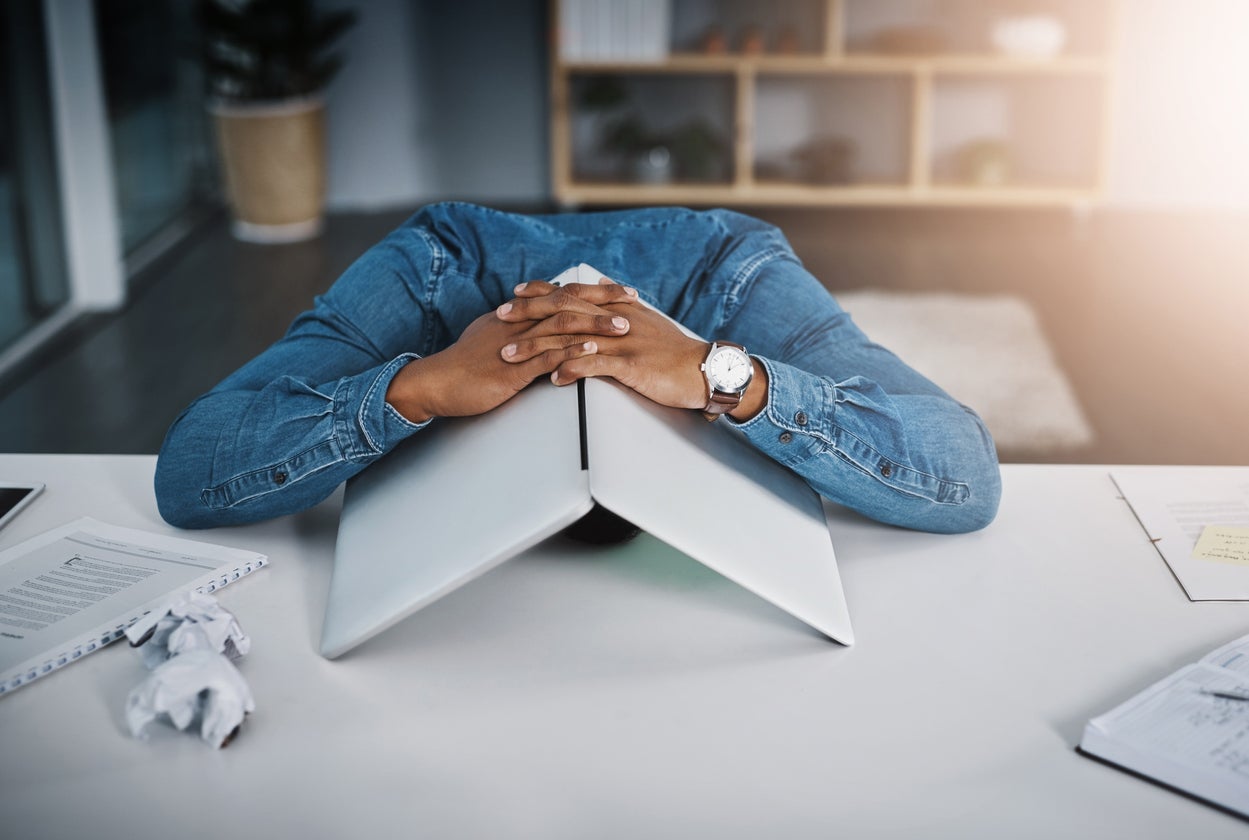 Zoom meetings and other forms of video conferencing have become the norm during the pandemic, but they can also be uncomfortably draining. Now, scientists say, they know why "zoom fatigue" happens and how to minimise it.
There are four reasons why video calls sap our energy, according to study Nonverbal Overload: A Theoretical Argument for the Causes of Zoom Fatigue, carried out by Jeremy Bailenson, professor of communication at Stanford University. He found that close up eye contact, seeing yourself on screen, reduced mobility, and working harder to send and receive signals are the reasons why this method of communicating wears us out.
"Decades of psychology research shows that when you're looking at yourself we scrutinise ourselves, we evaluate ourselves, and this over time causes stress and negative emotions," Bailenson told BBC Radio 4.
Bailenson has referred to what he calls a "hyper-aroused state" when we are so close to someone's face, something we usually only experience before mating or conflict. Ways we can minimise the intensity of these interactions are by making our chat window smaller, and communicating from further away, not up close to the screen, plus hitting the hide self-view button. Turning the camera off entirely at points to move our bodies can help too, the study explains.
Humans have adapted to many forms of technology and researcher and founding director of the Stanford Social Media Lab, Jeff Hancock, believes we can do so again. "When we first had elevators, we didn't know whether we should stare at each other or not in that space," he told Stanford News. "More recently, ridesharing has brought up questions about whether you talk to the driver or not, or whether to get in the back seat or the passenger seat.
"We had to evolve ways to make it work for us. We're in that era now with video conferencing, and understanding the mechanisms will help us understand the optimal way to do things for different settings, different organisations and different kinds of meetings."
Bailenson, Hancock and their colleagues are doing further research on the subject. They have devised a Zoom Exhaustion and Fatigue Scale (ZEF), which schools, large companies and government entities can use to provide info on how fatigued their staff and students are during and after video conferencing services. "Hopefully, our work will contribute to uncovering the roots of this problem and help people adapt their video conference practices to alleviate 'Zoom fatigue,'" said ZEF researcher Géraldine Fauville. "This could also inform video conference platform designers to challenge and rethink some of the paradigm videoconferences have been built on."
The 15-item questionnaire, asks how irritated respondents eyes felt after video conferencing. How much they avoid social situations after video conferencing. How emotionally drained they felt after video conferencing and if they felt too tired to do other things after video conferencing.
Join our commenting forum
Join thought-provoking conversations, follow other Independent readers and see their replies