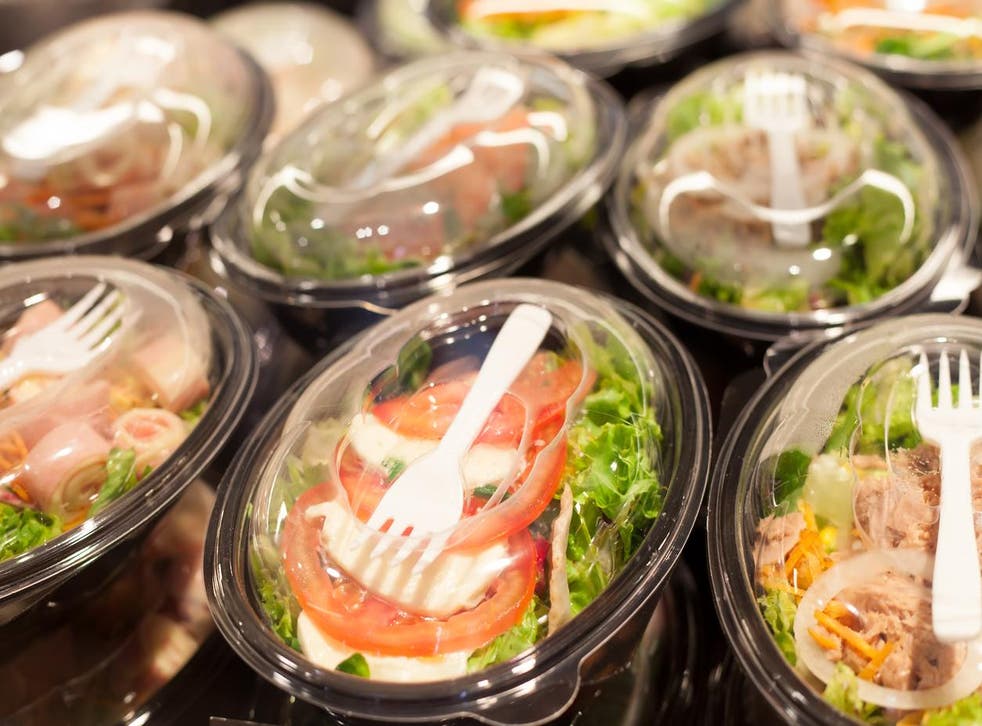 'Healthy' high street salads found to contain more fat than baguettes
And high street favourite Pret is one of the worst 
If you're trying to shed a few pounds, ditching your usual sandwich for a lighter salad seems like the sensible choice. After all, they're packed with plenty nutrients and are super-low in fat, right?
Wrong, because some high street food chains are failing to include dressings on their calorie labels meaning that many contain more calories and fat than baguettes.
And, one of the main culprits is high street favourite Pret.
For example, the packaging for the Tuna Nicoise salad says it has 191 calories and 7.2 grams of fat. Seems fine, right? But, that's before you add the dressing.
Drizzle that on top and the total raises to a huge 422 calories and 31 grams of fat. You've doubled your calorie intake, and the fat content has soared.
But, that's not even the worst one. Opt for the Chef's Italian Chicken Salad and you could be consuming a whopping 576 calories and 46.2 grams of fat.
With the NHS recommending that adults shouldn't be eating more than 70g of fat a day, that's more than half your recommended daily allowance and more than most of Pret's more 'unhealthy' sandwiches.
In comparison, choosing the Posh Bacon Baguette will only set you back 18.9g of fat, while the Tuna Mayo & Cucumber and Italian Proscuitto Baguette's only contain 23g.
Pret isn't the only culprit though, similarly Eat's Hummus and Falafel Mezze Salad has 371 calories undressed, but after you add the dressing it rises to almost 500.
The worst part here is that most of these high street food chains exclude dressings from the calorie labels, which can make it confusing for customers and could potentially cause those watching their waistlines to unwittingly eat more fat and calories.
Join our new commenting forum
Join thought-provoking conversations, follow other Independent readers and see their replies