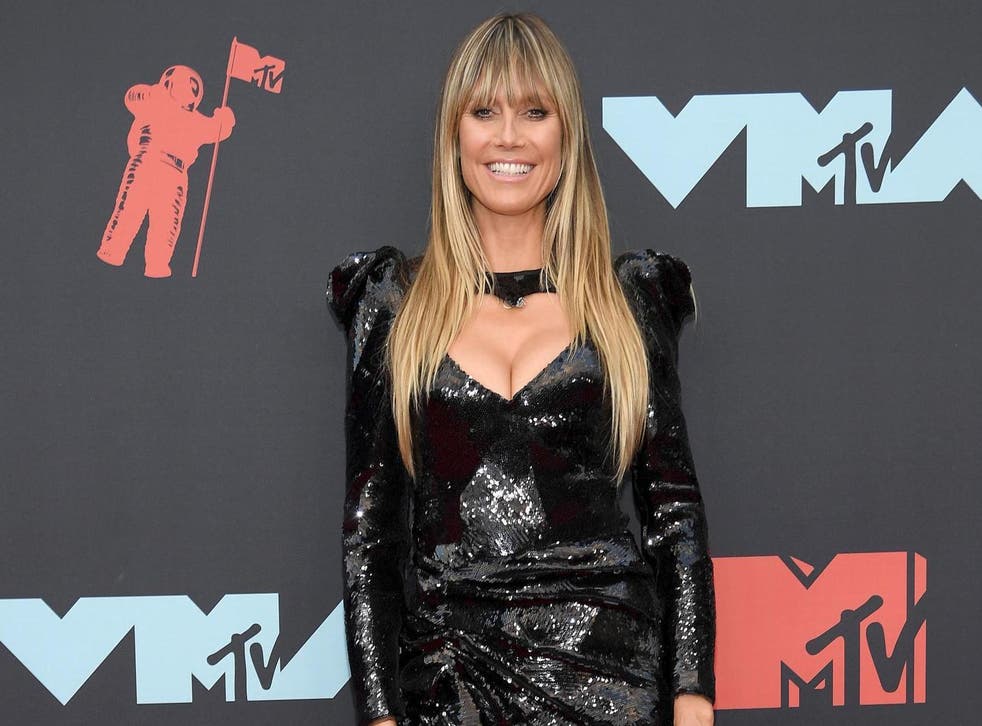 Heidi Klum says she has been unable to get a coronavirus test after getting sick while taping America's Got Talent
Model says she has gone to two doctors 
Heidi Klum has addressed her absence as a judge on America's Got Talent this week, explaining that she is sick and has not been able to get a coronavirus test.
Earlier this week, the model left taping of the show after displaying symptoms of illness, which NBC described as a "common cold," according to a statement obtained by Deadline.
However, on Friday, Klum shared an update to her Instagram Stories, where she told her more than 7.1m followers that she has felt "feverish" and has stayed home so she doesn't "infect any other people".
"Hi, everyone, I just wanted you to know why I have not been sitting in my America's Got Talent seat," Klum said from what appears to be her bed. "It started all with like a chill, feeling feverish, cough, runny nose. I'm just not feeling good, so that's why I've stayed home, to not infect any other people."
"I hope it's just a cold. I would love to do the corona test, but there just isn't one here," she added. "I tried with two different doctors and I just can't get one."
The 46-year-old concluded the video telling her followers to "stay safe," before reminding them to "stay home if you don't feel good".
Klum's inability to get tested for the virus comes amid criticism aimed at the US government over the lack of coronavirus tests available.
On Friday, President Trump declared a national emergency amid the ongoing pandemic.
As of Saturday, 2,499 cases of coronavirus have been reported in the US.
Register for free to continue reading
Registration is a free and easy way to support our truly independent journalism
By registering, you will also enjoy limited access to Premium articles, exclusive newsletters, commenting, and virtual events with our leading journalists
Already have an account? sign in
Register for free to continue reading
Registration is a free and easy way to support our truly independent journalism
By registering, you will also enjoy limited access to Premium articles, exclusive newsletters, commenting, and virtual events with our leading journalists
Already have an account? sign in
Join our new commenting forum
Join thought-provoking conversations, follow other Independent readers and see their replies