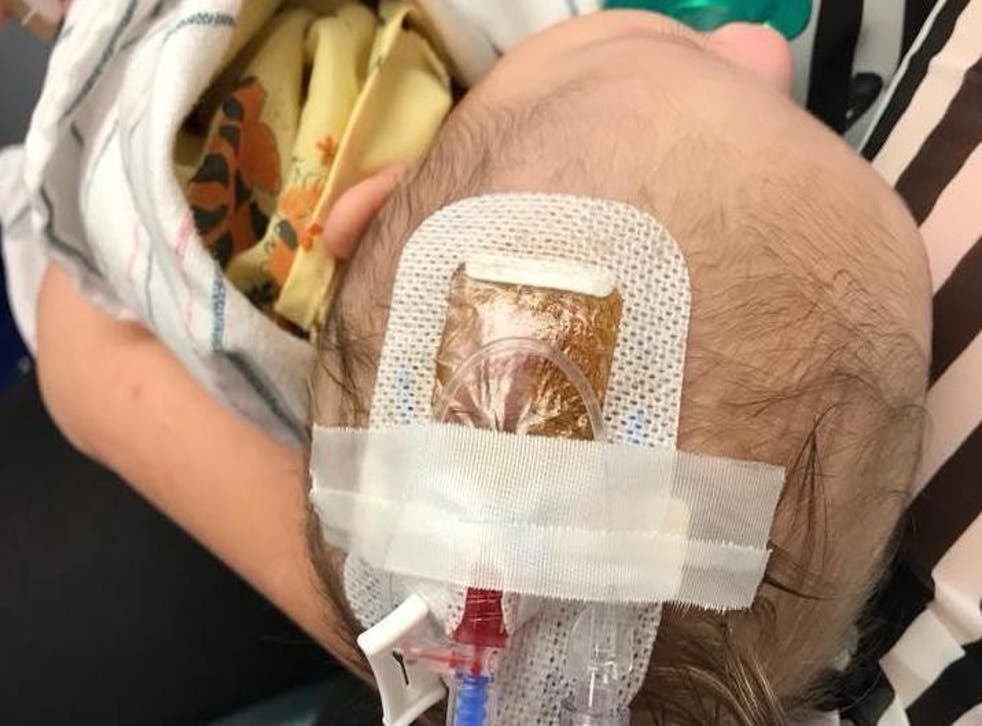 Woman shares photo of newborn niece with HIB flu to prove importance of vaccinations
'Reason #1736493983283763 to vaccinate your kids?'
Sarah Young
Tuesday 12 December 2017 16:02 Comments
While some consider vaccines to be one of the greatest inventions in medical history, saving an estimated two to three million deaths each year, others remain sceptical.
But, after her baby niece contracted an extremely rare type of flu, one woman is on a mission to prove just how important they really are.
Posting a shocking image of her seven-week-old niece on Facebook, Alecia Rankin warned parents that, whether they agree with immunisations or not, babies remain at risk of becoming seriously sick before they even have the choice.
"Reason #1736493983283763 to vaccinate your kids?" she wrote.
"My 7 week old niece has HIB flu."
Otherwise known as haemophilus influenza, HIB is a bacteria that can cause a range of infections from the relatively harmless to the more serious, and in some cases can even result in death.
But, while Rankin points out that vaccinations have almost completely eradicated the illness, for those who aren't protected against it, like her niece, it can prove fatal.
For those who choose to vaccinate their children, their infants are given the first dose at around two-months-old, however Rankin's niece, Aryn, was just under the specified age.
And while it's not known how, she unfortunately contracted HIB flu and a bacterial infection in her bloodstream.
"So before you decide not to vaccinate your children because 'it's your choice' and 'those who are vaccinated won't be affected,' remember that babies can get sick before they have the chance to get their vaccine," Rankin explained.
Updating the post a few days later, the concerned aunt announced that Aryn was one of the "lucky ones" and that the results of her meningitis spinal tap test came back negative.
Shortly after, she was discharged from hospital and able to return home with her family.
Register for free to continue reading
Registration is a free and easy way to support our truly independent journalism
By registering, you will also enjoy limited access to Premium articles, exclusive newsletters, commenting, and virtual events with our leading journalists
Already have an account? sign in
Join our new commenting forum
Join thought-provoking conversations, follow other Independent readers and see their replies