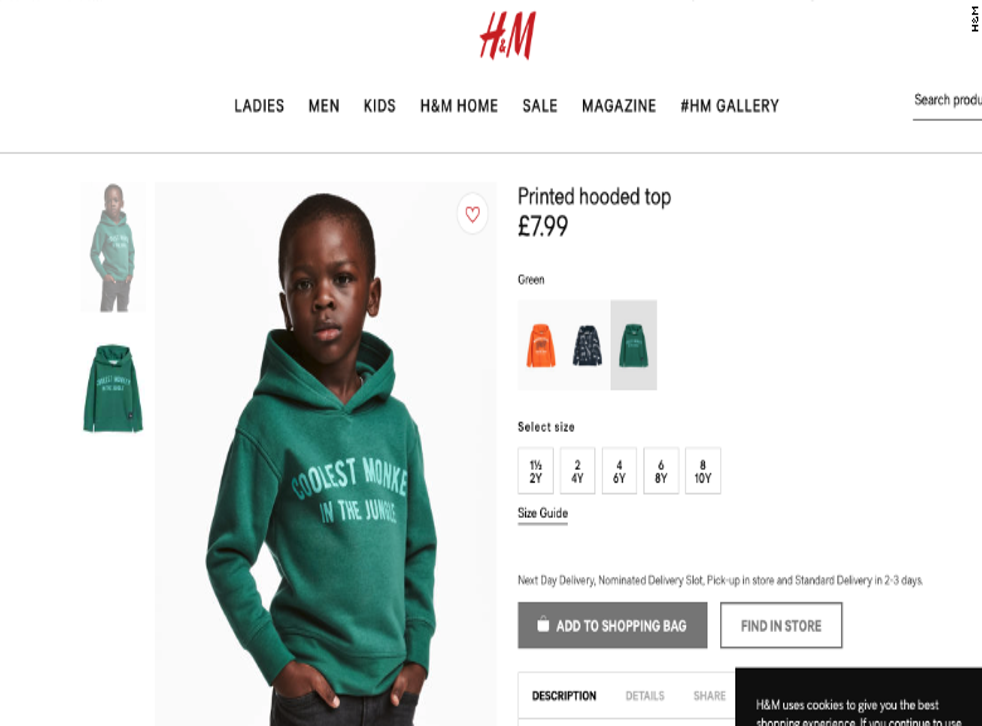 Loose Women host Saira Khan says she would have purchased H&M's 'racist' hoodie for her child
'I don't look at my life through racism'
As clothing giant H&M continues to face immense backlash for what many are referring to as a racist children's hoodie - with celebrities such as The Weeknd and G-Eazy announcing their decisions to terminate collaborations with the brand - one talk show host has defended the company.
Saira Khan - from the British panel show, Loose Women - doesn't understand the uproar, which she made clear on the show.
On a recent episode, Khan attempted to defend the company - even saying that she would have purchased the hoodie, which features a monkey and the words "Coolest Monkey in the Jungle," for her child, who happens to be mixed race.
In the segment, Khan states: "I didn't even make a connection between racism and that top," before continuing, "I've got a mixed race child and I would buy that top because he is a cheeky little monkey."
Khan then continues, "I think you have to have a racist mind to make that link," but admitted, "Now it's been pointed out I feel uncomfortable."
And yet, Khan finishes her thoughts on the subject with, "I don't think H&M have done this deliberately," which is met with loud cheering from the audience.
On Twitter, Khan has received some support from others who share her views.
One user tweeted, "Good to see @iamsairakhan taking the calm, rational, common sense approach to this hoodie story."
However, many on Twitter are outraged by the host's comments, with many deeming them ignorant.
Khan's comments come after H&M removed the offending item from stores, and issued an apology on Twitter.
Regarding the controversy, the company tweeted, "We understand that many people are upset about the image of the children's hoodie. We, who work at H&M, can only agree.
"We're deeply sorry that the picture was taken, and we also regret the actual print. Therefore, we've not only removed the image from our channels, but also the garment from our product offering.
"It's obvious that our routines haven't been followed properly. This is without any doubt. We'll thoroughly investigate why this happened to prevent this type of mistake from happening again."
And with their most recent tweet, H&M again acknowledged their mistake, stating: "We'd like to put on record our position in relation to the controversial image of our hoodie. Our position is simple - we've got this wrong and we're deeply sorry."
Join our new commenting forum
Join thought-provoking conversations, follow other Independent readers and see their replies