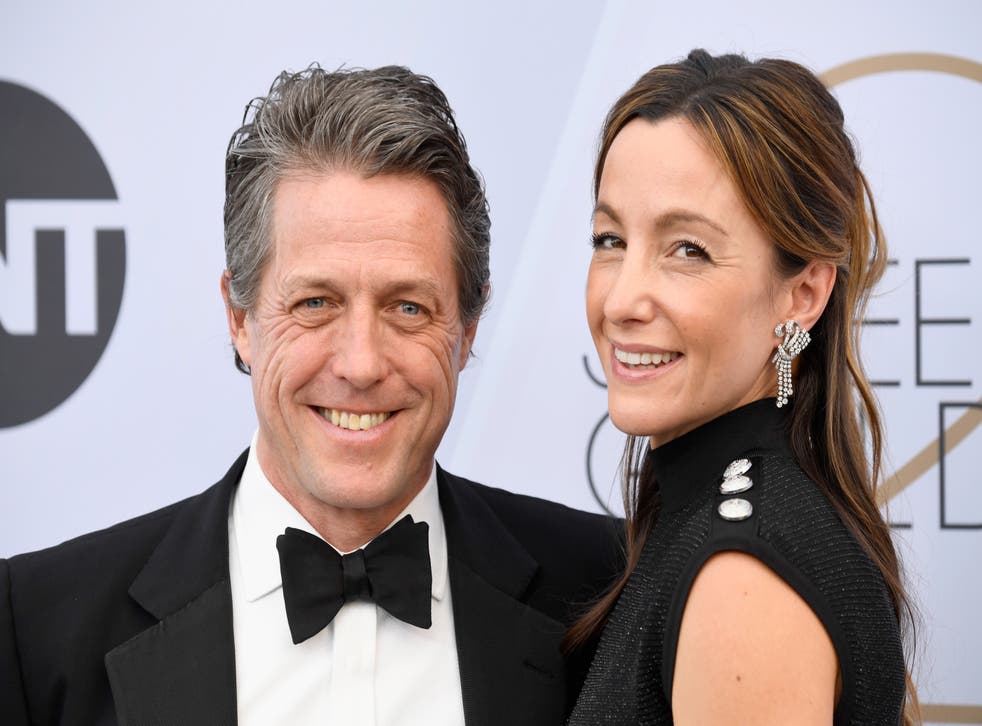 Hugh Grant had coronavirus and said loss of smell made him 'want to sniff stranger's armpits'
'I kept breaking into a terrible sweat, like a poncho of sweat', he revealed
Joanna Whitehead
Wednesday 11 November 2020 15:34 Comments
Leer en Español
Hugh Grant has revealed that he and his wife Anna Eberstein both contracted coronavirus in February.
The Bridget Jones actor realised he was unwell after spraying perfume in his face and being unable to smell anything.
A loss of smell and/or taste is one of the three key symptoms identified by the NHS.
He told The Late Show with Stephen Colbert: "My wife and I had it way back in the winter.
"I have antibodies, I'm rather proud of them, so we're not going to get it [again], I don't think."
The 60-year-old star of Four Weddings and a Funeral shared his experience of the virus in great detail.
"I think I got it in February. I've had an antibody test, only a month ago. I still have those antibodies, so I know that's what it was.
"It started as just a very strange syndrome where I kept breaking into a terrible sweat," he said.
"It was like a poncho of sweat, embarrassing really. Then my eyeballs felt about three sizes too big and this feeling as though an enormous man was sitting on my chest - Harvey Weinstein or someone."
He continued: "I thought, I don't know what this is. Then I was walking down the street one day and I thought I can't smell a damn thing and you start to panic."
At this stage, Grant realised that his symptoms were more than just a cold.
"I started sniffing flowers, nothing.
"And you get more and more desperate. I started sniffing in garbage cans. You know, you want to sniff stranger's armpits because you just can't smell anything.
"I eventually went home and I sprayed my wife's Chanel No. 5 directly into my face. Couldn't smell a thing, but I did go blind," he joked.
Grant added that he had spent quarantine playing with Barbies with his children.
"To start with I think I'm just being nice and then I realised even after my girls went to bed, I'm still playing with the Barbies," he said.
"I enjoyed making them fall in love, they became very fond of each other, these two Barbies.
"One of them was Barbie and one of them was Elsa from Frozen. They developed an affair.
"I took photos of them kissing each other and sent them to friends; this is what happens in a very long lockdown," he said.
The NHS says other symptoms of Covid-19 include a new and persistent cough, and a high temperature.
Register for free to continue reading
Registration is a free and easy way to support our truly independent journalism
By registering, you will also enjoy limited access to Premium articles, exclusive newsletters, commenting, and virtual events with our leading journalists
Already have an account? sign in
Join our new commenting forum
Join thought-provoking conversations, follow other Independent readers and see their replies