Actor Emmy Rossum joins 'I Weigh' movement: 'You are so much more than a number'
The 'I Weigh' Instagram account has amassed 100,000 followers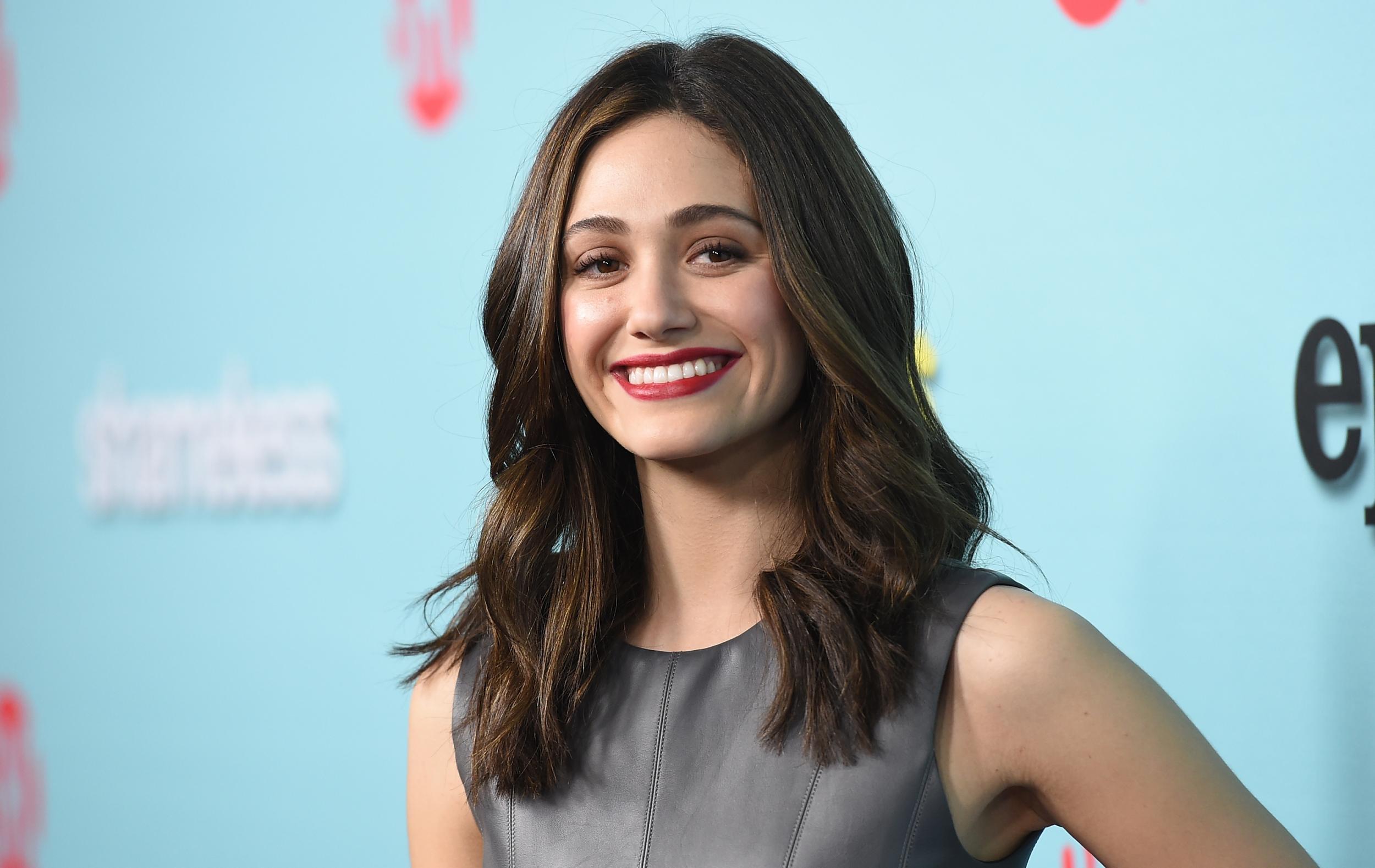 An array of celebrities including Kristen Bell and Emmy Rossum have shown their support for Jameela Jamil's "I Weigh" movement by sharing photos of themselves with captions explaining the attributes that they value the most about themselves.
In February this year, actress and television presenter Jameela Jamil decided to ask her followers what they really "weigh" after condemning an Instagram account for comparing the weights of the Kardashian-Jenner clan.
The idea was to shift the focus away from an individual's actual body weight by concentrating instead on the more significant aspects of their lives.
After receiving a myriad of responses, Jamil launched the "I Weigh" Instagram account, which has since garnered 100,000 followers.
Numerous people have been participating in the social media movement, including a variety of familiar names.
Last week Shameless and The Phantom of the Opera actor Emmy Rossum demonstrated her dedication to the cause by posting her "I Weigh" photo online.
The photo, which appeared on her Instagram story, detailed the aspects of her life that she treasures the most, including having three childhood best friends, being proud of her Jewish heritage, being friendly to strangers and having a happy marriage.
She also posted an image on her Instagram account that asked: "Want to know what I weigh?", with a caption that read: "Because you are so much more than a number."
Rossum is the latest in a string of celebrities to realise the importance of Jamil's positive message.
In May actor Kristen Bell, who stars alongside Jamil in The Good Place, shared her version of an "I Weigh" post.
Bell expressed her pride in her passion for equality, having a partner who encourages her to be open-minded, her desire to give to others and the scar on her stomach that reminds her of her pregnancies.
Charli Howard, a model who was told by her former modelling agency that she was "too big" and "out of shape", has also taken part.
On top of that, the "I Weigh" Instagram account is followed by model Tess Holliday, who frequently speaks publicly about body positivity.
Jamil explained to The Independent how she became inspired to create the campaign.
Inspiring body positivity quotes
Show all 12
"I wanted a mini online museum of women who were valuing themselves properly," she said.
"By how they feel about themselves and the people they are, and the lives they live and change and save. Rather than by our media's absurd standards women are expected to uphold.
"Standards that are airbrushed, surgically enhanced and starved and relentlessly trained for by those perpetuating this dangerous stereotype."
Join our commenting forum
Join thought-provoking conversations, follow other Independent readers and see their replies