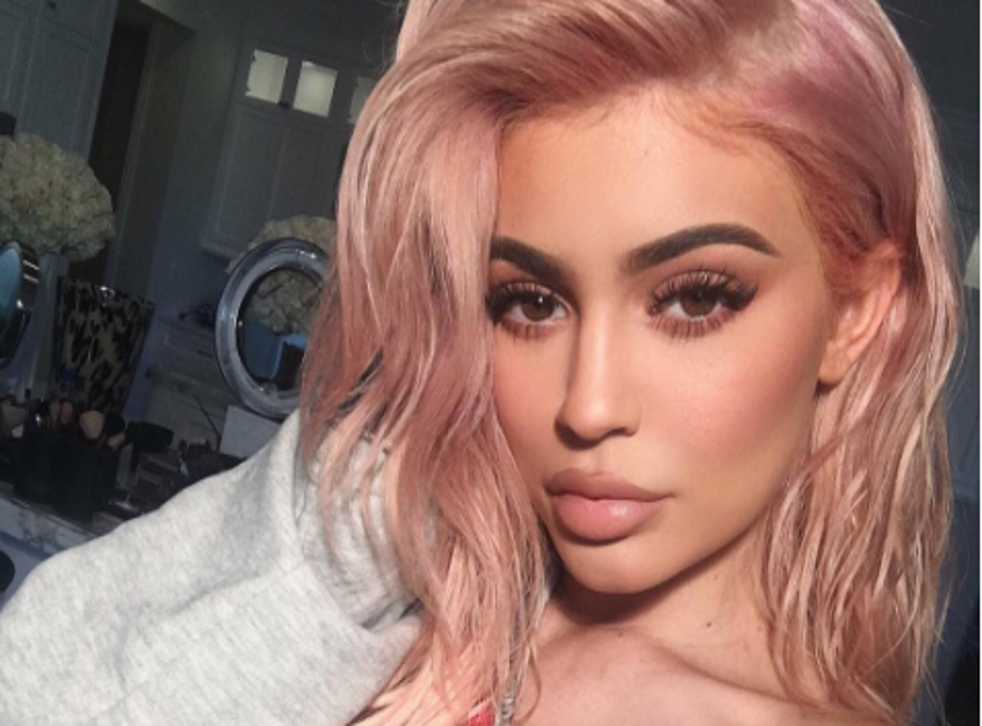 The history of 'Instagram' make-up: From contours, highlights to airbrushed skin
It turns out the Kardashians didn't invent contouring 
The contoured skin; plump lips slicked with a matte colour; thick, flawless eyebrows, and cheekbones glowing with highlighter: it's that airbrushed look that seems to only exist online on the faces of the Kardashians and beauty bloggers of Instagram and YouTube.
This "Instagram" look will be what defines the makeup of the 2010s. In decades to come, it'll be what the skinny eyebrows of Mae West were to the 1930s, and the equivalent of Twiggy's doe-eyed lashes to the 1960s. Just a decade ago, women had barely there sperm-shaped eyebrows and were orange from their "glamazon" fake tan – just look at old snaps of Girls Aloud for proof. So, how did such high-maintenance routines, where every part of your face requires a product, become the ideal and what does it say about our beauty ideals?
It would be easy to blame the Kardashians and Jenners – mainly Kim with her contouring palette and Kylie's lip kits which are on track to earn her $1bn (£736,000) by 2022. But the techniques they use to transform their faces – from contouring to highlighting and baking – are far from new.
"Contouring is as old as make up itself," says Maddie Pearce, a makeup artist with two decades of experience who has worked on London Fashion Week. "Initially it was found in theatre, using pan sticks or grease paints to help the audience see their heroine in all their glory."
"Contouring is widely used amongst the drag community and let's face it, no one does it as good as they do. Gradually over the years, many of the drag queens tricks have filtered into everyday makeup." If you look closely, you'll find that even news presenters are contoured to high heaven.
Inspiring body positivity quotes

Show all 12
As the phrase "Instagram makeup" suggests, it's not just one famous family who has sent this style of make-up stratospheric but the platform that they reign over with their tens of millions of followers. The combination of cameras in our pockets, social media and its filters that make us appear flawless, and the constant fear of being snapped has dramatically changed how we paint our faces. This cocktail has created stars who have perfected the look, like Amra Olevic, who has 5.4 million Instagram followers, Ella Rie, who has 1.2 million, and James Charles who has 2.4 million and is the first male face of CoverGirl cosmetics in the US.
"The broad themes of presenting yourself to society have been around for a long time," says Melissa Moore, the course leader for Hair and Makeup for Fashion at London College of Fashion, UAL, pointing towards self-portraits by artists. "But it feels like it's on steroids now. It feels like social media has idealised a version of the self in what has become a narcissistic age. Beauty ideals are getting intensified through so many channels."
The data speaks for itself. In the past year, 282 million selfies have been uploaded to Instagram. According to research by Fung Global Retail and Technology, the amount of beauty content on YouTube spiked by 200 per cent between 2015 and 2016. In the year following March 2016, the sale of bronzer almost doubled to £43m according to data analytics firm IRI, while eyebrow products and highlighter are estimated to be worth £24m and £52m, respectively. In 2016, both ​Estée Lauder and L'Oreal said selfie culture had contributed to their growth in sales.
"Brands are reacting to this trend with marketing and messaging that caters for the filtered face," says Jess Smith, visual trends researcher, The Future Laboratory forecaster. "The Estée Edit's product range was created specifically with younger, social media-obsessed consumers in mind. Items such as Flash Photo Gloss and Pore Vanishing Stick are aimed at consumers who want to quickly change their look and share it online. The collection also features Complexion Hybrids, what Estée Lauder describes as an entirely new beauty category defined by make-up and skincare products with instant visible effects."
The result is a look that is homogenous, where makeup isn't used to accentuate our personalities but to "correct" our faces. "Contouring falls under 'corrective makeup'," says Moore. "Its about taking something that makes your face individual and trying to make it conform." This is particularly troubling when the ideal is seen as the stereotypical white European.
"I wholeheartedly think Insta make up has gone too far," says Pearce. "There are very few girls in real life that can pull off this amount of make-up and the goal of perfection is putting a lot of pressure on young girls."
As skin care enjoys twice the market share of makeup, adds Smith, this indicates that more women prefer a glowy complexion to covering up, so the next trend may be the continued rise of 'no makeup' looks inspired by Alicia Keys and Kim Kardashian – who recently said she's done with contouring.
"Perhaps in a decade we'll wear no coloured cosmetics", she adds, "but have an array of non-invasive semi-permanent treatments to ensure that the camera won't catch us out."
Register for free to continue reading
Registration is a free and easy way to support our truly independent journalism
By registering, you will also enjoy limited access to Premium articles, exclusive newsletters, commenting, and virtual events with our leading journalists
Already have an account? sign in
Register for free to continue reading
Registration is a free and easy way to support our truly independent journalism
By registering, you will also enjoy limited access to Premium articles, exclusive newsletters, commenting, and virtual events with our leading journalists
Already have an account? sign in
Join our new commenting forum
Join thought-provoking conversations, follow other Independent readers and see their replies