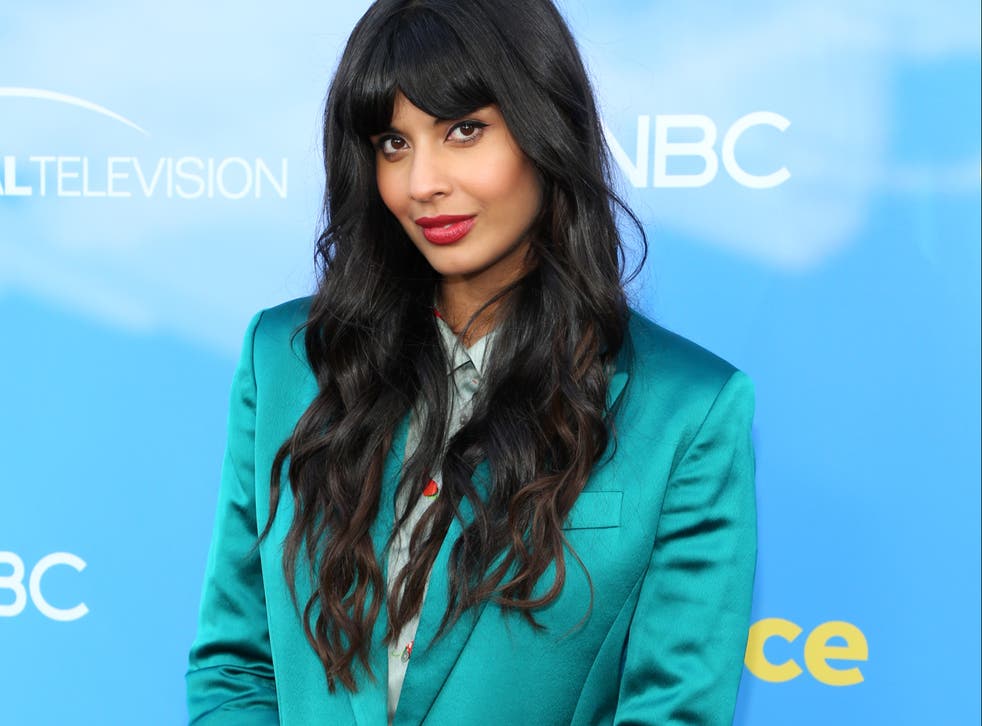 Jameela Jamil says surviving suicide attempt has been the most 'extraordinary gift'
'Please hang on,' writes actor
Jameela Jamil has said that surviving suicide has been "the most extraordinary gift".
Writing on Twitter on Thursday, which marked World Suicide Prevention Day, the Good Place star explained how grateful she was to still be alive today.
"Surviving suicide has been the most extraordinary gift to me in being able to still be here and remind the people I love that sometimes it's just a particularly overwhelming hour, day, week, or month," the 34-year-old wrote.
Jamil continued: "And that it can and normally will pass, and that with even small incremental changes and reaching out to even just one person for help, life really can get better. Please hang on."
The actor's post received more than 8,000 likes and 1,000 retweets, with many of her followers thanking her for her candour.
"This is exactly how I feel," tweeted one person.
"My life is better now than if it had ended any of the times I attempted and it's a gift to share that suicide actually isn't the answer."
Another added: "Thank you for saying this. I've never thought of it this way."
In 2019, the actor revealed that she tried to take her own life six years prior and said that she felt "lucky" to be alive.
"Today is #WorldMentalHealthDay. This month, six years ago, I tried to take my own life," Jamil wrote on Twitter at the time.
"I'm so lucky that I survived, and went on to use EMDR to treat my severe PTSD."
EMDR (Eye Movement Desensitisation and Reprocessing) is a form of psychotherapy that is used to help people who have suffered from traumatic experiences.
Jamil reiterated the sentiment of her most recent tweet by saying that those who are unsure where to turn to for help with mental health issues should "hang on just a bit longer".
"Ask for help if you need it. Because things can turn around. I promise," the I Weigh founder said.
If you are in need of mental health support, you can contact the free Samaritans helpline on 116 123, email jo@samaritans.org or visit www.samaritans.org to find details of your nearest branch.
Register for free to continue reading
Registration is a free and easy way to support our truly independent journalism
By registering, you will also enjoy limited access to Premium articles, exclusive newsletters, commenting, and virtual events with our leading journalists
Already have an account? sign in