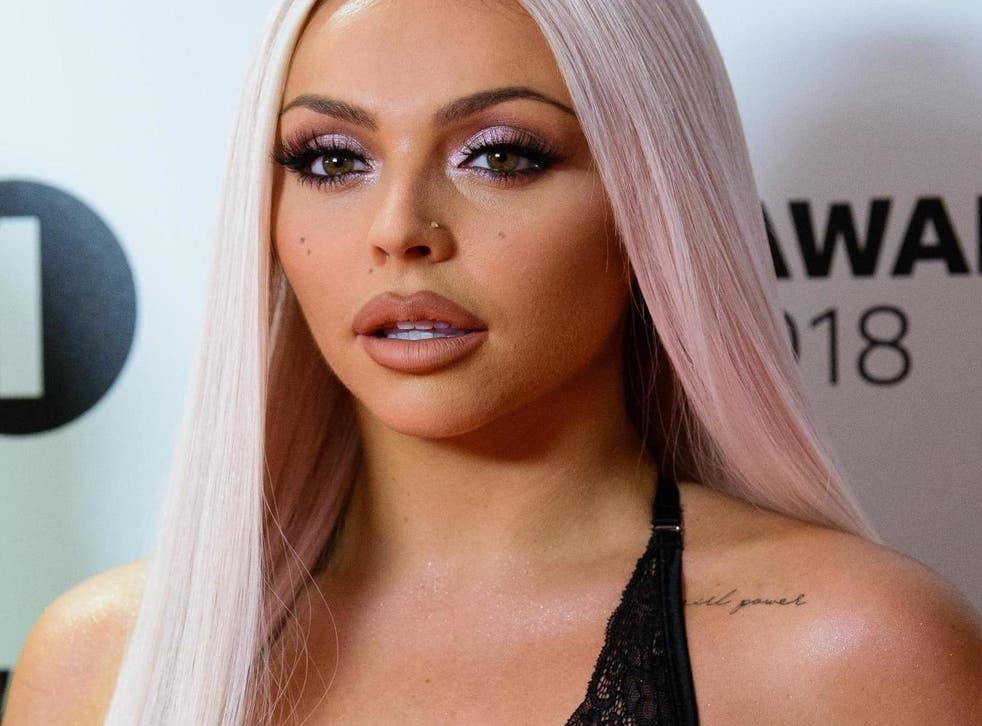 Jesy Nelson fans defend the Little Mix singer's decision to get gun tattoo
Piers Morgan described Nelson's new inking as 'irresponsible' and 'stupid'
Olivia Petter
Wednesday 05 December 2018 09:22 Comments
Fans of Jesy Nelson are rushing to defend the Little Mix singer after she uploaded images on Instagram of her new tattoos, which have since been deleted, showing the letter "Q" on her face and a gun on her rib cage.
The photograph of the latter, which was accompanied by a caption thanking the tattoo artist, has sparked outrage online, with critics accusing the musician of glorifying gun crime to her young and impressionable fan base.
But many have been quick to stand up for the 27-year-old, who has yet to explain the meaning behind her new body art.
"A gun tattoo is no different to selling guns for kids to play with," one person pointed out on Twitter.
"A tattoo has less chance of gun crime than a child playing at replicating shooting. We need to be thinking about educating on the effects of gun crime not creating hatred towards someone else for a tattoo."
Another added on Instagram, "People are entitled to get whatever they want tattooed but I understand why it is concerning."
Piers Morgan was quick to offer up his thoughts on Nelson's new inking on ITV's Good Morning Britain on Wednesday.
"So many people are getting shot to pieces and of course, the best thing for a young woman to do as a role model to millions of impressionable young girls is to tattoo a gun to her backside," the TV presenter and journalist said sarcastically, although he was later informed that the tattoo is in fact on Nelson's ribcage.
"It's a gun, it really doesn't matter where she has had it tattooed," he said, adding "and people wonder why I call these girls, Little Mix, irresponsible or stupid," in reference to an earlier spat he'd had with the band over their latest music video that resulted in Ariana Grande and her mother defending the singers and accusing him of slut-shaming.
Morgan continued his criticisms of Nelson's tattoo on Twitter, writing: "What a dangerously deluded and dumb thing to do. And they wonder why I call them cynical & exploitative?"
While some concurred that the tattoo was problematic given the rise of gun crime in the UK, many stood up for the singer, suggesting there "could me more to it", with one person adding that whatever Nelson's motivations, it's her body and ultimately however she chooses to decorate it with tattoos is "up to her".
Register for free to continue reading
Registration is a free and easy way to support our truly independent journalism
By registering, you will also enjoy limited access to Premium articles, exclusive newsletters, commenting, and virtual events with our leading journalists
Already have an account? sign in
Join our new commenting forum
Join thought-provoking conversations, follow other Independent readers and see their replies