The Independent's journalism is supported by our readers. When you purchase through links on our site, we may earn commission.
Kate Upton faces backlash for partnership with Canada Goose: 'How can you be so blind?'
Model thanked brand for its efforts 'to make this world a better place'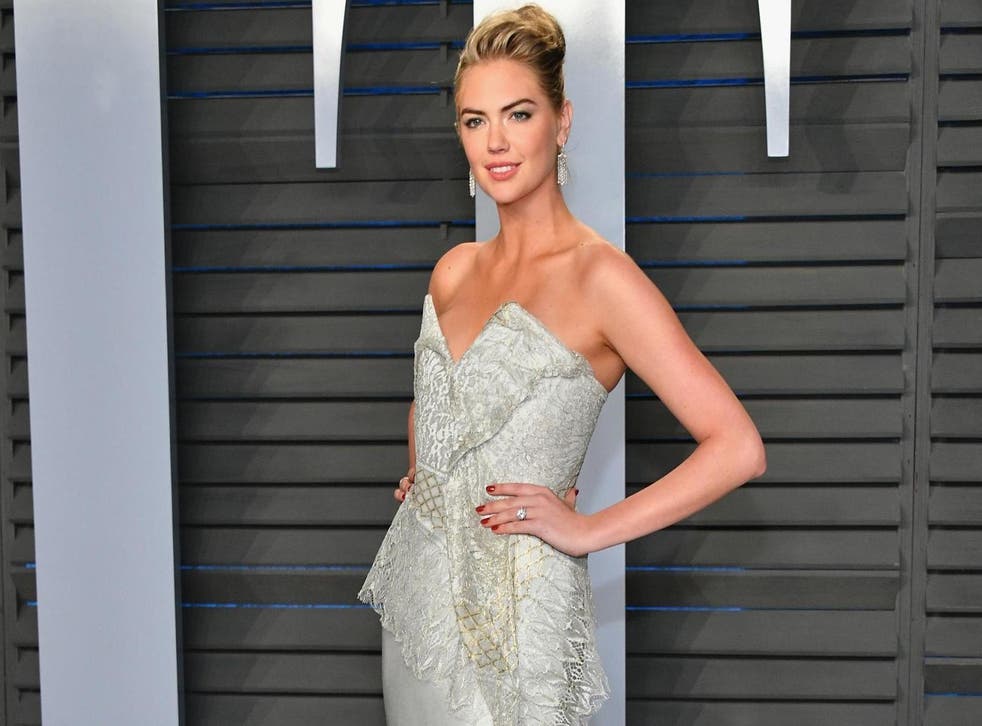 Kate Upton is being accused of hypocrisy after announcing her partnership in raising awareness of polar bears with outerwear brand Canada Goose, which uses real fur, wool and down.
On World Kindness Day, the model shared an Instagram photo of herself and husband Justin Verlander. In the caption, she expressed the importance of being kind not just "today, but every day".
However, fans of Upton took offence with the photo after the model revealed she had partnered with Canada Goose, which has previously been accused of animal cruelty by Peta, and Polar Bears International (PBI) to raise awareness of the animals.
"I recently had the honour of visiting the new PBI House to learn about polar bears, polar bear research, and the role each of us plays in polar bear conservation," Upton wrote, before concluding: "Thank you Canada Goose and Polar Bears International for your efforts to make this world a better place."
In response to the partnership, Upton has faced criticism for being "disingenuous" and "tone-deaf," with many pointing out the irony of the model thanking the jacket brand for its kindness and support of animals.
"Come on. How can Canada Goose be kind when they kill foxes for the fur and torture (yes, torture) ducks for the down?" one person wrote. "Appreciate your effort to be kind, but this is disingenuous."
Another said: "Can't get behind you on this Kate Upton. Canada Goose may be providing help to the polar bears, but they kill other local animals to create the jackets you are promoting!"
"Canada Goose literally kills animals for fur," someone else wrote.
World's most endangered animals

Show all 17
Canada Goose defends its use of fur on the basis that it is "ethically sourced".
The brand's fur and down policy reads: "We believe all animals are entitled to humane treatment in life and death, and we are deeply committed to the ethical sourcing and responsible use of all animal materials in our products.
"We do not condone any willful mistreatment, neglect, or acts that maliciously cause animals undue suffering. Our standards for the sourcing and use of fur, down and wool reflect our commitment that materials are sourced from animals that are not subject to willful mistreatment or undue harm."
Canada Goose has also claimed that the use of animal products is a necessity in the creation of its luxury coats, which are designed to withstand extreme temperatures.
The best winter coats 2015

Show all 6
"We understand and respect that some people think animal products should never be used in any consumer products, but we do not share that view," a statement on the company's website says.
This is not the first time Upton has faced a backlash for supporting the controversial brand. In 2013, the model posed in a Canada Goose jacket for the cover of Sports Illustrated's Swimsuit Edition.
Register for free to continue reading
Registration is a free and easy way to support our truly independent journalism
By registering, you will also enjoy limited access to Premium articles, exclusive newsletters, commenting, and virtual events with our leading journalists
Already have an account? sign in
Register for free to continue reading
Registration is a free and easy way to support our truly independent journalism
By registering, you will also enjoy limited access to Premium articles, exclusive newsletters, commenting, and virtual events with our leading journalists
Already have an account? sign in
Join our new commenting forum
Join thought-provoking conversations, follow other Independent readers and see their replies