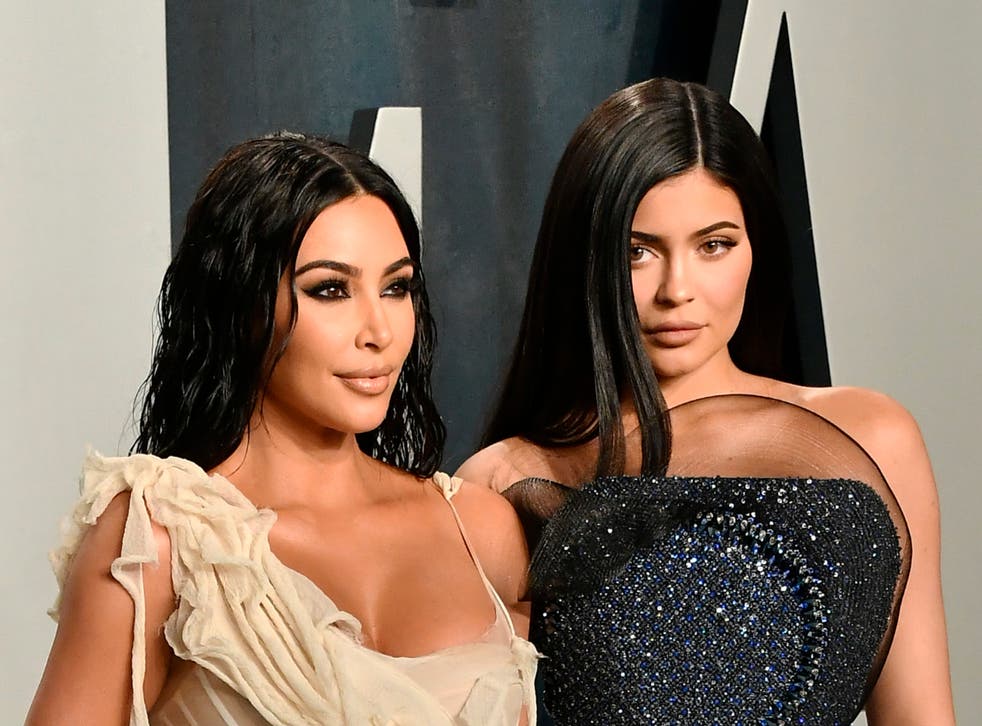 'Delete this immediately': Kim and Kylie clash over throwback Instagram post
Younger sister seemed to be unimpressed with old photo
Leer en Español
Sisters Kylie Jenner and Kim Kardashian clashed on Instagram over a throwback picture posted by Kardashian over the weekend.
In the photo, the reality TV stars are seen at dinner with other sisters Khloe Kardashian and Kendall Jenner in an image that was seemingly taken a number of years ago.
Kim titled the post "Babies at Benihana", with a smiling love heart emoji - but it soon emerged that not all her siblings have such warm feelings about the picture.
Kylie quickly pointed out that she wasn't as thrilled at the memory, commenting: "delete this immediately".
Seemingly joking, in response, Kim said: "Shall I Diddy crop you out?", referencing the time when Kylie and Kendall were cropped out of a picture at the Met Gala uploaded by Sean Combs otherwise known as Diddy.
The younger sister bluntly replied: "Absolutely".
Kim's followers seemingly took the interaction in good jest, and remarked how different all the sisters looked in the throwback image.
"I don't recognise a single person there," one person said.
The family hit headlines this month after they announced that their long-running reality series Keeping Up With The Kardashians is coming to an end after 20 seasons.
The news was broken by Kim, who wrote on Twitter on 8 September: "It is with heavy hearts that we've made the difficult decision as a family to say goodbye to Keeping Up With The Kardashians.
"After what will be 14 years, 20 seasons, hundreds of episodes and numerous spin-off shows, we are beyond grateful to all of you who've watched us for all of these years - through the good times, the bad times, the tears and the many relationships and children."
"This show made us who we are and I will be forever in debt to everyone who played a role in shaping our careers and changing our lives forever."
Join our new commenting forum
Join thought-provoking conversations, follow other Independent readers and see their replies