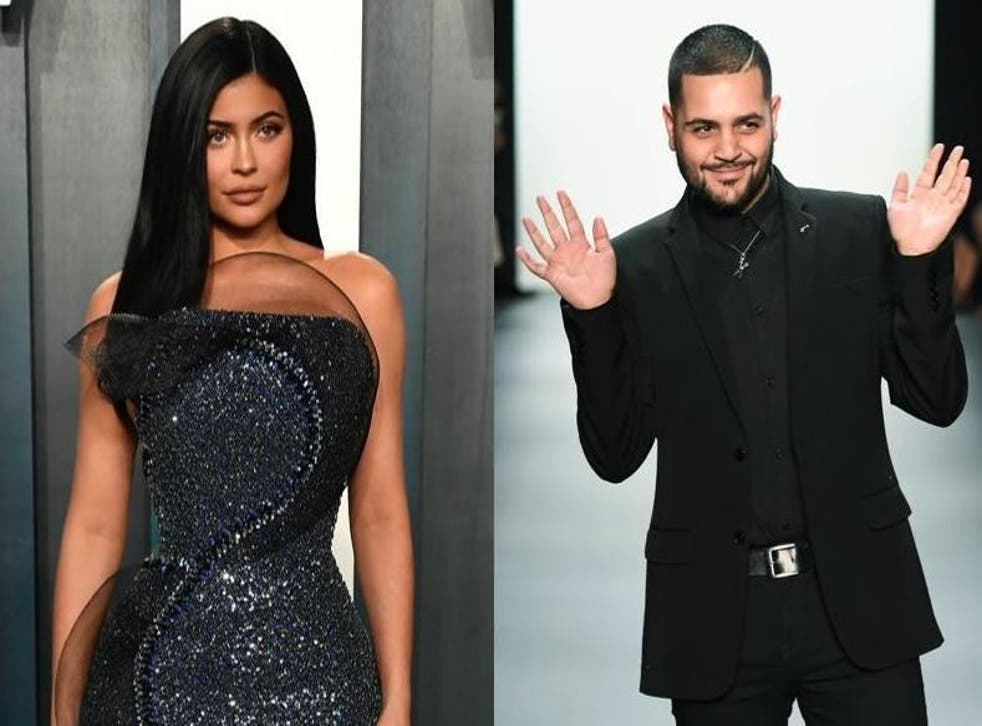 Project Runaway star Michael Costello calls out Kylie Jenner for not tagging lesser-known designers
'Why not tag at least one? Not all the time but maybe once in a while' 
Fashion designer Michael Costello has publicly criticised Kylie Jenner for not tagging lesser-known designers on Instagram after the reality star thanked Olivier Rousteing for designing her Balmain birthday dress.
On Wednesday, Jenner shared a photo of herself posing in the bedazzled orange dress on Instagram, where she wrote: "Thank you my love @olivier_rousteing for the most perfect bday dress."
In the comments, Costello shared his thoughts on the 23-year-old tagging some designers and not others.
"Thank you Olivier for the perfect bday dress. And thank you to the no-name designers who work tirelessly around the clock on custom looks who she won't tag, mention, or @... unless it's paid," the former Project Runway star wrote. "And thank you to the glam team who always gets tagged no matter what."
According to Costello, his comment has "nothing to do with" himself "as Kylie only wears something from me once a year and I'm lucky if I get a decent pic to post."
The designer continued: "It's sad that these designers work so so so so hard on these opportunities to dress these gorgeous popular women and they only tag the major high-end designers like Olivier but forget about the other ones."
Reiterating that his reaction has "nothing to do with my brand," Costello concluded his comment asking Jenner: "Why not tag at least one?
"Not all the time but maybe once in a while," he added.
The designer's comment comes after Jenner faced backlash in July after her followers questioned why she had not tagged the designer of an orange dress she wore by UK-based clothing company LoudBrand Studios.
At the time, the Kylie Cosmetics founder denied she had purposely not tagged the designer.
"Ok this is just a reach," she wrote in response to the accusation. "Why would I ever REFUSE to tag a brand and block comments. This is completely false. I think this brand is amazing and I wanted to show support and will continue to do so. Everyone go check out @LoudBrndStudios."
The Independent has contacted Costello for comment.
Join our new commenting forum
Join thought-provoking conversations, follow other Independent readers and see their replies