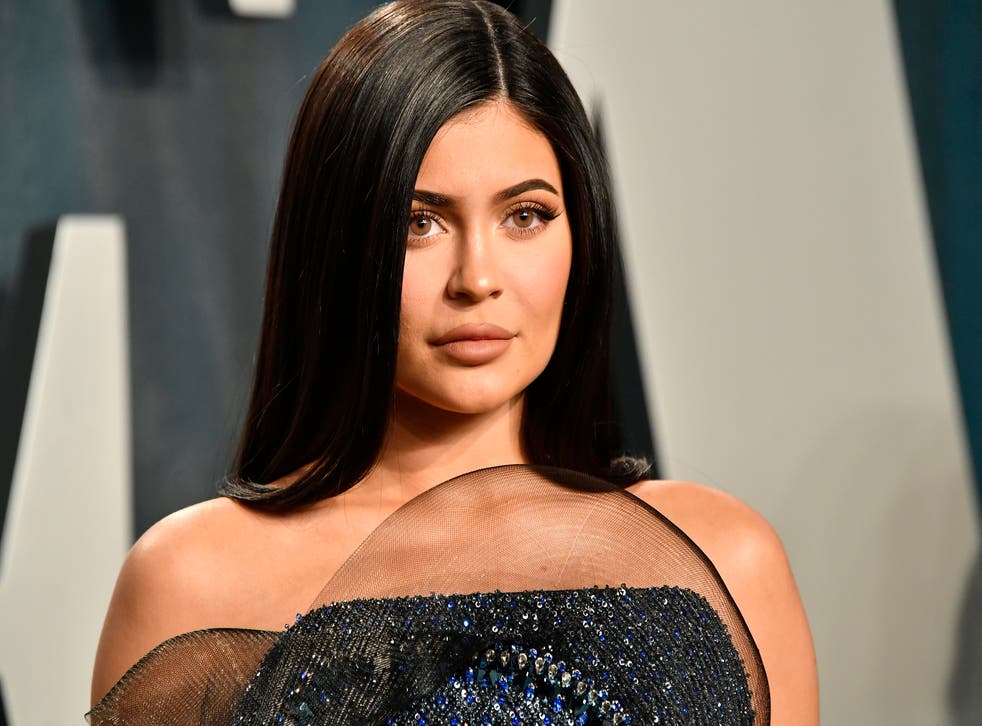 'She's a literal billionaire': Kylie Jenner criticised for asking fans to help fund makeup artist's surgery
'Why is she asking her followers to donate money for her friend's go fund me page when she could literally just donate all the money?' asks Twitter user
Olivia Petter
Sunday 21 March 2021 15:41 Comments
Kylie Jenner has been criticised on Twitter after asking fans to donate to a GoFundMe page set up to support her makeup artist's brain surgery.
Celebrity makeup artist Samuel Rauda was in a accident and earlier this month and as a result is undergoing major surgery.
A GoFundMe page has been set up in his name to raise money, with the description reading: "Your donations will help cover the cost of his medical expenses and what's to come."
On Thursday, Jenner shared a photograph of Rauda on her Instagram Story alongside the caption: "May God watch over you and protect you @makeupbysamuel.
"Everyone take a moment to say a prayer for Sam who got into an accident this past weekend. And swipe up to visit his families' go fund me."
Currently, the GoFundMe page has received $97,418 (£70,236) and reveals a user by the name of "kyliejenner" as having donated $5,000.
Read more:
But Jenner's fans have criticised the beauty industry mogul for calling on others to donate to Rauda, pointing out her own substantial net worth, which Forbes currently estimates at $700m.
"Kylie Jenner on IG said swipe up to visit her friend's Go Fund Me, and someone said why doesn't she 'GO FUND HIM'," tweeted one person.
Another added: "It's the fact that Kylie Jenner owns purses that cost more than her close friends emergency brain surgery and she's out here begging poor people to donate to his Go Fund Me page......... that doesn't sit right with me."
Many people pointed out that Jenner has previously been labelled a billionaire by Forbes, though the publication later relinquished the title.
"Why is Kylie Jenner asking fans to pay her for friends brain surgery through GoFundMe when she's a literal billionare?!?!? I'm honestly confused," tweeted one person.
The Independent contacted a representative for Jenner for comment.
Register for free to continue reading
Registration is a free and easy way to support our truly independent journalism
By registering, you will also enjoy limited access to Premium articles, exclusive newsletters, commenting, and virtual events with our leading journalists
Already have an account? sign in
Join our new commenting forum
Join thought-provoking conversations, follow other Independent readers and see their replies