LIFESTYLE FEATURES
How to read between the lines of Buckingham Palace's response to Meghan and Harry's Oprah interview
After waiting two days, the palace issued a 64-word response to the near two-hour interview. Victoria Murphy analyses what we should take from it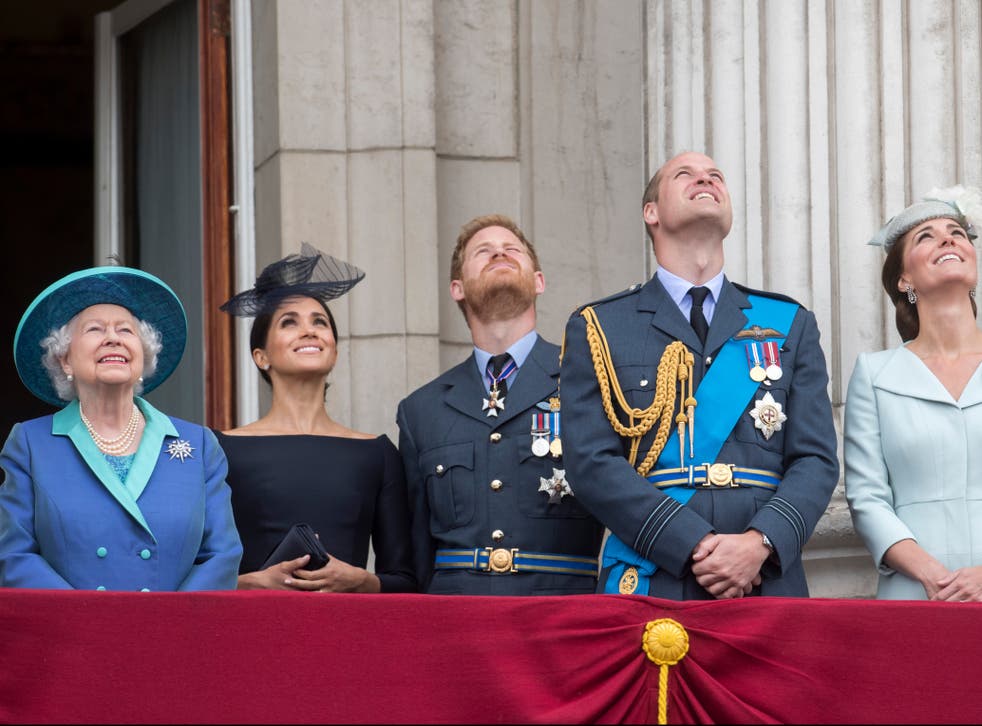 Leer en Español
There are, according to Oprah, three hours and 20 minutes of footage that make up her full interview with Harry and Meghan. The discussion - which was more revelatory than perhaps anyone expected - was edited down to one hour and 25 minutes that served blow after blow to the royal family and provided a scathing assessment of what life is like behind closed doors.
With staggering amounts of personal information already in the public domain (and perhaps more to come given CBS has repeatedly dropped short unseen clips since Sunday), including damning allegations of racism levelled at an unnamed royal - although not the Queen or Prince Philip - pressure mounted on Buckingham Palace to respond.
Eventually, they did. Having waited to carefully consider any response, and also to give people in the UK the chance to watch the interview in full on ITV on Monday night, it took almost two days before a total of four sentences (64 words) were signed off from the top and emailed to journalists on behalf of the Queen.
The message, sent just before 5.30pm on March 9, seems very clear: The Firm will not be drawn into a war of words. Instead, they have used as few as possible in an attempt to diffuse any further debate.
After Diana's Panorama interview with Martin Bashir, in November 1995, the Palace remained silent for a whole month until a statement was finally issued saying that the Queen had written to Charles and Diana saying "an early divorce is desirable." While the response to Oprah has been slightly more forthcoming - hardly surprising given the speed of the news cycle compared to 26 years ago - the latest statement's brevity and tone indicates that not a lot has changed when it comes to the way in which the monarchy is prepared to publicly talk about itself.
In just 24 hours, the criticism has started to come in that the brief response is not enough; that more is needed to specifically address the most serious claims made. With the sense that we are in an unprecedented situation, it was not unfounded to speculate that perhaps the monarchy would stray some distance from the often-attributed "never complain, never explain" mantra to respond in a different way this time. To go further.
But it has not. Instead The Firm has stayed steadfast within its comfort zone of brevity and platitudes, using just three lines to try to attempt to draw a line under the numerous revelations now reverberating on front pages around the world. But, make no mistake, these few words have been specifically selected to do as much work as possible. 
The statement begins with an important acknowledgement of the Sussex's pain - something that was much needed in the wake of Meghan's comments on her mental health and the extent of her suffering - to the point of experiencing suicidal thoughts.
Secondly, the issue of racism is directly addressed. However, the idea that Buckingham Palace would feel moved to provide more clarity in the face of increased speculation over which royal made the alleged comments was firmly shut down. While the issues, they say, are "taken very seriously", they will be dealt with "by the family privately". This is in contrast to just last week when the Palace announced it would ask its HR team to probe allegations of bullying levelled against Meghan, and invite ex-employees to participate to see if "lessons can be learned". This time, this set of issues, it says, are to be handled firmly behind closed doors.
The statement also emphasises family, with a heartfelt and informal reminder that "Harry, Meghan and Archie will always be much loved family members". Far from hitting back, those still behind palace walls want it known that they hope hostilities will end.
There is one notable line, however, that provides a gentle but totally unmistakable rejection of, at least, parts of the Sussexes' narrative. There can be no doubt that the phrase "while some recollections may vary" was deliberately included as a reminder that Meghan and Harry speaking their "truth", as Oprah described it, might not always paint the full, or the clearest, picture, as seen from the halls of Windsor.
Meghan reveals they got married three days before their wedding
Indeed, already some of their words have been shown to have been chosen clumsily. For example, Meghan's assertion they were married three days before their wedding was later clarified as not a legal exchange of vows (for starters, there would need to be two witnesses present) and the fact that she appeared to believe Archie having a title would affect his access to security, which does not tally with any convention. 
But these points (some may call them technicalities) are a side show to the central issues at play. From the most damaging claims of racism to Harry's assertion that royal life means being "trapped", the Sussexes have presented a scathing picture that has a huge impact on how the rest of the royals are perceived. Already we have seen #AbolishTheMonarchy trend on social media and political figures like Malcom Turnball describing the Windsors as "clearly unhappy". 
Diana's words about there being "three of us in this marriage" haunted Charles for decades. The impact of this could be equally as long-lasting and perhaps even hit harder. Which ever way you look at it, this is simply a very sad story: A story of a family dispute being played out very publicly, a story of a young mother who felt so desperate that she "didn't want to live any more", and a story of how Britain has lost two of its brightest stars on the world stage. 
One of Harry and Meghan's central grievances was that they didn't feel they were defended enough by Palace aides over media criticism, compared to the treatment of other royals. I personally never noticed a discrepancy in the way the Palace responded to media queries over the Sussexes in comparison to other royals (often not commenting or with the occasional guidance is pretty standard). But perhaps, with hindsight, the question is whether there should have been a different approach.
Because, just as Meghan told Oprah, "this was different". Meghan was the first high-profile royal to join the family in the true internet age [the "Waity Katy" headlines reached a peak in 2008 when Twitter was still in such infancy that the hashtag concept had only been launched the year prior] and Meghan was also experiencing racism as the first mixed race woman marrying into the British royal family.
In the interview, Harry and Meghan spoke with astonishing openness about so many aspects of royal life that are usually completely off-limits including details of security arrangements and personal conversations. So, as we look at where the monarchy goes from here, to consider protocol and historical precedence, is perhaps not enough. 
Either way, the public will continue to watch this drama unfold, and undoubtedly will also come to play a role in shaping it. In a modern democracy, public opinion is vital to the royal family's survival and polling is likely to be watched very closely by the royal household over the coming weeks. The royal family has chosen to use just a few words to explain themselves and their narrative. In time, they may need to find more. But, for now, the institution is holding firm. 
Join our new commenting forum
Join thought-provoking conversations, follow other Independent readers and see their replies