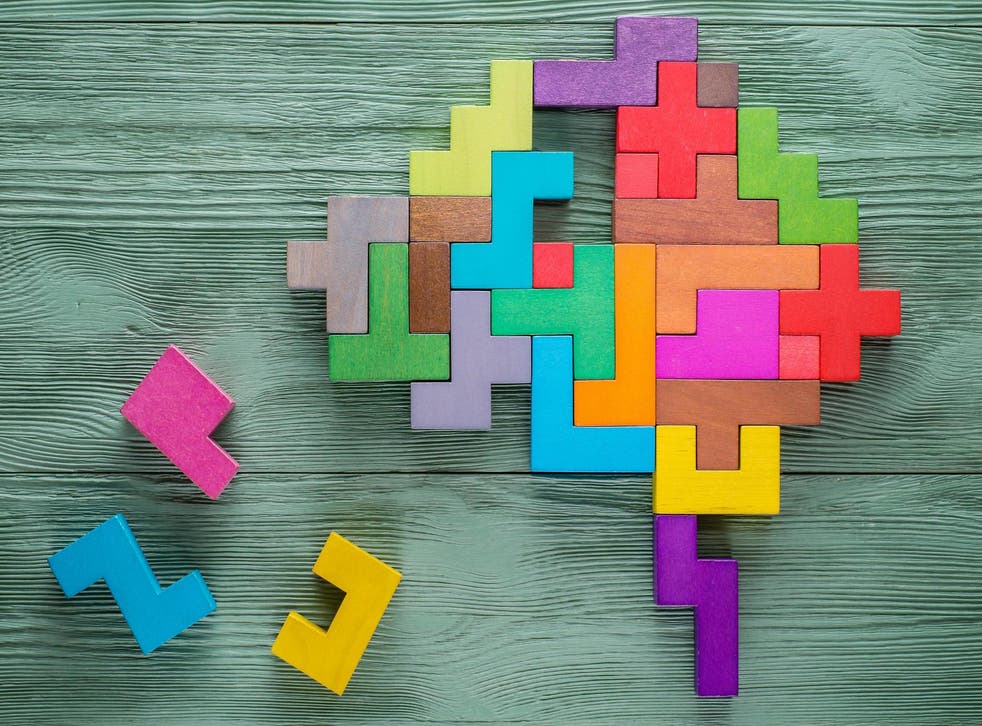 One in 10 LGBT+ people encouraged to hide their sexual preferences at work
The figure rises to almost a third for those who are aspiring to top management roles
Olivia Petter
Wednesday 10 October 2018 16:42 Comments
In today's progressive society, you might think we've reached a stage where concealing your sexuality for professional purposes is a thing of the past.
But a new study reveals this is not the case, claiming that nine per cent of LGBT+ employees have been encouraged by colleagues to hide their sexuality at work to prevent being discriminated against.
This rises to nearly one in three at a senior level, with 28 per cent of LGBT+ business owners, CEOs and managing directors actively concealing their sexual orientations at work.
Carried out by the charity Business in the Community, the report also reveals that those in the LGBT+ community are more likely to experience poor mental wellbeing at work than the general population.
The annual report, titled "Seizing the Momentum" is based on findings from a YouGov panel survey of 4,626 full and part-time employees in the UK.
It found that 72 per cent of people in the LGBT+ community have experienced a mental health issue in the workplace, compared to 61 per cent of non-LGBT+ workers.
Meanwhile, nine per cent of LGBT+ employees surveyed felt they didn't get a job or a promotion because of their sexuality.
The findings suggest that such discrimination can have an adverse affect on someone's mental wellbeing.
Darren Towers of LGBT+ charity Stonewall says the findings "paint a troubling picture".
Speaking to The Independent, he explains that it falls on businesses to ensure they have a diverse workforce to avoid abuse and harassment.
"Employers should also actively support trans inclusion in workplaces through awareness sessions and training for staff, as well as developing a transitioning at work policy.
"Building supportive and inclusive workplaces ultimately benefits the wellbeing and mental health of all employees – not just those who are LGBT."
The new figures follow a number of similar studies into the mental wellbeing of people in the LGBT+ community which claim they are more at risk for encountering mental health problems than the general population due to feelings of social isolation.
One study from 2017 found that bisexual people experience more discrimination than others in the community because they don't feel like they belong in any one community.
"Bisexual people face double discrimination in multiple settings," explained lead study author Ethan Mereish at the time.
"They are often invisible, rejected, invalidated, [and] stigmatised in the heterosexual community as well as the traditional LGBT+ communities," he added.
Speaking to The Independent, counselling psychologist Sören Stauffer-Kruse explains that the findings from these studies might be upsetting but they're certainly not surprising.
"The main reasons are the continued stigma surrounding sexuality in combination with the internalised homophobia many LGBT+ people carry around with them."
"We know for a fact that not being able to be open to yourself causes mental distress, but this can be very damaging in the long run," she says with regards to people hiding their sexuality at work.
"One way to tackle this would be to expand existing training programs and encourage organisations to expand on LGBT+ issues.
"In general it's a conversation we need to continue to have."
2018 marks the third year that the "Seizing the Momentum" report has been conducted and its authors state that despite huge strides being made in terms of raising the profile of mental health, there is a lot more work to be done.
Support free-thinking journalism and attend Independent events
One key issue is the way we talk about mental health, writes lead author Dr Wolfgang Seidl, head of health management at HR company Mercer Marsh Benefits.
"If someone is sick with influenza we say 'they have flu', never 'they are flu'. The implication is that this is something from which they can recover.
"Yet if someone is sick with depression, we say 'they are depressed', as if this now defines them entirely.
"It would be far better to say 'they have depression', with the implication that there is a clear treatment pathway in place."
Register for free to continue reading
Registration is a free and easy way to support our truly independent journalism
By registering, you will also enjoy limited access to Premium articles, exclusive newsletters, commenting, and virtual events with our leading journalists
Already have an account? sign in
Join our new commenting forum
Join thought-provoking conversations, follow other Independent readers and see their replies