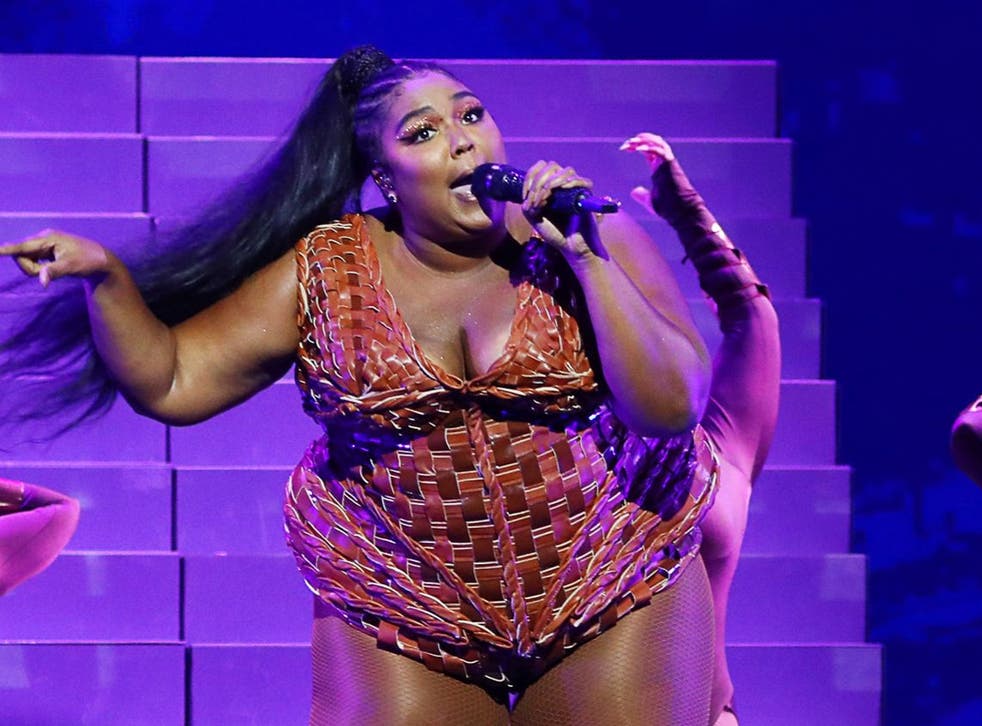 'Maybe all the mean things people say about me are true': Lizzo opens up about struggling with negative body image
'I know I'm beautiful, I just don't feel it'
Lizzo has confessed to struggling with "negative thoughts" about her body.
In a new video posted to TikTok, the Juice star's comments serve as a timely reminder that even the most body-positive people can struggle with body confidence.
"I came home, and I took my clothes off to take a shower and I just started having all of these really negative thoughts about myself," she admitted.
"Like, you know, 'What's wrong with me? Maybe everything – all the mean things people say about me – are true.' And, you know, 'Why am I so disgusting?' And hating on my body."
Admitting that while she would usually "have some positive thing to say" to boost her confidence, the singer confessed that she did not have a quick-fix response to her negative feelings.
A little tmi for ur fyp... for anyone who has these thoughts too I hope you have a better day tomorrow
"I think these are normal [thoughts], they happen to everybody. They happen to the best of us – we are the best of us," she said.
Reinforcing why her honesty and relatability make her such a firm favourite with fans, she added: "I just have to know that tomorrow, how I feel in here is going to change, and I can only hope that it changes for the better."
"I know I'm beautiful, I just don't feel it – but I know I'm going to get through it."
Thankfully, a few hours later, she posted a second video interspersed with the first that showed her posing in a crop top and knickers, cuddling her tummy and giving a thumbs up with a smile on her face.
The accompanying caption read: "Woke up feeling better… not 100% but I'm getting there. Gave the parts of me I hated last night a rub and a hug [heart emoji]. Issss a new day."
In October, the Good as Hell performer celebrated adopting a vegan diet for six months.
Comparing herself with a video filmed six months previously that showed her making a doughnut milkshake, Lizzo said: "Honestly, I am both of these women, and I cannot condemn one woman or the other.
"I'm happy both ways and right now, this is what's bringing me joy."
Join our new commenting forum
Join thought-provoking conversations, follow other Independent readers and see their replies