Britney Spears makes relationship status proclamation in now-deleted Instagram post
The singer has since changed the caption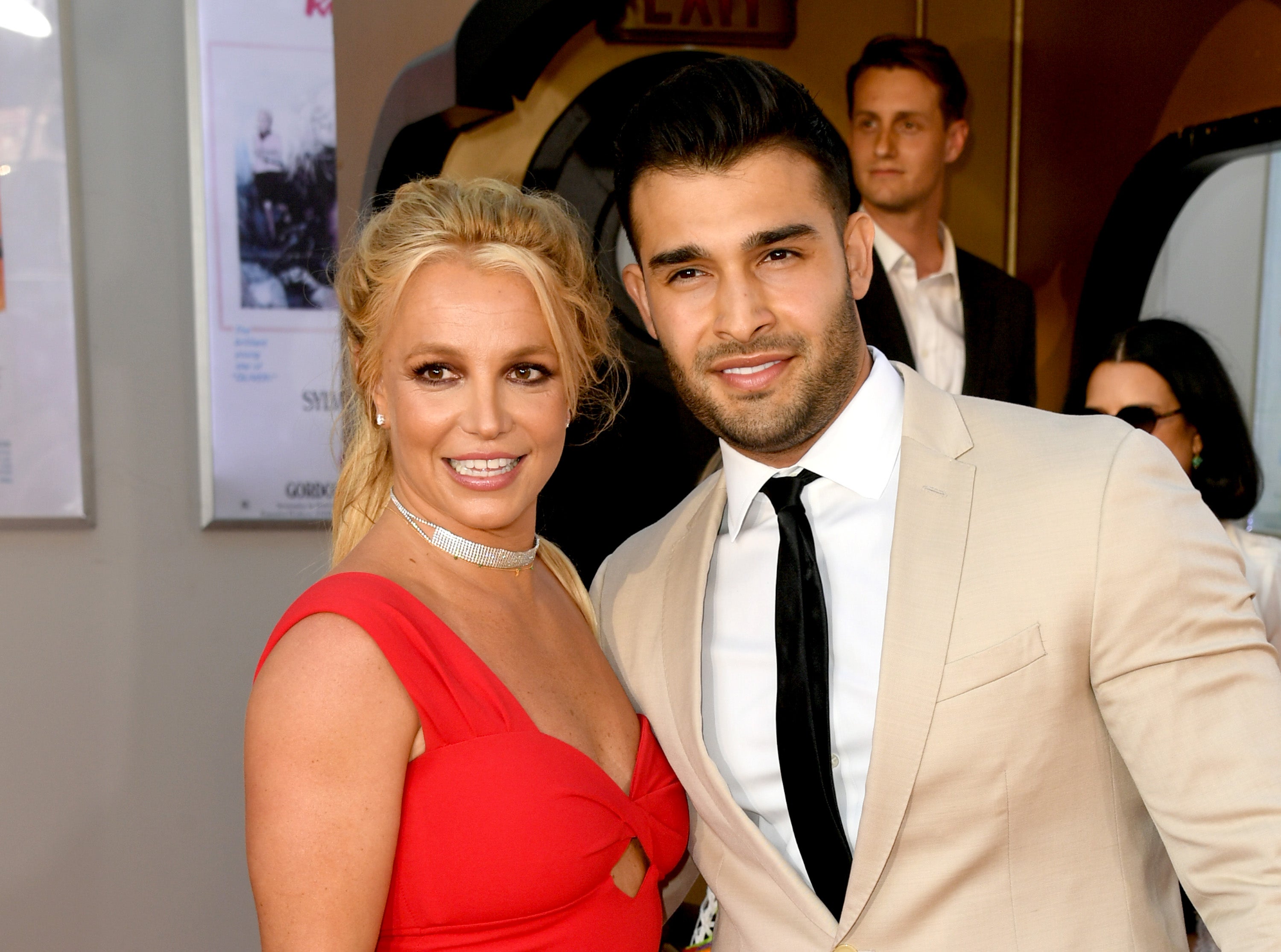 Britney Spears has called herself "single as f***" in a caption on a now-deleted Instagram post.
On Friday, the 41-year-old singer shared a video of herself dancing to Madonna's 2012 hit song "I'm Addicted".
In the caption, Spears wrote: "SINGLE SOON??? Single as f***!!!"
However, the caption was then changed to read, ''MURICA I HIT YOU RIGHT BACK!!!" but has since been removed entirely.
In the video, Spears is seen wearing a plaid pleated skirt and a red crop top.
It comes after it was announced that Spears had split from husband Sam Asghari, who filed for divorce in August after 14 months of marriage.
On 16 August, fitness instructor Asghari, 29, submitted a divorce filing to Los Angeles Superior Court citing irreconcilable differences.
The following day, Asghari released a statement, saying that he and the "Toxic" singer, 41, will "hold onto the love and respect" they have for each other, and asking the media and public to be "kind and thoughtful".
A few days later, Spears broke her silence to address the divorce for the first time, alongside a video that showed the singer standing in her home and later dancing.
In the caption, Spears wrote: "As everyone knows, Hesam [Sam] and I are no longer together.
"Six years is a long time to be with someone so I'm a little shocked but … I'm not here to explain why because it's honestly nobody's business !!! But I couldn't take the pain anymore honestly !!!
"In some sort of telepathic way I have been receiving so many messages that melt my heart from friends and I thank you," she continued. "I've been playing it strong for way too long and my Instagram may seem perfect but it's far from reality and I think we all know that !!!
"I would love to show my emotions and tears on how I really feel but some reason I've always had to hide my weaknesses !!! If I wasn't my dad's strong soldier, I would be sent away to places to get fixed by doctors !!! But that's when I needed family the most !!! You're supposed to be loved unconditionally … not under conditions !!!!"
Spears concluded the post: "So I will be as strong as I can and do my best !!! And I'm actually doing pretty damn good !!! Anyways have a good day and don't forget to smile !!!"
Join our commenting forum
Join thought-provoking conversations, follow other Independent readers and see their replies