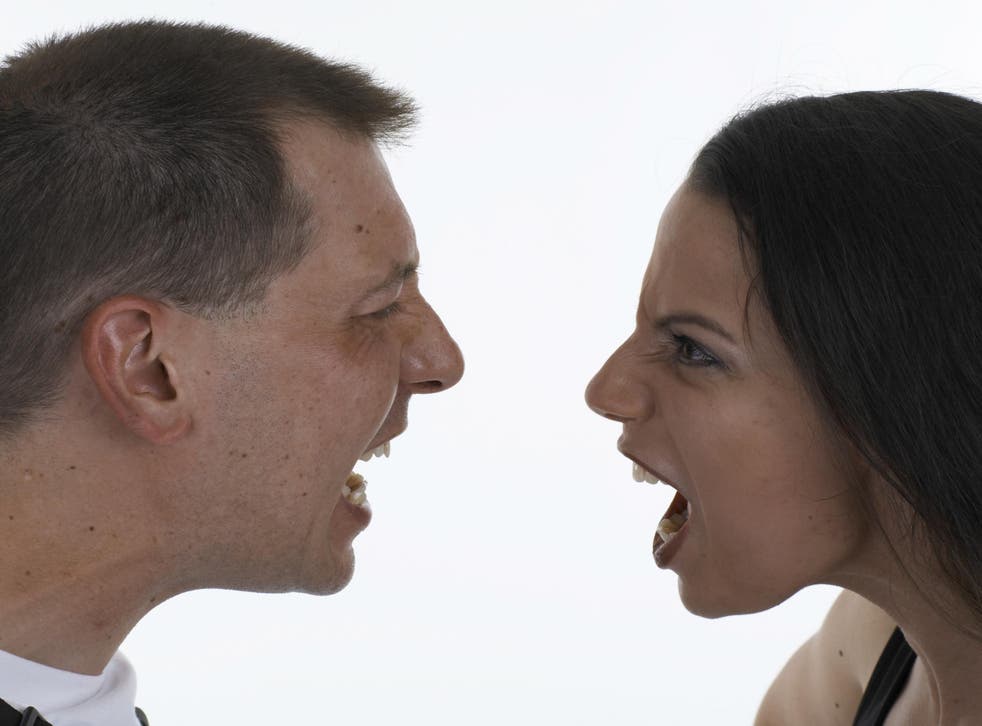 Computer programme predicts how happy couples are based on their tone of voice
US researchers claim the algorithm they have developed can predict a married couple's future with 79-per-cent accuracy
Caroline Mortimer
Tuesday 08 December 2015 13:22 Comments
A computer programme has been developed to determine the state of a couple's relationship - by measuring their tone of voice.
Researchers from the USC Viterbi School of Engineering in California and the University of Utah have developed an algorithm that can study the pitch, intensity, "jitters" and "shimmers" in couples' voices as they speak to each other to determine how happy they are.
For a study published in the journal Proceedings of Interspeech, researchers recorded conversations between 100 couples during marriage counselling sessions over the course of two years.
They then tracked the couples' marital status for another five years.
They found the algorithm could predict serious relationship problems with 79 per cent accuracy - better than relationship experts who conducted therapy sessions.
Dr Shrikanth Narayanan from USC Viterbi, who led the study, said: "What you say is not the only thing that matters, it's very important how you say it. Our study confirms that it holds for a couple's relationship as well."
He also said they studied the impact of what one partner said on the other partner's emotions.
Love and sex news: in pictures

Show all 31
The team found that studying the couple over a period of time showed how they were really feeling - and that this was more accurate than the "behavioural codes" developed by therapists.
Dr Brian Baucom, from the University of Utah, said: "Psychological practitioners and researchers have long known that the way that partners talk about and discuss problems has important implications for the health of their relationships.
"However, the lack of efficient and reliable tools for measuring the important elements in those conversations has been a major impediment in their widespread clinical use."
Register for free to continue reading
Registration is a free and easy way to support our truly independent journalism
By registering, you will also enjoy limited access to Premium articles, exclusive newsletters, commenting, and virtual events with our leading journalists
Already have an account? sign in
Join our new commenting forum
Join thought-provoking conversations, follow other Independent readers and see their replies