Coronavirus: Quarter of adults say their relationship improved during pandemic
One in 10 of the survey respondents said their relationship worsened in the months following lockdown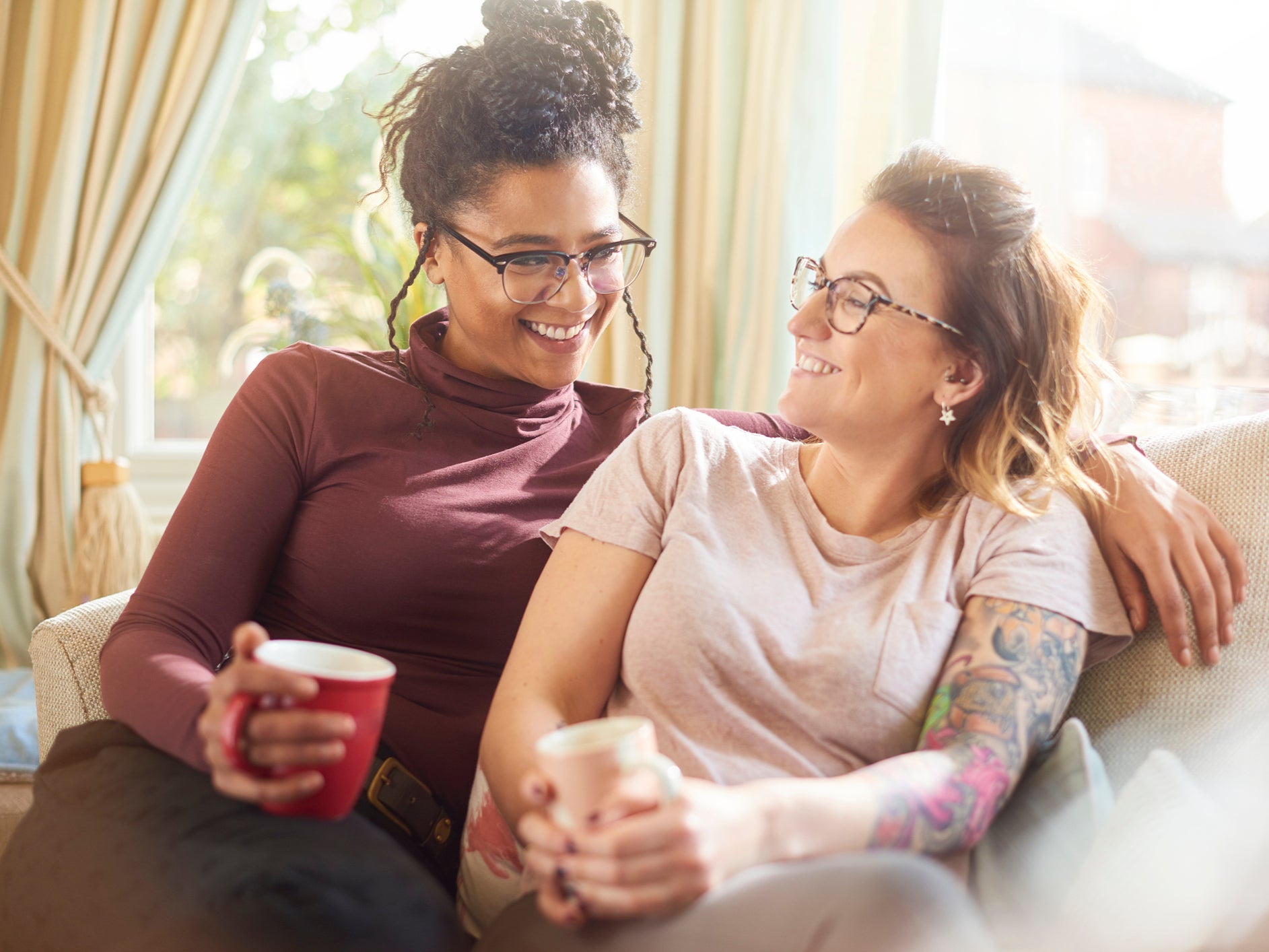 Just over a quarter of adults who participated in a recent survey have said that they saw their relationship improve during the coronavirus outbreak.
When lockdown was established across the UK in late March, many people had to face the prospect of spending far more time at home with their significant other than they may have previously been used to, or spending time apart if they did not live together.
While this drastic change in circumstance may have been a challenge for some, for others, it was seemingly not as difficult.
According to a survey of 1,319 adults conducted by the Open University, 26 per cent of the participants said their relationships improved between March and late July/ early August this year.
Of the respondents who said their relationships improved, some said that they invested in more quality time with their partners, in addition to spending more time talking, offering each other emotional support and making thoughtful gestures.
On the other hand, 11 per cent of the survey's participants said their relationships worsened during the same time period.
Furthermore, 45 per cent of the men who took part in the study and 36 per cent of the women said that they helped more around the house during the outbreak.
The Open University noted that they expected romantic relationships to worsen during the pandemic, with the majority of other relationships expected to remain the same as before.
Dr Gabb, chief relationships officer at couples' app Paired commented on the university's findings, stating: "Communication is absolutely key when it comes to successful relationships.
"I have studied long-term couple relationships for years and I cannot stress enough how important it is to simply talk, to discuss feelings and not to brush issues under the carpet and let them fester – that is how small problems become huge points of contention."
Join our commenting forum
Join thought-provoking conversations, follow other Independent readers and see their replies