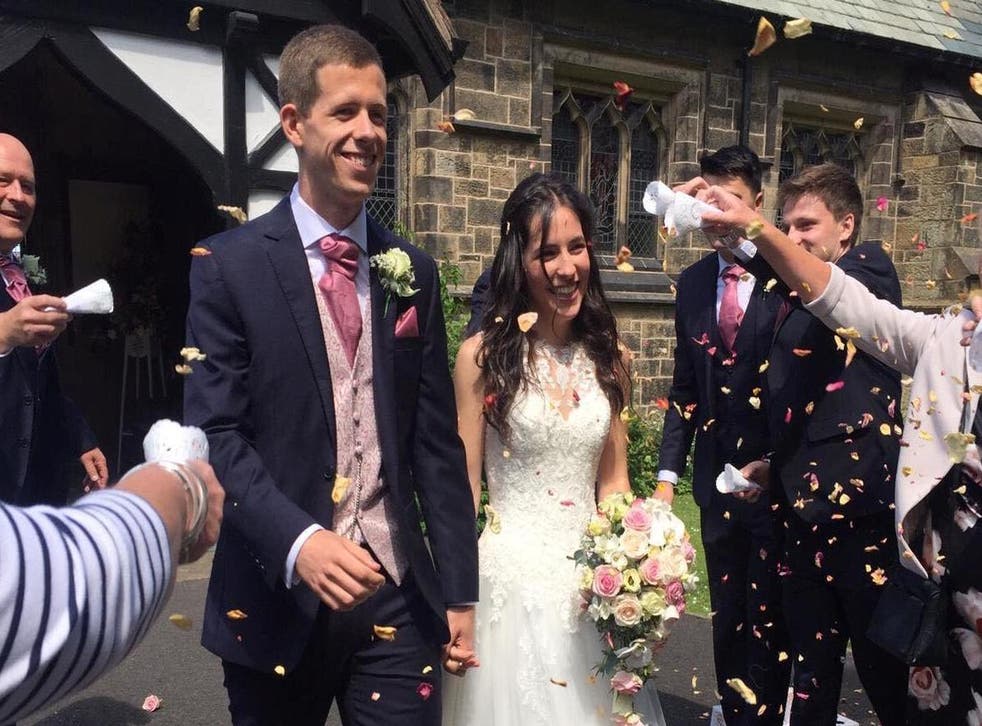 Couple born hours apart at same hospital get married, aged 23
'It was just meant to be'
It's a tale so romantic, you'd think it was the premise of a Disney film: a couple born just hours apart in a Lancashire hospital have married one another at the age of 23.
James Barsby and Amy Gaffney were born five and a half hours apart at Queen's Park Hospital, Blackburn in 1995.
The duo, both of whom are twins, grew up in Clitheroe and attended the same school.
But they remained distant acquaintances until year 10, when they developed a close friendship and started dating.
The couple married at St Peter's Church in Salesbury and celebrated their honeymoon with a trip to Slovenia.
Couples on the Met Gala 2019 red carpet

Show all 19
Speaking about their relationship's uniquely early beginning, Gaffney said: "It makes it more like it was just meant to be. I wouldn't have it any other way, even if it means I can't have my own birthday.
"Growing up, we've always shared our birthday with our twin brothers, now we share it with each other."
Gaffney revealed that Barsby proposed while the two were on holiday in Lanzarote.
"It was really cute – he did well," she said. "He got down on one knee and asked me. There was no way I was going to say no. I kind of guessed something was happening when he was leading me to a romantic, secluded spot, but I was very happy."
After both studying medicine at university, the couple are set to begin roles as junior doctors at the same NHS Trust.
Join our new commenting forum
Join thought-provoking conversations, follow other Independent readers and see their replies