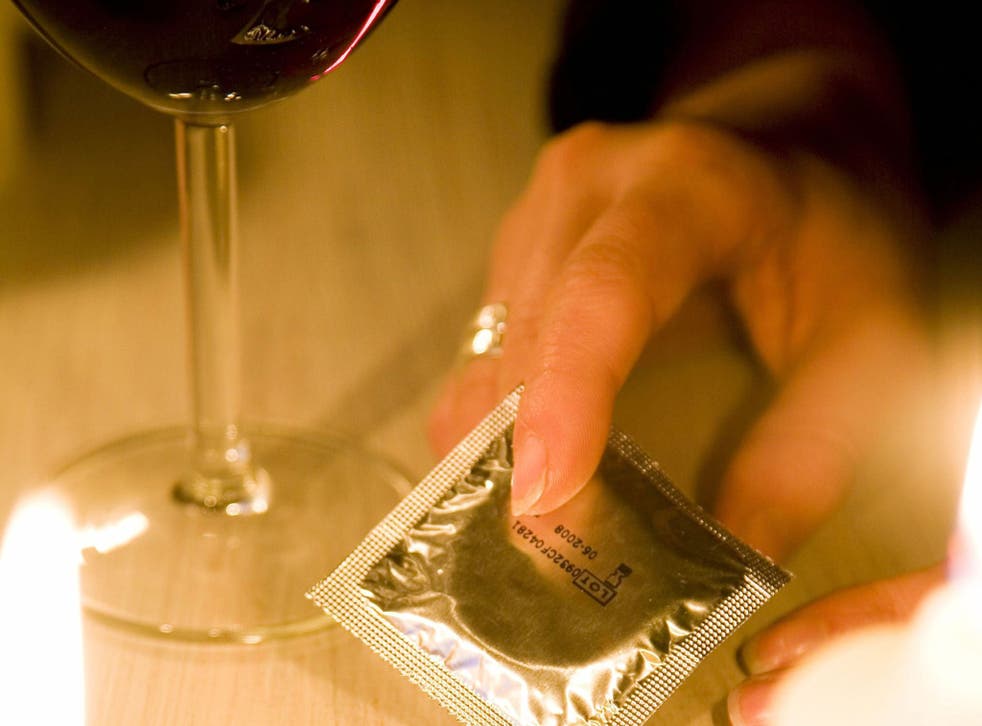 Dating apps like Tinder and Happn could be driving increase in STIs in England
Online dating representatives said individuals were responsible for their actions and apps were not to blame
Dating apps like Tinder are increasing the spread of sexually transmitted infections as people "turn over partners more quickly", according to a sexual health group.
The number of people being diagnosed with syphilis rose by a third in England last year and gonorrhoea was up by 19 per cent, in a spike that Public Health England largely attributed to partners not using condoms.
Dr Peter Greenhouse, a leading sexual health doctor with the British Association for Sexual Health and HIV (BASHH), told BBC Radio 1 Newsbeat that apps should be including messages about safe sex.
"You are able to turn over partners more quickly with a dating app and the quicker you change partners the more likely you are to get infections," he said.
"What really worries me is that we are just at a tipping point for HIV.
"If enough people change partners quickly, and they've got other untreated sexually transmitted infections, it might just start an explosion of HIV in the heterosexual population. Apps could do that".
On Twitter, Dr Greenhouse later wrote that the HIV "tipping point" was years away but could be accelerated by people changing partners even more quickly.
He also said heterosexual couples having unprotected anal sex was a risk factor, a trend he said was "porn-driven".
The Online Dating Association, which represents websites including Match.com, Lovestruck and eHarmony, disagreed that the internet and apps were to blame.
10 Famous People You Could Date On Tinder

Show all 10
George Kidd, the chief executive, told Newsbeat: "People do this - not apps. If someone was feeling frivolous they might suggest blaming the tube system or leading pub chains for helping people meet."
Managers at Happn, which allows users to match with prospective dates like Tinder but restricts the search to a 250m radius, said the app and similar ones were not the culprits.
Marie Cosnard, Happn's head of trends, told the BBC that dating apps were following wider social trends and behaviour changes that have been evolving for decades.
"There's a liberalisation of attitudes towards the number of partners, the status of relationships, towards marriage, divorce, etc," she added.
"So the rise of any STD is not really connected to dating apps themselves. The problem is much wider."
Register for free to continue reading
Registration is a free and easy way to support our truly independent journalism
By registering, you will also enjoy limited access to Premium articles, exclusive newsletters, commenting, and virtual events with our leading journalists
Already have an account? sign in
Register for free to continue reading
Registration is a free and easy way to support our truly independent journalism
By registering, you will also enjoy limited access to Premium articles, exclusive newsletters, commenting, and virtual events with our leading journalists
Already have an account? sign in
Join our new commenting forum
Join thought-provoking conversations, follow other Independent readers and see their replies