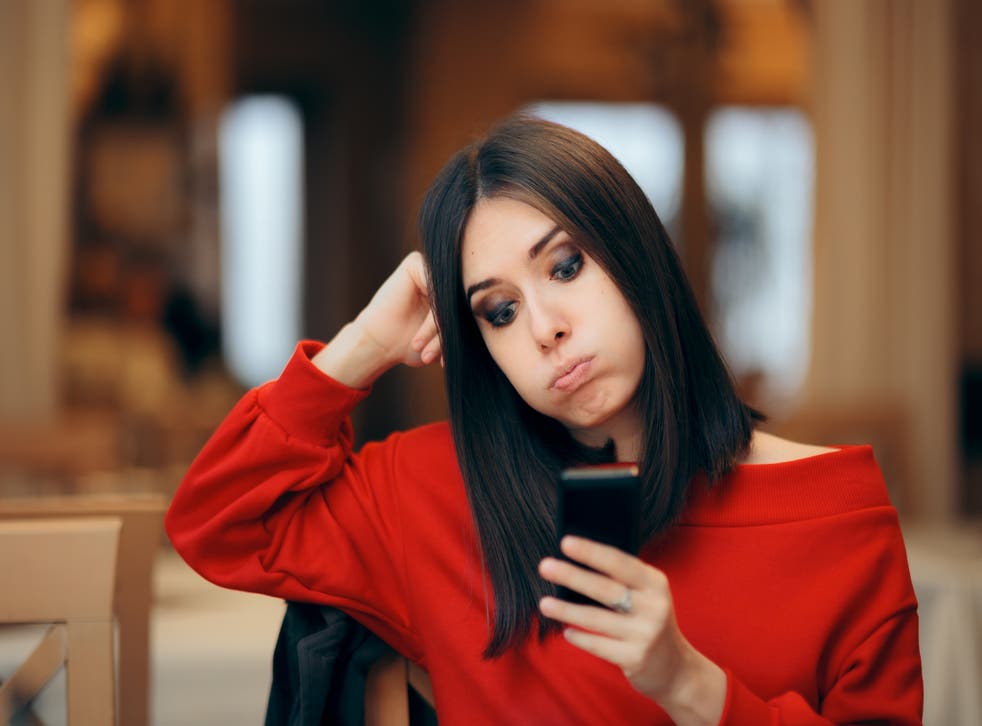 'It's only fair': Man requests $35 refund from woman after she ends things with him on third date
'It's the audacity for me,' tweets woman
A man has reportedly demanded a woman he went on three dates with refund him $35 (£25) after ending things with him.
The woman, who goes by @alexx_colboth on Twitter, tweeted a screengrab of a message sent to him by the man in question, whose name was removed.
The message read: "Hi Alex hope you're doing well. Would you mind letting me know what your Venmo is?
"The reason I ask is because since you and I won't be seeing each other anymore it's only fair to ask for equal payment from you from the dates we went on."
The man continued: "I believe it was three separate times we went out bars/ restaurants where I paid for us both each time.
"I'd say $35 (£25) is more than fair for your food and drinks that I got you during those dates.
"I view you as a fair girl, I hope you'll consider reimbursing me. Thanks! [sic]."
Alex simply captioned the screenshot: "It's the audacity for me."
Her tweet has since gone viral, amassing more than 184,200 likes and 11,600 retweets.
Thousands of people have replied, with one person even sharing a screengrab of a similar conversation they reportedly had with a date, who also asked to be reimbursed for the dinner they had together after they decided to end things between them.
The tweet also seems to have sparked a debate around dating etiquette.
"To all the guys saying this is fair and that the dating partner expects things for free.... this isn't the stock market," one person commented.
"It's not funko pops. You aren't 'investing' into anything. You're spending time with ANOTHER HUMAN BEING. If you expect a guarantee, just hook up. I hate men,'."
Other people focused on the cost of the duo's dates, with one Twitter user writing: "I'm just curious how you managed three dates under $75? This guy take you to the park or something?"
Join our new commenting forum
Join thought-provoking conversations, follow other Independent readers and see their replies