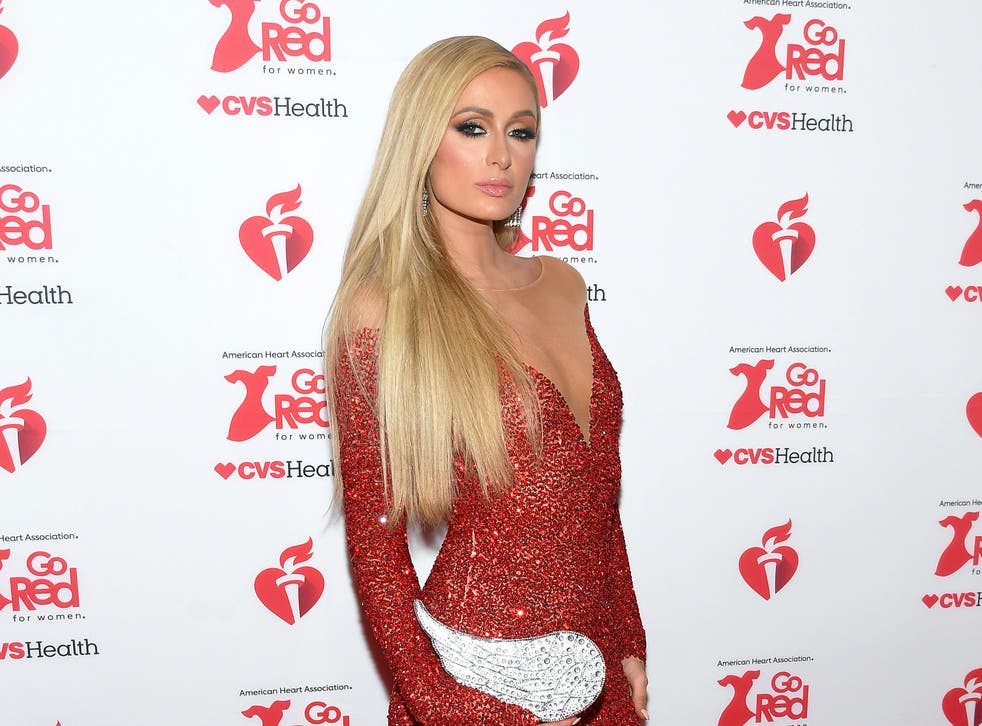 Paris Hilton announces engagement to Carter Reum after a year of dating: 'No one I'd rather spend forever with'
Couple began dating in late 2019
Leer en Español
Paris Hilton has announced she is engaged to entrepreneur Carter Reum after a little more than a year of dating.
Hilton shared the news of her engagement on Wednesday, her 40th birthday, to Instagram, where she posted photos from the proposal and revealed that she said: "Yes, yes to forever".
"When you find your soulmate, you don't just know it. You feel it," she wrote. "My love and I have been together since our first date, and for my birthday, he arranged a special trip to tropical paradise.
"As we walked to dinner along the beach, Carter led us to a cabana adorned with flowers and dropped to one knee. I said yes, yes to forever. There's no one I'd rather spend forever with."
She also directed her more than 14m followers to her website, where she shared more photos and details of the proposal, which saw the couple both dressed in white.
According to Hilton's website, her emerald cut one-of-a-kind engagement ring is by Jean Dousset, the great-grandson of Louis Cartier, and was inspired by Paris and the "vaulted glass ceiling of the Grand Palais".
As for the proposal itself, which was followed by a "special celebration with family and close friends" including her sister Nicky Hilton, and Reum's brother, Courtney Reum, the entrepreneur said it was "the kind of proposal I had always dreamed of".
Speaking to People, Reum, an entrepreneur and venture capitalist, also expressed his excitement over their engagement, revealing that he has gotten the "unique opportunity" to "know the real Paris".
"I have gotten the unique opportunity to get to know the real Paris on a daily basis just the two of us during these past 15 months and I couldn't be more excited and lucky to have her as my future wife and partner," he said. "She shines with her kindness, work ethic, authenticity and her voice in making the world a better place and she will do the same as a future mother and wife."
The couple, who have known each other for more than 15 years, first started dating in late 2019.
Hilton has previously been engaged to Jason Shaw, Paris Latsis and, most recently, her ex-fiance Chris Zylka, with whom she ended her engagement with two years ago.
The engagement to Reum comes after Hilton dedicated a Valentine's Day post to him on Sunday, where she said: "Carter, with you by my side, I know that anything possible.
"You accept me for who I am and encourage me to show my true self to the world. I'm eternally grateful to have you in my life, today and everyday."
The news of the engagement was met with congratulatory messages on social media from fellow celebrities and fans, with Rachel Zoe and Diplo sharing their well-wishes.
"Love this so much," Diplo wrote in the comments.
Join our new commenting forum
Join thought-provoking conversations, follow other Independent readers and see their replies