'Do I tell my friend their partner is cheating on them?'
This is a horrible and difficult position to be in - but what is the 'right' or the 'good' thing to do?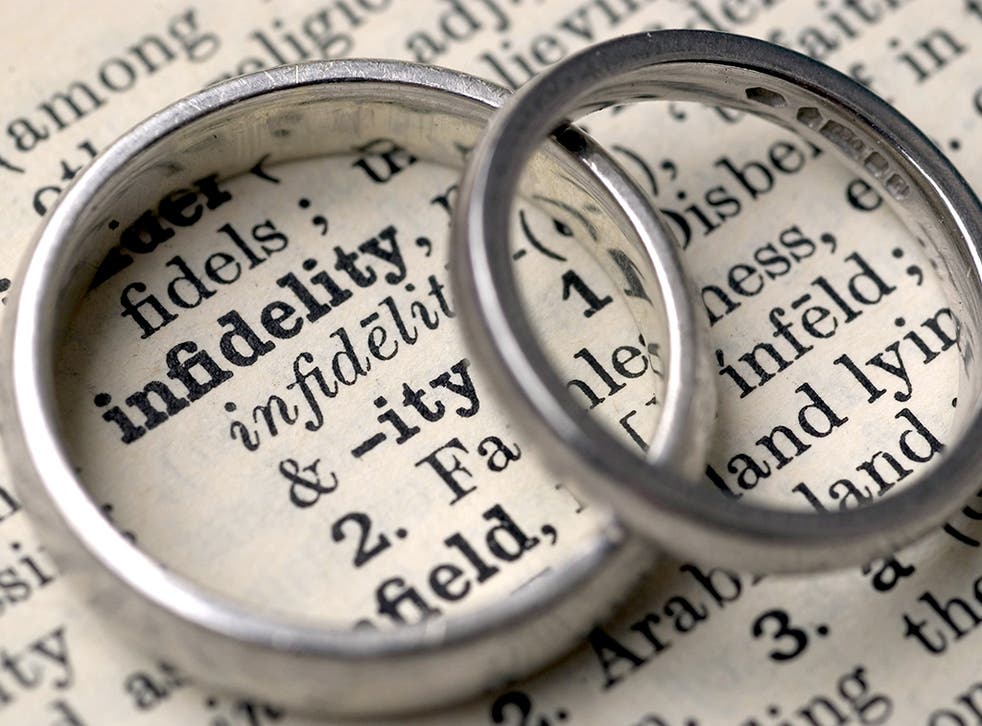 So your friend is being cheated on. You saw his or her other half out with someone else and it was obvious they weren't just chatting about last night's TV. What do you do? Tell your friend because surely they have a right to know? Or keep quiet because it's none of your business?
First off, this is a horrible and difficult position for you to be in, and unsurprisingly there's no straightforward answer. Whatever you do, it's likely to have consequences and you could cop the fallout. That's true even if you say nothing. Suppose your friend finds out about the infidelity and then realizes that you knew all along? "You mean you knew and you didn't tell me!", they might say - "how could a friend do that?" You could start by trying to ask yourself as a guide how you think you'd feel in your friend's situation - would you want to know?
You'll no doubt be worried about hurting your friend. Telling them may seem like the 'right' thing to do, but is it the 'good' thing to do? An article in Psychology Today looks into this moral debate between the 'right' and the 'good' in more detail and explains why this is such a hard decision to make which depends on your overall moral outlook. It may also be worth considering how close a friend that person is to you. Would they appreciate this news coming from you if you don't really spend much time together, and how hurt would they be that you kept it quiet if you usually share everything with one another?
You should also consider whether you have all your facts straight. How much firm evidence do you really have? Could you have misread the situation? Another concern is that you may have no idea if the couple have some kind of arrangement; either an open marriage or a "don't ask/don't tell" kind of set up. Perhaps your friend has a suspicion but is in denial and doesn't want to confront it. Be the harbinger of this bombshell and it may stick to you. If the couple decides to make a go of it after an affair they may see you as a reminder of it and you could find yourself scapegoated for it and given the cold shoulder as a result.
Of course, whilst you're deliberating all of this, it's best to avoid telling other mutual friends about the situation. One of the hardest things about discovering an affair can be the humiliation that many people feel when they find out they were the last ones to know. With this said, you must also think of your own mental wellbeing – this is likely to cause you stress and anxiety so it might be worth finding somebody safe to offload to. Just make sure it's a person who doesn't know your friend and be careful not to reveal any names.
The 10 most adulterous countries in the world

Show all 10
So you've considered all the different factors very carefully. Now what? I do think the best place to start, whether you decide to then spill the beans to your friend or not, is to talk to the person who has cheated, if you can. Don't threaten or emotionally blackmail them but instead point out you have your friend's interests at heart and have some concerns about what you've discovered. How you then deal with it will depend on their response.
When you speak to them, you could suggest that they end the affair as soon as possible rather than dragging it out. Or if they are in love with the person and want to be with them (some new relationships begin following affairs after all), then you might suggest they consider whether it's really fair to string their current partner along like this. Perhaps you then leave it up to them as to how to take things forward, knowing that you've intervened in the best interests of your friend but haven't interfered. But if they show no remorse or sign of ending the affair or the relationship, try and put yourself in your friend's shoes. Would they really rather stay with the person only to find out later down the line that their partner had been cheating for years? This discovery could perhaps hurt them more in the long run. In this situation, you may be better off stepping in and telling your friend the truth.
Ashley Madison: What we know so far
On the other side if it's the cheater you're closer to but you know their partner as well, then you may feel less of a need to tell their partner. You'll probably be on safer ground talking to your friend who's cheating and asking them why, giving them an outlet to discuss it and what they want to do next. It's good to be as supportive as possible but you may also want to suggest that the person affected speaks to somebody objective such as a counsellor.
If the affair happened a long time ago and you've only just found out about it, you may want to consider whether it's worth dragging up the past, particularly if you are sure the affair is over or that it was a one off occurrence.
And finally, a few words of optimism in case you do decide to tell your friend about the affair - at Relate we see many couples who are able to work through any issues after an affair and rebuild trust again. The experts also agree - in our recent study, 81% of relationship support practitioners said they thought a relationship could survive an affair. A question we perhaps need to be asking them next year however is 'can a friendship survive an affair?'
Clare Prendergast is a Relate counsellor and sex therapist. Relate provides impartial and non-judgmental support for people of all ages, at all stages of couple, family and social relationships.
Register for free to continue reading
Registration is a free and easy way to support our truly independent journalism
By registering, you will also enjoy limited access to Premium articles, exclusive newsletters, commenting, and virtual events with our leading journalists
Already have an account? sign in
Register for free to continue reading
Registration is a free and easy way to support our truly independent journalism
By registering, you will also enjoy limited access to Premium articles, exclusive newsletters, commenting, and virtual events with our leading journalists
Already have an account? sign in
Join our new commenting forum
Join thought-provoking conversations, follow other Independent readers and see their replies