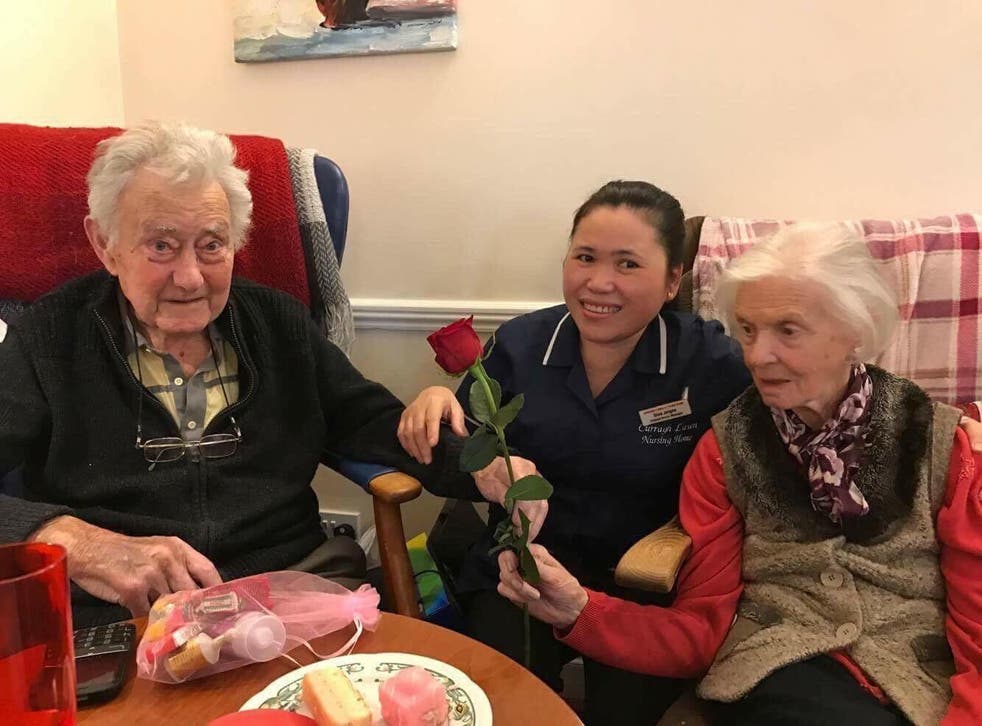 Elderly couple together for over 65 years die lying next to each other just hours apart
An elderly couple who first met as teenagers have passed away within hours of one another while lying next to each other.
Máire and Gerry Ryan were born just one day apart in 1924 in Clonmel, Ireland.
The couple have been an item ever since they met and fell in love at 17 years old while studying at the same school.
After nine years of dating, the couple tied the knot at the age of 26.
Gerry pursued a career in the armed forces, serving in the Defence Forces on the Curragh, Co Kildare, while Máire worked as a teacher, eventually becoming the deputy principal of the Holy Family Secondary School, Newbridge.
The couple had been married for more than 65 years when they both came to live at Curragh Lawn Nursing Home last year.
Máire's communication skills had declined, due to the fact that she was suffering from Alzheimer's disease.
However, Gerry was always able to communicate with his wife, providing her with unfaltering love and support.
"They were never apart for any length of time and had a wonderful relationship," Val Ryan, owner and director of nursing at Curragh Lawn Nursing Home told The Independent.
"Gerry told the staff working at Curragh Lawn Nursing Home that they had a relationship built on respect for each other.
"Gerry reminisced with Máire about their youth and wonderful life together."
Every afternoon, Gerry would recite poetry to his childhood sweetheart and serenade her with traditional Irish songs.
Last Sunday, Gerry sensed that Máire needed his comfort. He asked for the staff at the nursing home to bring their beds together so that they could hold hands.
The couple passed away the following day within hours of one another, remaining at each other's side as they had always been throughout their lives.
"We felt they would not be happy without each other," Ryan said.
"Although we were all heartbroken to say goodbye to them as they were such an inspirational couple we cannot be anything but happy that they are holding hands together once again."
"May they rest in peace."
Join our new commenting forum
Join thought-provoking conversations, follow other Independent readers and see their replies