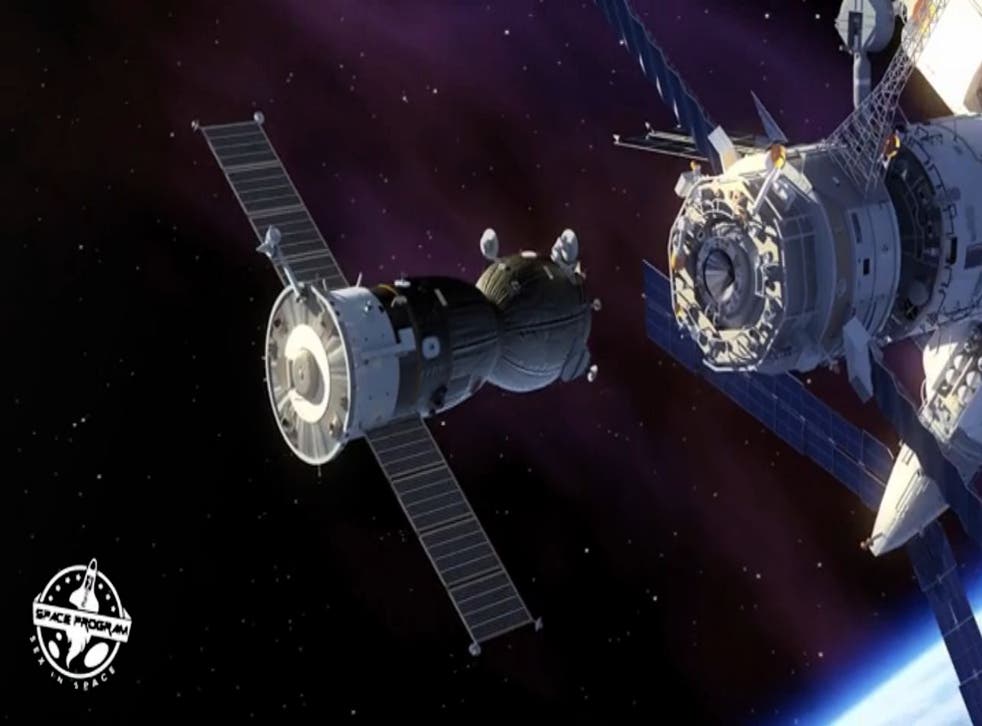 First sex in space: Pornhub is going to make a porn film in space
'Chronicling how a core component of human life operates while in orbit'
Christopher Hooton
Wednesday 10 June 2015 14:48 Comments
In one small thrust for man and one giant leap for mankind, two people are set to have sex in space for the first time in human history, but for porn not procreation - Pornhub is crowdfunding a space mission to shoot an adult film in low-Earth orbit.
The site hopes to launch the mission and shoot Sexplorations in 2016, covering the pre and post-production costs itself but seeking $3.4 million from IndieGogo crowdfunders.
It's a huge target, but there's every chance it will be reached, with Pornhub receiving over 16 billion visits a year and all of the money being returned to investors if the goal isn't achieved.
Man has (at least as far as we know) never had sex in space, with astronauts on the International Space Station presumably being too busy with more important research. It is however thought to be physically possible to have intercourse in micro-gravity, and procreation is key to any potential colonisation of satellites or other planets.
In 2006, a Sex in Space panel was held at the Space Frontier Foundation's annual conference, with speakers from Nasa exploring the "biological, emotional, and physical issues that will confront people moving [off Earth] into the space environment".
Pornhub claims to be attempting the mammoth mission purely for "the love of science and sex", and the mind boggles as to what kind of scenes will be achieved in zero G.
The site is offering a tiered reward system for funders, with those donating large amounts getting to map out entire scenes including the positions and script.
Porn actors Eva Lovia and Johnny Sins have been lined up to star in Sexplorations, and will receive "six months of rigorous training" prior to launch.
"There are many elements about life in space that need careful consideration and research…especially sex." the site said.
"As such, Pornhub is ... joining the ranks of Armstrong and Gagarin by pioneering a one of a kind mission to defy gravity, make history, and push the boundaries of intergalactic "Sexploration" by filming the first ever sextape in space.
"In doing so, we will not only be changing the face of the adult industry, we will also be chronicling how a core component of human life operates while in orbit."
With the cost of simple space missions dropping, the prospect of going to space is slowly becoming a reality for non-astronauts. There are numerous commercial space flight programs already in the testing stages, and PR stunts like this are only set to grow.
Where tech meets sex

Show all 6
Register for free to continue reading
Registration is a free and easy way to support our truly independent journalism
By registering, you will also enjoy limited access to Premium articles, exclusive newsletters, commenting, and virtual events with our leading journalists
Already have an account? sign in
Join our new commenting forum
Join thought-provoking conversations, follow other Independent readers and see their replies