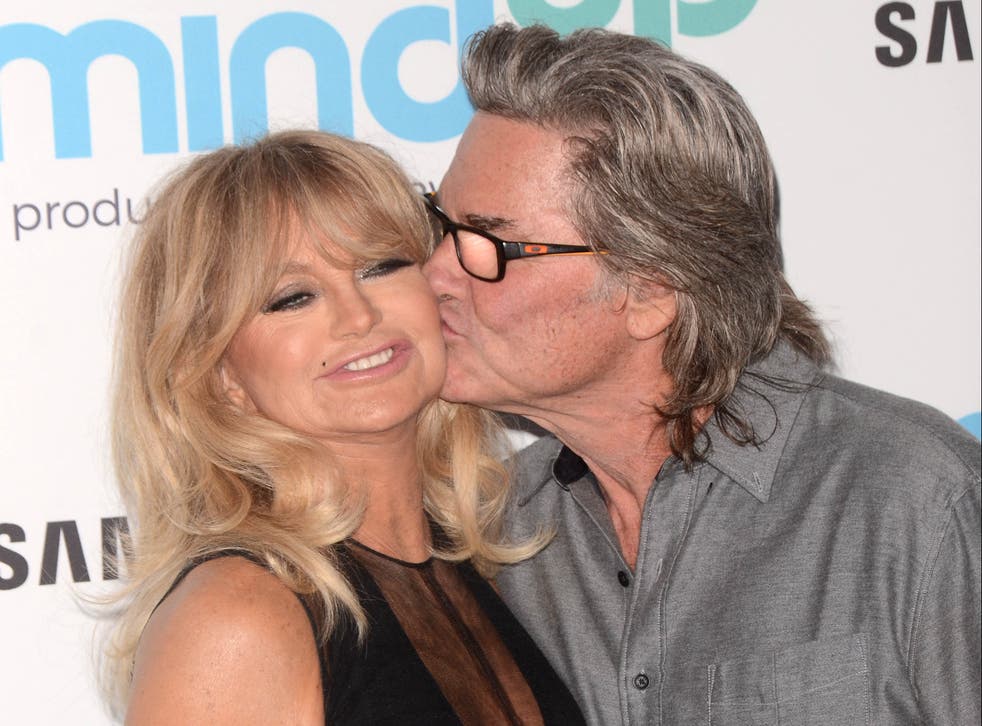 Goldie Hawn reveals secret to 38-year relationship with Kurt Russell
'Go to a hotel room. Make something happen that's unusual'
Leer en Español
Goldie Hawn has revealed the secret to a successful long-term relationship, after being with her partner, actor Kurt Russell, for over 38 years.
In an interview with the Christmas edition of the Radio Times, she says, "I think the one thing you have to remember is, 'do I want to be here?'
"If two people really want to be together, then there's something to cherish, so keep it fresh by surprising each other."
The 75-year-old star of Death Becomes Her also cites laughter as a key component of any long-lasting relationship.
"Make sure you go out, when you can," she said.
"Laugh a lot. Get away from the kids. Go and do something fun. Take a hike.
"Go to a hotel room. Make something happen that's unusual. To me, that will be the way to ignite new flames."
The couple, who met on a film set in 1966, eventually began dating in 1983 while shooting Swing Shift.
As well as having a son together, actor Wyatt Russell, the couple raised actors Kate and Oliver Hudson, Hawn's children from her marriage to Bill Hudson.
Kurt also has a son, Boston, from his previous marriage to Season Hubley.
According to the couple, Christmas is one of their favourite times of year to spend with family.
Kurt said: '[We] love spending time with them, it's my favourite thing to do.
"I'm really fortunate in that way. Every once in a while, Goldie and I look at each other and say, 'Well, we did pretty good here.'
"We're very proud of our kids because they're really nice people."
Despite being together for nearly four decades, Hawn said that the couple had no plans to exchange wedding vows.
"I like the idea of being Kurt's girlfriend, and vice versa. We're happy!", she said.
Appearing on the Loose Women panel show in 2016, Hawn said that she would have been "long divorced" if she had married.
"Marriage is an interesting, psychological thing," she said.
"If you need to feel bound to someone then it's important to be married."
Join our new commenting forum
Join thought-provoking conversations, follow other Independent readers and see their replies