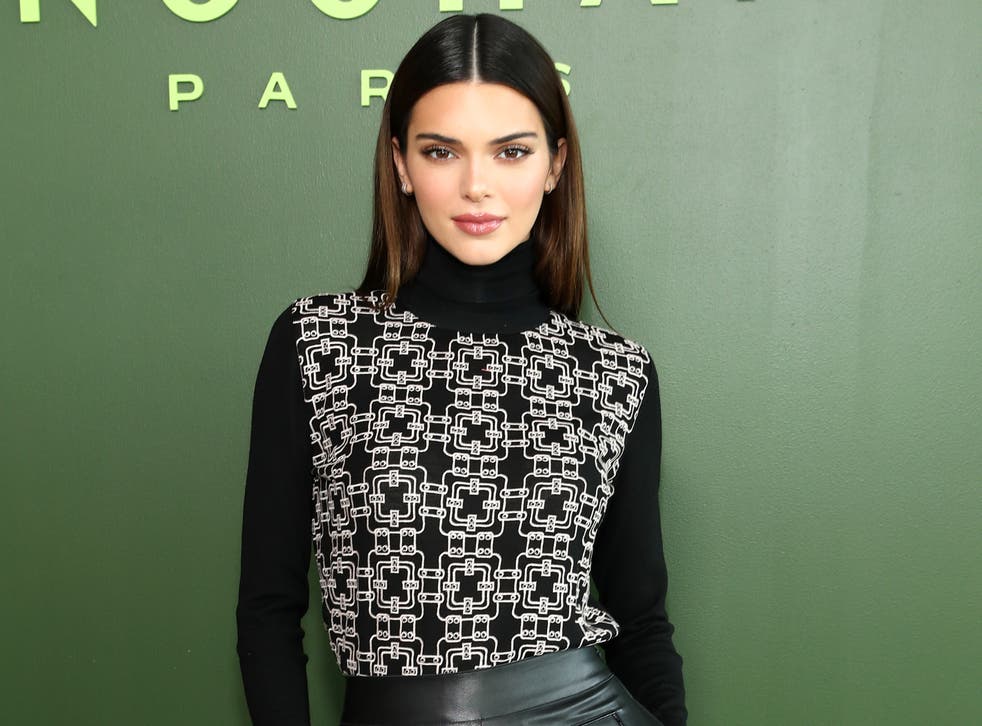 Kendall Jenner makes relationship with NBA player Devin Booker official
The reality star previously reportedly dated A$AP Rocky and Harry Styles
Leer en Español
Kendall Jenner has made her relationship with basketball player Devin Booker Instagram official.
The model shared a picture of the couple together on her Instagram story on Valentine's Day.
The pair were first linked in April last year, when TMZ reported that they took a road trip from Los Angeles, California, to Sedona, Arizona.
Since then, they have had some flirty moments on Instagram (with Booker sharing Jenner's bikini picture last month and simply writing "Whew").
Then on Valentine's Day, Jenner shared an image of her and Booker smiling and embracing in a kitchen on her Instagram story.
The star tagged her boyfriend in the post, and included a grey heart emoji.
Jenner's reported exes include A$AP Rocky and Harry Styles.
Last year, Kendall Jenner was praised for shutting down a sexist remark on Twitter after a troll suggested she was being "passed around" American basketball players.
The 25-year-old was photographed with Booker in April last year when they started seeing each other, and has been previously been linked to fellow US basketball players Ben Simmons and Kyle Kuzma.
Prompting one Twitter user to reply with a TikTok video of men throwing a young girl around to one another and catching her.
The caption read: "NBA players passing around Kendall Jenner".
One user replied to the vulgar remark by writing: "Maybe she passing them around".
Jenner then stepped in herself, tweeting in response: "They act like I'm not in full control of where I throw this c**ch".
Many Twitter users defended Jenner, calling the comments "sexist" and "hypocritical".  
Join our new commenting forum
Join thought-provoking conversations, follow other Independent readers and see their replies