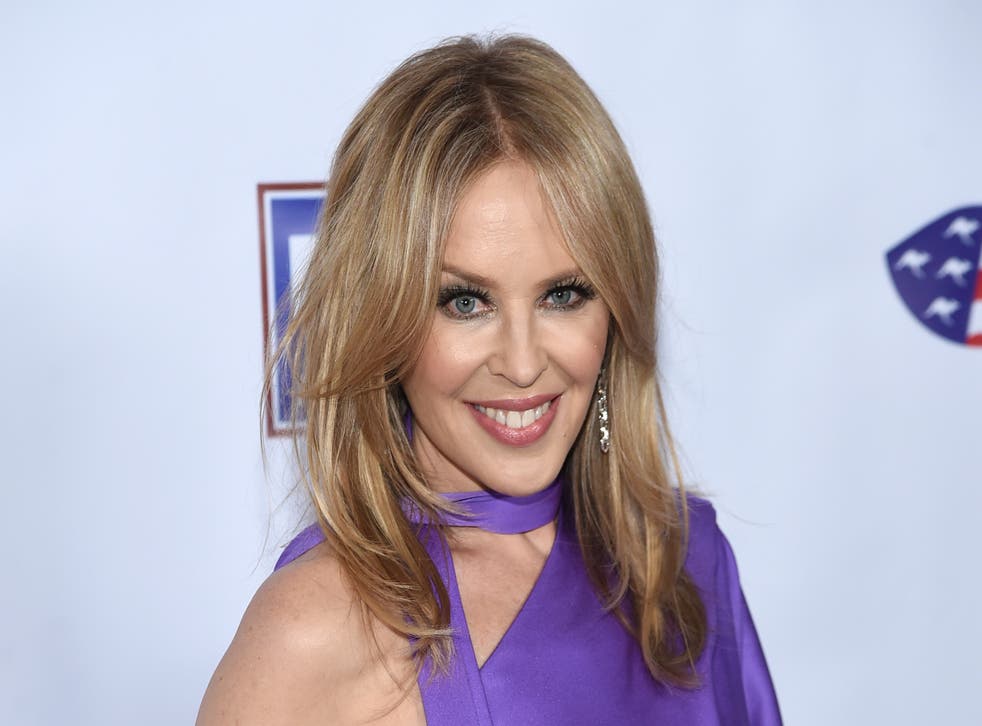 Kylie Minogue denies being engaged to boyfriend Paul Solomons: 'Rumours are getting out of hand!'
Singer insists she is very happy but not engaged
Kylie Minogue has responded to rumours that she is engaged to boyfriend Paul Solomons, confirming that the due are not, in fact, planning to tie the knot.
On Saturday, the Australian singer tweeted: "We ALL love LOVE but rumours are getting out of hand!
"Paul is [sparkling heart emoji]. We are [smiling face with hearts emoji] but not [ring emoji]. You are all [clapping hands emoji] and we [heart emoji] you."
Minogue's denial comes after the actor Billie Piper referred to Solomons, creative director at British GQ, as Minogue's "fiance" in a recent interview with ELLE.
In the publication, Piper recalls being "carried out" of a nightclub in Covent Garden by a man named Paul.
"I'd been carried out of the club by a man, apparently," she writes.
"A hero or a pest? I wondered. It's always hard to tell. (Later, I'd find out his name is Paul, like my dad. He's Welsh, works at GQ and will, in time, become a dear friend, a blinding success and Kylie Minogue's fiancé. Hero, not pest. Kylie knows.)"
The comment prompted rumours to swirl that Minogue and Solomons were engaged.
Shortly after, Solomons' stepmother, Gloria, told MailOnline that she was "thrilled" by reports of the couple's engagement.
"She's very nice I'm thrilled they're engaged," Gloria said of Minogue.
"It's very exciting. But, I'm sorry, I cannot tell you any more because I've been told not to. I respect my son and I respect Kylie too much to say any more."
The couple have been dating since early 2018.
Join our new commenting forum
Join thought-provoking conversations, follow other Independent readers and see their replies