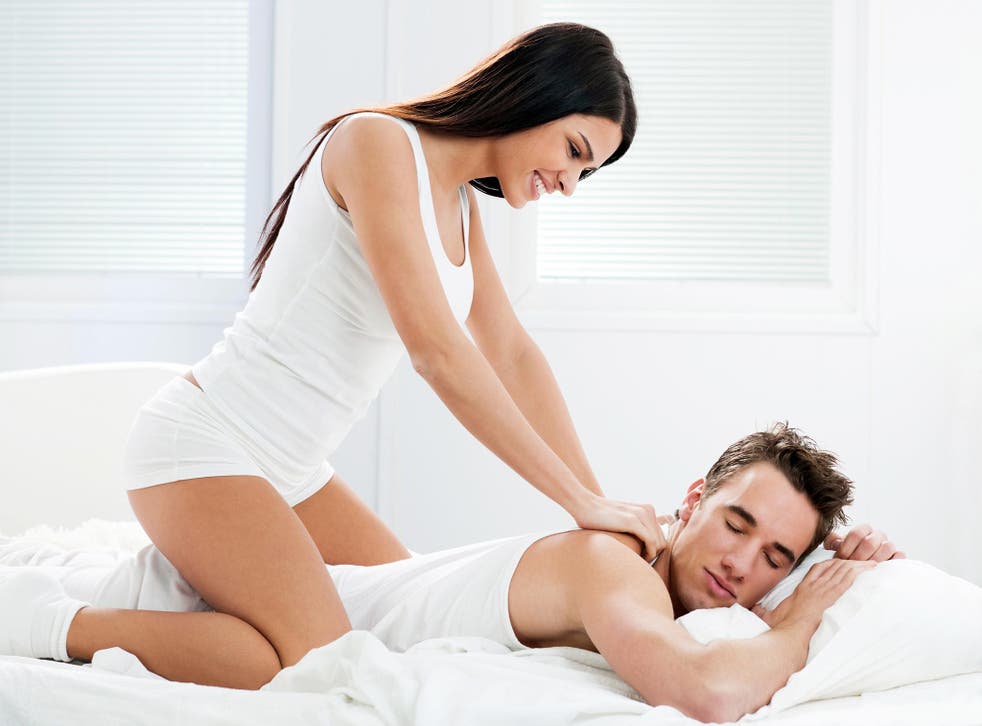 Couples can improve their wellbeing by giving each other a massage, research finds
The wellbeing of each partner was improved whether they were giving or receiving the massage
A massage is supposed to be a key to relaxing the mind and the body – and now psychologists believe it could be at the centre of your partner's wellbeing too.
New research by Sayuri Naruse and Dr Mark Moss from Northumbria University found that when people, who were novices when it came to massages, gave their partners one it improved their physical and emotional wellbeing.
The researchers, who are presenting their findings at the British Psychological Society's annual conference in Brighton on Thursday, studied 38 participants who all completed a three-week massage course. Their wellbeing was assessed via questionnaires before and after massage sessions with questions on the topics of physical and mental wellbeing, stress, coping and relationship satisfaction all being asked.
Love and sex news: in pictures

Show all 31
Couples' wellbeing, perceived stress and coping were all positively impacted by the massage course with no factors being significantly decreased when a follow-up questionnaire was completed three weeks later.
Perhaps surprisingly, the satisfaction levels were the same whether the partner was giving or receiving the massage with 91 per cent of the couples studied saying they would recommend mutual massages to their friends.
"The benefits of receiving a massage from a professional are well documented," lead researcher Mr Naruse said. "But this research shows how a similar outcome can be obtained by couples with little prior training and experience of the activity."
The BPS said that as past research has found couples tend to deal with stress as a combined force, giving each other a massage may also help relationship stability.
Join our new commenting forum
Join thought-provoking conversations, follow other Independent readers and see their replies