MILLENNIAL LOVE IN THE TIME OF CORONA
'Lockdown forces you to rethink the decisions you've made': Why people are getting in touch with their exes in quarantine
As the UK enters its 10th week in lockdown, Olivia Petter examines why the pandemic has prompted so many people to contact former flames
Friday 19 June 2020 07:55 Comments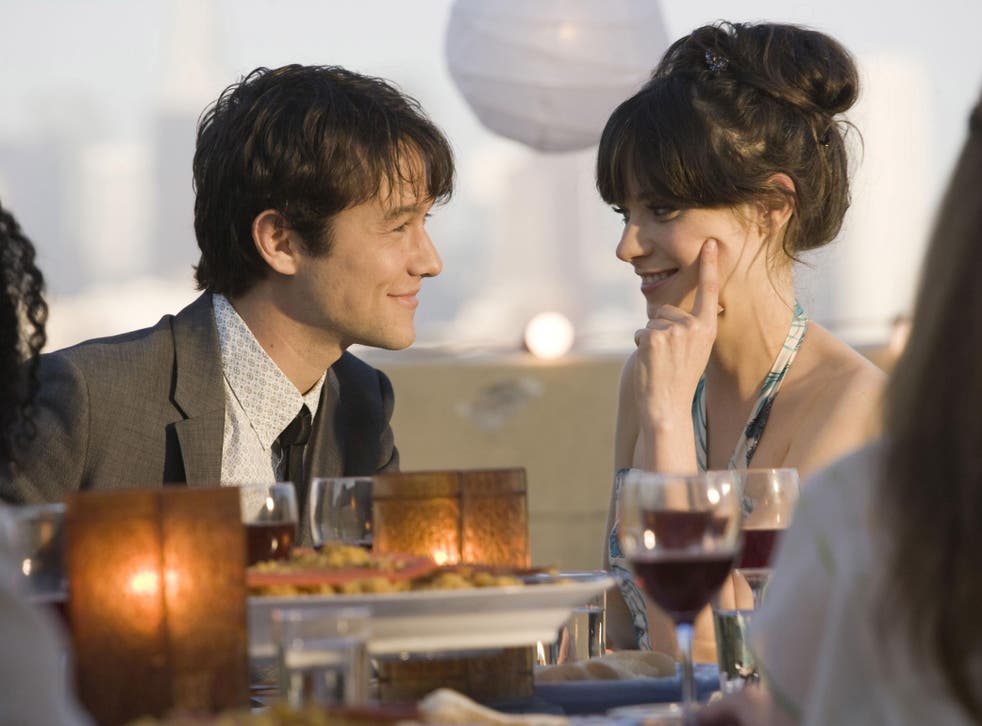 Mike*, 25, hadn't spoken to his ex-girlfriend for nine months. It was a messy breakup; he made some mistakes, so did she. When they finally called it quits, Mike was relieved. Then lockdown happened. "I got back in touch with her a few weeks in," he says. "I have no idea whether or not we'll get back together, but we've started talking again and it's been really comforting, particularly now when everything feels so strange and unfamiliar."
It's not unusual for exes to get back in touch with one another after a breakup, but in lockdown, it seems to be happening more than ever before. According to a survey of 2,000 single people conducted by dating website eHarmony, one in five have either got in touch with a former flame in lockdown or plan to do so. More than one quarter of them (27 per cent) said this was due to a lack of new dating options while others cited loneliness (26 per cent) and boredom (24 per cent). Meanwhile, 22 per cent said that being in isolation has simply given them time to reflect on past relationships and, in some cases, reconsider why they ended. That's what happened to Mike. "I think lockdown forces you to rethink the decisions you've made, particularly major ones that concern your love life."
Alex*, 27, has been fighting the urge to get back in touch with her ex-boyfriend since lockdown began – and they broke up two years ago. "I had to sit myself down and write all the reasons why we broke up so I'd stop romanticising the relationship," she says. Her compulsion was partly fuelled by having more time to think, but the catalyst was watching BBC Three's Normal People, the wildly successful adaptation of Sally Rooney's bestselling novel that revolves around an intoxicating on-off relationship.
"I found myself looking at those characters and wondering if every problem with my ex was just a gross misunderstanding. I had to give myself a slap and be like, 'Go and read your thought journal'." Sally, 24*, was in a similar position, having broken up with her boyfriend 18 months ago. Like Alex, she has resisted the urge to get in touch with him. But it's been difficult. "My irrational brain keeps telling me I messed up by breaking up with him. I've just tried to work it all out by writing down everything I'm feeling."
The UK has been in lockdown for nearly 10 weeks. And while those in relationships are facing issues of their own – either because they're spending too much time with their partner or not enough if they don't live together – single people have been left somewhat in the lurch. The dating landscape is undergoing seismic changes; you can still go on dates but instead of wasting an afternoon away in a pub, you'll have to whittle over wine on Zoom. You can't hold hands in the cinema, but you could imagine doing it in your living room if you sync up your Netflix accounts.
If you live in England, you could even go on a social distancing date. But none of this is comparable to real-life dating; the kind that allows you to feel flutters when you accidentally brush someone's arm, or, who knows, maybe even kiss someone. All things considered, it's only natural that you might start to look back on the last time you were in love.
"It's quite a human response to want the things that we don't have," explains Kate Moyle, psychosexual and relationship therapist. "During lockdown this is more likely because we may feel lonely, particularly if we are single or living alone, and if we start to focus on past relationships, we might start to miss the good parts or convince ourselves that having somebody is better than nobody."
These kinds of feelings can also leave you fetishising toxic relationships. Like Alex said, she had to remind herself of all the reasons why she and her ex didn't work out in order to stop herself from getting back in touch with him. But of course, that is easier said than done. Particularly considering how uncertain everything feels right now. "We have no idea when things will end of change and that's a challenging place to be psychologically and emotionally for many of us," adds Moyle. "Many single people might also feel nervous about virtual or online dating, so going back to someone familiar can seem more tempting, even if the relationship didn't work."
This is not necessarily limited to people who are single, either. Dr Elle Boag, social psychologist at Birmingham City University, explains that being in lockdown with a partner who you don't usually live with can bring to light numerous frustrations and anxieties about the relationship that leave you thinking about exes. "Spending so much time together can lead you to scrutinise your partner's 'annoying' traits and compare them to past partners who might not have had such traits," she says. But even this is fuelled by a false idealisation of your former relationships, whose even more annoying traits you might've forgotten. "There is a reason that you aren't still together," Dr Boag adds.
Another crucial aspect of the pandemic is the threat it poses to our health. This is important, says Dr Boag, because it forces people to experience high levels of mortality salience. In other words, the coronavirus outbreak, which has so far claimed the lives of 333,000 people worldwide, has made us all hyper-aware of our own mortality. "In turn, this fear can lead people to seek contact with those that have, in the past, been close to them, especially when the memories of those people are from a more carefree time in their lives."
To those considering getting back in touch with an ex, you need to work out what is motivating you. Is it simply that you miss having human contact? Or do you genuinely believe that you made a mistake by ending that relationship?
Normal People first trailer
"Obviously some exes do get back together, and if you really want to give that a chance then reconnecting may pay off," says Moyle. "But if you want to get back in touch just to fill a space for something that's missing, there could be a healthier way of working with that feeling which isn't just a short term fix." It's also important to remember that, depending on how long ago you broke up, both of you might have developed as people since you were together. It might not be possible to recapture what you had before.
"You have both had new experiences that do not involve each other, and those experiences will have changed you in some way," explains Dr Boag. That's not to say getting back in touch with an ex is always a bad idea. "You might be able to just share past memories and offer support at a level that's not possible with an acquaintance or a stranger. You never know what may happen in the long term, it might be the rekindling of a wonderful love, or it might take only a few weeks for you to remember why you are not in a relationship with this person anymore."
In short: if you're going to message an ex, temper your expectations. Because, as Dr Boag says, even if it doesn't result in a flourishing love story akin to Connell and Marianne's in Normal People, the least it could do is offer some closure and give you the confidence to know that your ex is an ex for a reason.
Register for free to continue reading
Registration is a free and easy way to support our truly independent journalism
By registering, you will also enjoy limited access to Premium articles, exclusive newsletters, commenting, and virtual events with our leading journalists
Already have an account? sign in
Join our new commenting forum
Join thought-provoking conversations, follow other Independent readers and see their replies