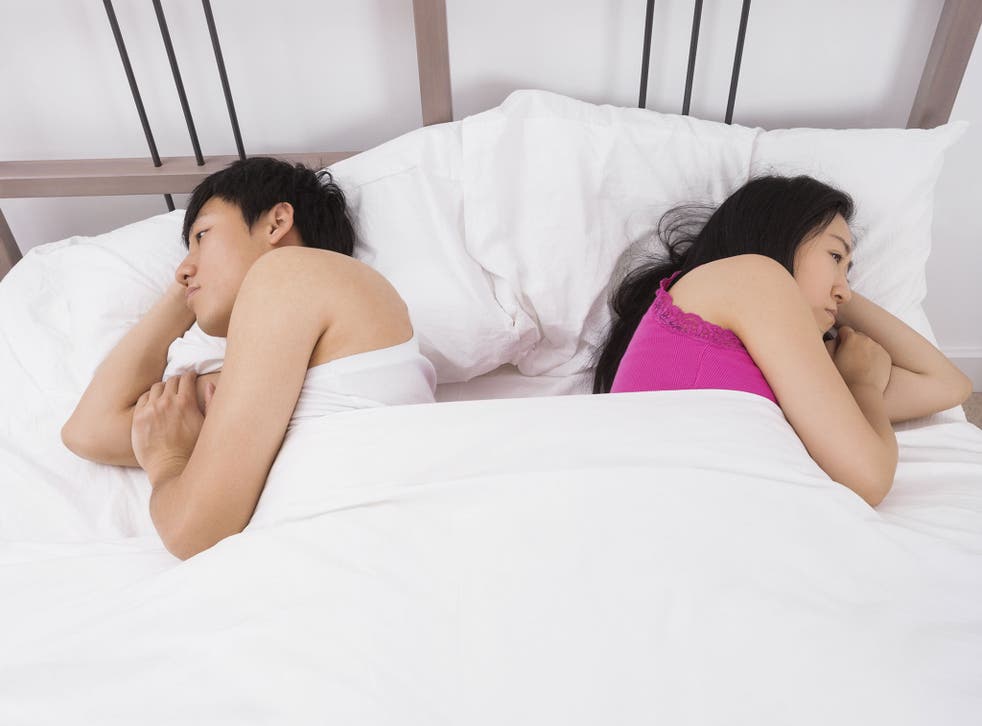 More sex might not make you happier, study says
Couples who were told to double the amount of sex they were having each week actually found it made them a bit sadder
It may be a common belief that having more sex will make you happier but according to a new study, the opposite could be true.
Couples were asked to double the amount of sex they had each week over a three month period by researchers at the Carnegie Mellon University, who compared them to couples who had their normal amount of sex.
Their findings, published in the Journal of Economic Behavior, went against advice given by the average self-help book – having more sex doesn't automatically make a person happier.
Instead, couples who were instructed to have more sex reported a decrease in happiness levels. In fact, they found themselves wanting sex less and not enjoying it as much. Doing it because they felt they had to, ruined the enjoyment.
For the study, a group of 128 married couples aged between 35 and 65 were randomly assigned to the two groups. All had to answer questions at the start to get an idea of their sex life, daily to measure happiness and at the end to see whether their baseline levels changed.
Lead investigator for the study George Loewenstein admitted that if they were to do the study again they'd do it differently so that couples felt less forced to have sex.
"Perhaps couples changed the story they told themselves about why they were having sex, from an activity voluntarily engaged in to one that was part of a research study," said Mr Loewenstein.
Next time, he said, "we would try to encourage subjects into initiating more sex in ways that put them in a sexy frame of mind, perhaps with babysitting, hotel rooms or Egyptian sheets, rather than directing them to do so."
Tamar Krishnamurti helped design the study and said he believes its finding could help people improve their sex lives.
"Instead of focusing on increasing sexual frequency to the levels they experienced at the beginning of a relationship, couples may want to work on creating an environment that sparks their desire and makes the sex that they do have even more fun," said Ms Krishnamurti.
Join our new commenting forum
Join thought-provoking conversations, follow other Independent readers and see their replies