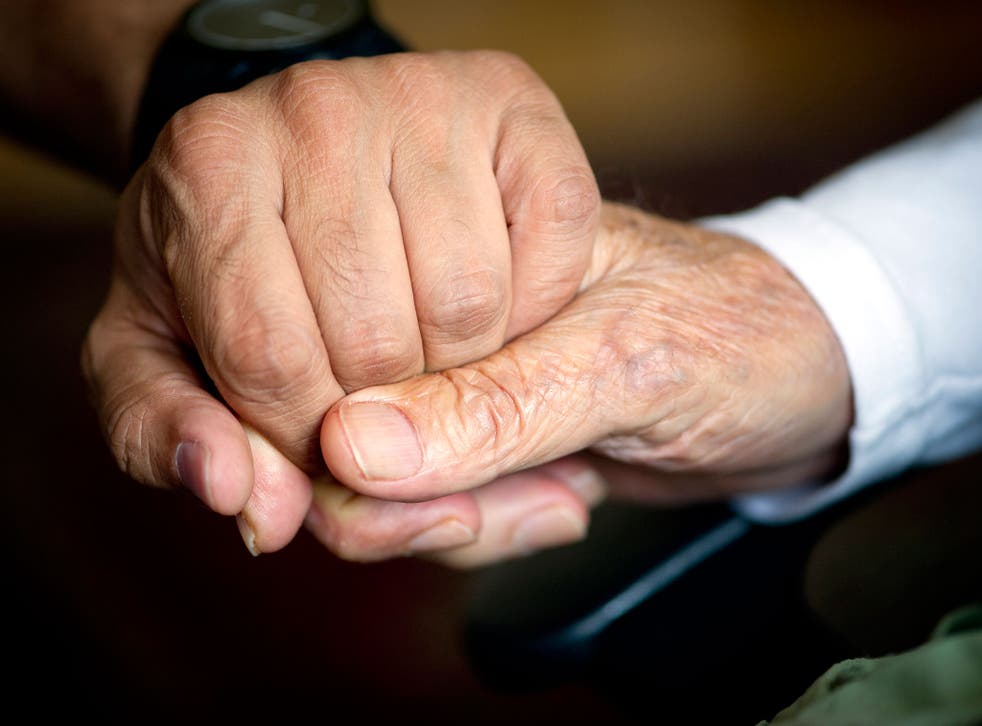 More than a quarter of men over the age of 85 'had sex in the last year'
Among the over 85s, around 25 per cent of men said they had sex in the past year compared to 10 per cent of women
Chris Green
Monday 15 February 2016 16:27 Comments
More than a quarter of men over the age of 85 had sex in the last year, according to a new analysis which sheds light on the intimate lives of pensioners – and also shows that while women might live longer, they have trouble finding love as they get older because they increasingly outnumber men.
Men appear to have higher sex drives than women in their later years, with more than 30 per cent of 76 to 80-year-olds thinking about sex at least once a week compared to only 7 per cent of women, the research by the International Longevity Centre (ILC) think-tank found.
Using the latest available data from the English Longitudinal Study of Ageing, the analysis showed that among the over 65s, around 60 per cent of men and 37 per cent of women engaged in sexual activity in the past year. Among the over 85s, around 25 per cent of men said they had sex in the past year compared to 10 per cent of women.
"Romantic relationships are a fundamental part of people's life – not just at a young age, but throughout the life course. And yet sexuality among older people is understudied at best, and neglected at worst," said ILC research fellow Cesira Urzì Brancati in a blog about the findings.
The research also revealed a "profound gender gap" when it came to the likelihood of men and women finding love later in life, due to the fact that nearly two thirds of divorcees and three quarters of widowers aged over 50 are women – leaving them with far fewer men to choose from.
"In general, finding a new partner appears to be harder for women than men at any age, but it is next to impossible for women past the age of 75," Ms Brancati wrote. "The likelihood of starting a new relationship is even lower for widows and widowers, and it drastically drops with age, even after taking into account any potential health factors."
With an ageing population and both men and women living longer, the ILC said policymakers would be wise to consider raising awareness about later-life relationships and setting up elderly dating initiatives. Helping couples to find each other when they are older would also reduce the impact of loneliness, which can have severe health implications.
"While only a tiny proportion of unmarried older people begins a new relationship after divorce or widowhood, at least half of all older people still think about sexual activity on a regular basis," said Ms Brancati. "This suggests that older people would benefit from increased opportunities to date and find love in later life."
Register for free to continue reading
Registration is a free and easy way to support our truly independent journalism
By registering, you will also enjoy limited access to Premium articles, exclusive newsletters, commenting, and virtual events with our leading journalists
Already have an account? sign in
Join our new commenting forum
Join thought-provoking conversations, follow other Independent readers and see their replies