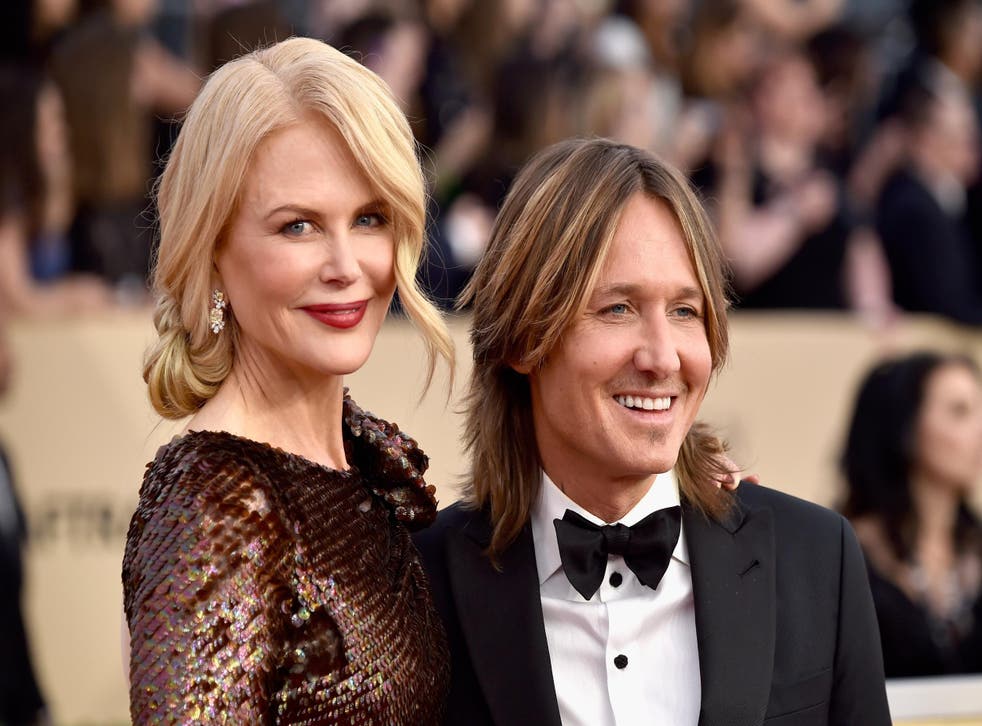 Nicole Kidman reveals the secret to her happy marriage with Keith Urban
The actor and the singer have been married since 2006
Sabrina Barr
Thursday 25 October 2018 12:07 Comments
Hollywood actor Nicole Kidman has revealed her secret to a happy marriage, having been married to country singer Keith Urban for more than a decade.
The couple share several homes together, including properties in New York, Nashville, Beverly Hills and Sydney.
Maintaining a healthy relationship in the high-pressured sphere of showbiz can be demanding, something that Kidman addressed while attending the launch of a new Omega Constellation watch in Shanghai.
According to the Big Little Lies star, one of the key aspects of a happy marriage is setting boundaries within the home.
"Obviously I work hard, but when I'm off, I'm off," she said at the event, according to Harper's Bazaar.
"Keith and I are very good at immediately clicking off because we have a really good life in Nashville that's very simple, quiet and nourishing because we've made it like that."
She explained that they both make a big effort to ensure they don't let their careers take over their home life.
"We're pretty strict with the boundaries on what we allow in terms of work into our home," she said.
"I used to have an office in my house and I just got rid of it – it's the best thing I've ever done. I finally went, 'This is not a good thing.'"
In addition to leaving the pressures of work at the front door, Kidman and Urban also avoid using technology before settling down for the night.
"We don't have a TV in our bedroom, we're that couple," she said.
"I highly recommend that. And no computers in bed."
According to a recent study conducted by global tech solutions company Asurion, people in relationships are nearly twice as likely to use their phones before bed than they are to have sex.
Earlier this month, Kidman claimed that being married to Tom Cruise from 1990 until 2001 provided her with "protection" from sexual abuse in Hollywood.
Support free-thinking journalism and attend Independent events
In an essay published for New York Magazine's women and power series, the actor explained how Cruise's influence in the film industry made her feel "cocooned".
"I got married very young, but it definitely wasn't power for me – it was protection," she wrote.
"I married for love, but being married to an extremely powerful man kept me from being sexually harassed."
Register for free to continue reading
Registration is a free and easy way to support our truly independent journalism
By registering, you will also enjoy limited access to Premium articles, exclusive newsletters, commenting, and virtual events with our leading journalists
Already have an account? sign in
Join our new commenting forum
Join thought-provoking conversations, follow other Independent readers and see their replies