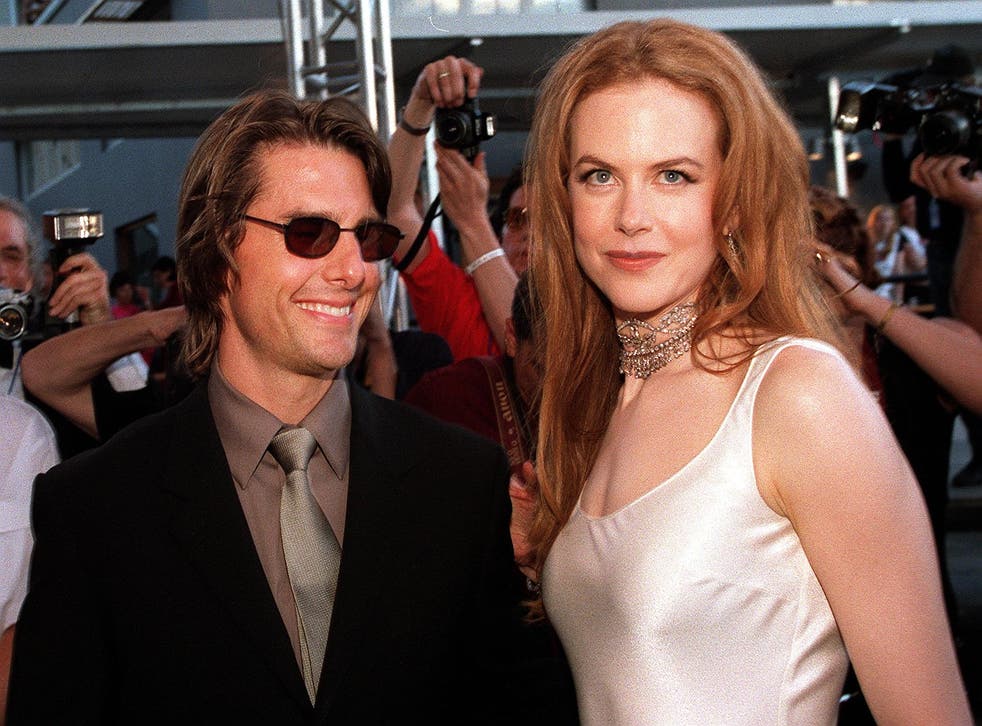 Nicole Kidman says marriage to Tom Cruise protected her from sexual harassment
'I got married very young, but it definitely wasn't power for me - it was protection'
Nicole Kidman has claimed that being married to Tom Cruise provided her with "protection" from sexual abuse in Hollywood.
Kidman and Cruise were married on Christmas Eve in 1990 after meeting on the set of action film Days of Thunder in 1989.
The pair were married for over 10 years and adopted two children: Isabella Jane, who was born in 1992, and Connor Antony, who was born in 1995.
Kidman has previously been disinclined to discuss her relationship with Cruise since he filed for divorce from her in 2001.
However, she has now spoken openly about how being married to the Mission Impossible actor provided her with a sense of security as a young woman in Hollywood.
"Being married to Tom Cruise at 22 is something I'm always reluctant to talk about, because I'm married now to the man who is my great love [Keith Urban], and it almost feels disrespectful," she writes in an essay for New York Magazine's women and power series.
"That said, I got married very young, but it definitely wasn't power for me - it was protection.
"I married for love, but being married to an extremely powerful man kept me from being sexually harassed.
"I would work, but I was still very much cocooned."
While they were married, Kidman and Cruise starred in two more films together: Far and Away in 1992 and Eyes Wide Shut in 1999.
Having married Cruise at such a young age, Kidman felt as though she had to "grow up" when they divorced more than a decade later.
Despite the protection that she felt her ex-husband was able to provide her with in the early stages of her career, Kidman explains that she's still experienced sexual harassment throughout her life.
"Of course I've had #MeToo moments - since I was little!" she writes.
"But do I want to expose them in an article? No. Do they come out in my work? Absolutely.
Support free-thinking journalism and attend Independent events
"I'm open and raw. I want to have my well of experience and emotion tapped into, used - and I'm not just talking about sexual harassment. I'm talking about loss, death, the full array of life."
Last year, Kidman penned a powerful essay about domestic violence, which was published in Porter's "Incredible Women" issue.
The actor plays Celeste Wright in HBO's Big Little Lies, a woman who experiences domestic violence at the hands of her husband.
Join our new commenting forum
Join thought-provoking conversations, follow other Independent readers and see their replies