The Independent's journalism is supported by our readers. When you purchase through links on our site, we may earn commission.
Olivia Rodrigo admits to dating people 'she shouldn't have' after album success
Singer reveals her approach to relationships is relatively 'tame'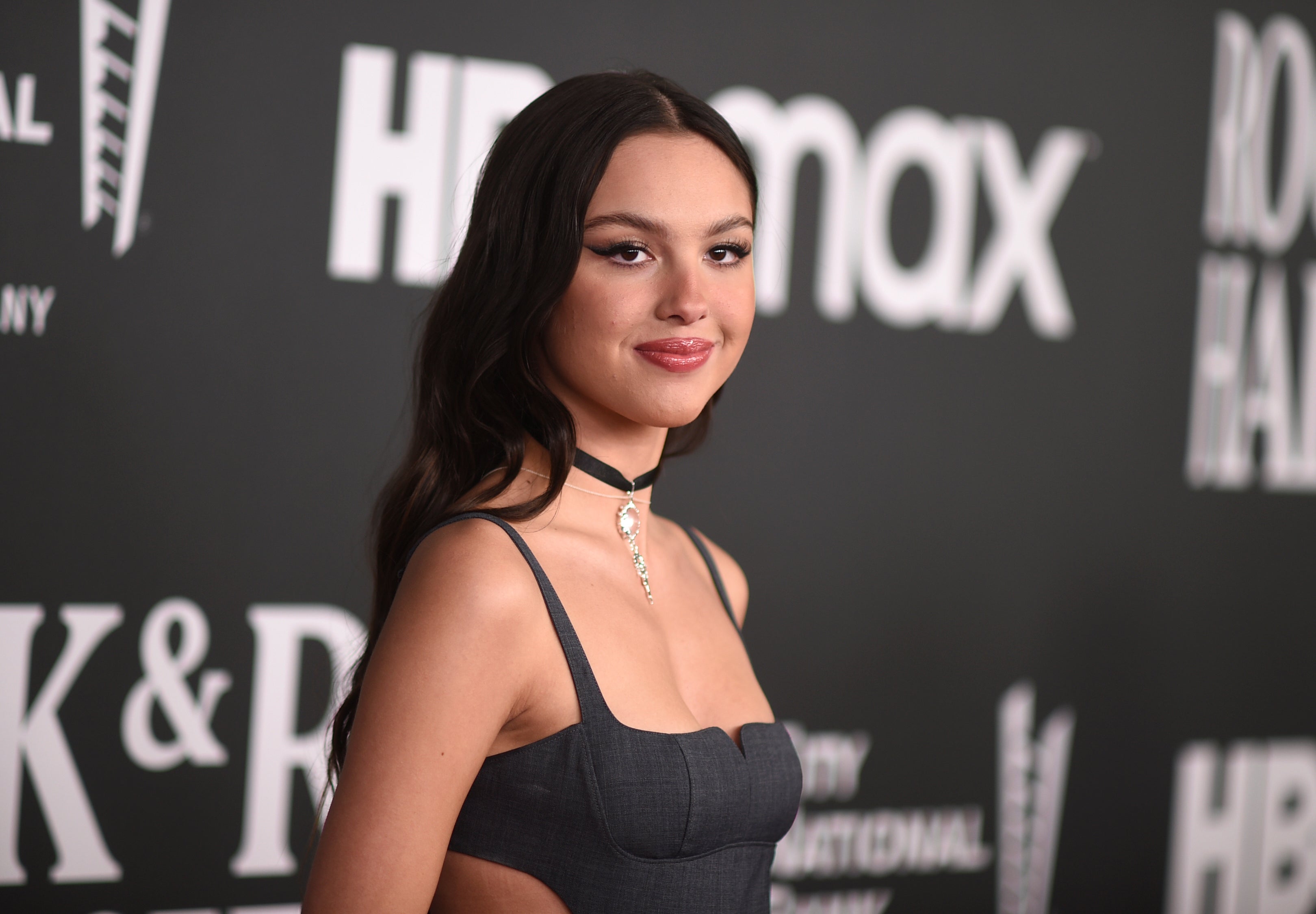 Olivia Rodrigo recently admitted that she dated people "she shouldn't have" after the blockbuster success of her debut album, Sour.
In an interview with the New York Times, the pop-rock star, 20, spoke about how her romantic relationships have inspired her second studio album, Guts, which is due to be released on 8 September. Rodrigo explained that the success of her first album led her to feel as though there was pressure to meet certain expectations.
"I had such a desire to live and experience things and make mistakes and grow after Sour came out, I kind of felt this pressure to be this girl that I thought everyone expected me to be,"  the "Vampire" singer recalled. "And I think because of that pressure, maybe I did things that maybe I shouldn't have - dated people that I shouldn't have."
While Rodrigo described her approach to relationships as relatively "tame", she said that her experiences in dating were reflected in the lyrics and themes of Guts.
Ever since Rodrigo's star power skyrocketed, much attention has been focused on her love life. Paparazzi has followed the former Disney Channel star and previously caught her with two rumoured boyfriends: film and television producer Adam Faze, whom she dated for seven months in 2023, and DJ Zach Bia, 27, whom she dated for six months in 2022.
Rodrigo and Faze first went public at a Space Jam 2 premiere in summer 2021, but reportedly called things off by early 2022. Meanwhile, Rodrigo began dating Bia after the 2022 Super Bowl in February and ended things by the summer of that year, according to People.
In June, Rodrigo released her first single off Guts, titled "Vampire", which explored the rage and raw emotion she felt after someone she dated allegedly used and exploited her for her fame. Initially, the "bad idea right?" singer was worried she'd come across as "self-indulgent" if she wrote about her experience with fame in her music. Rodrigo explained: "I've always tried to write about the emotions rather than this weird environment that I'm in."
For Rodrigo, songwriting is a way she can "distill all of [her] emotions into their simplest, purest, most effective form," she said. However, she became aware that adding fame as a theme could be alienating to some audiences. In an appearance on Audacy's The Julia Show, she said many people told her including the lyric "fame f***er" in "Vampire" would "isolate" her from her audience and would make her seem unrelatable.
While she understood where they were coming from, Rodrigo also wanted to be true to her experience and believed the lyrics would still speak to listeners, famous or not.
"I think the song isn't about fame f***ing or whatever, I think it's more about someone being manipulative and sucking you dry, using you for all your worth," she defended. "I think that that's a universal theme, and I also think fame is more easily accessible now than it has ever been. It's not just people in LA and Hollywood that have to deal with that."
Join our commenting forum
Join thought-provoking conversations, follow other Independent readers and see their replies