Over a third of Britons don't think 'sexting' someone else is cheating
Researchers find 35 per cent of adults think sending sexual texts and images to another person is acceptable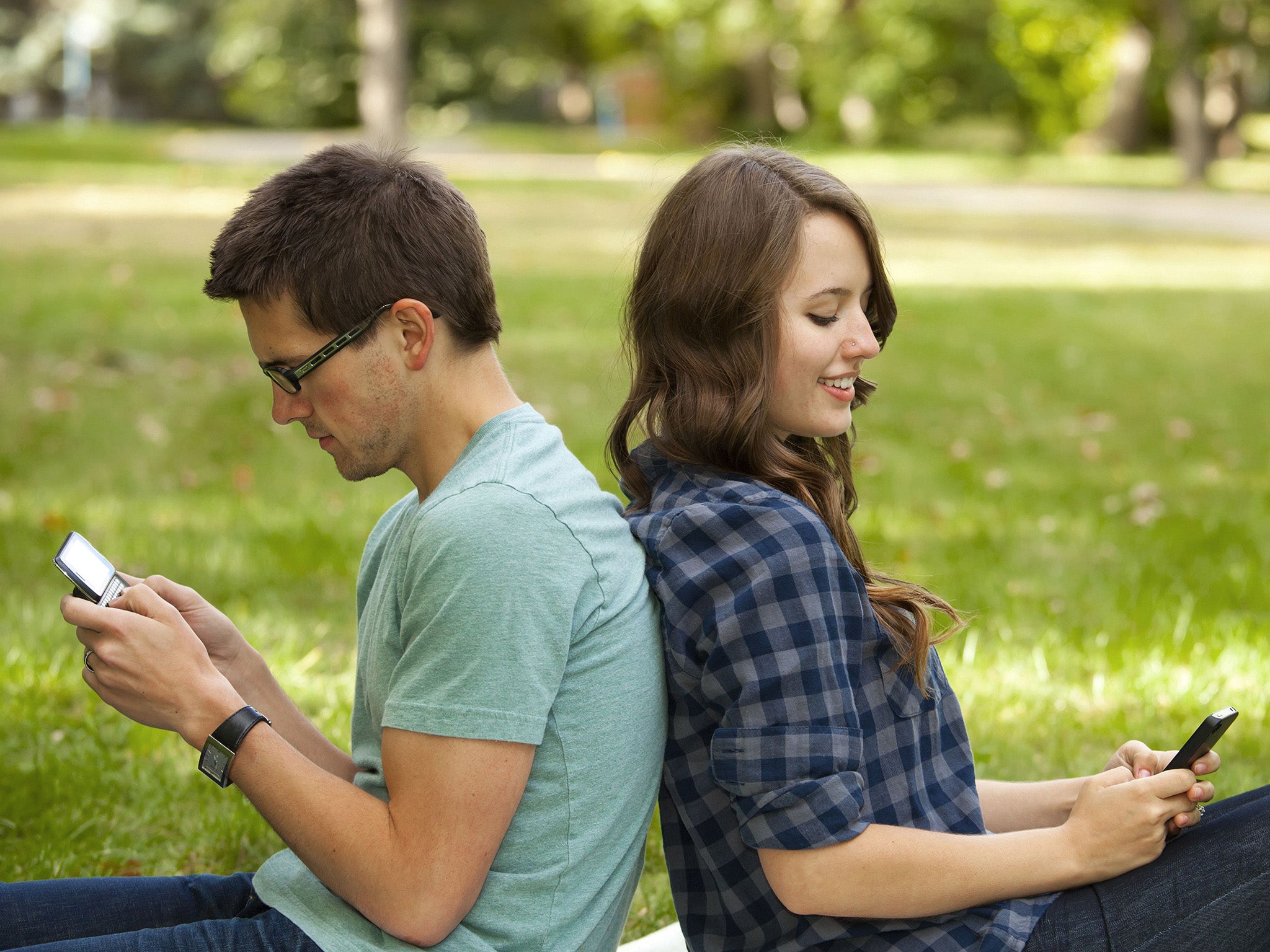 More than a third of British adults do not consider "sexting" someone other than their partner to be cheating, a survey has revealed.
Researchers found 35 per cent of the 2,150 men and women surveyed in an online poll did not consider sending sexual messages and images to another person to be adultery.
One in 10 people said they considered "sexting" to be generally "just a bit of fun", while 62 per cent said they considered sending photographs to be less acceptable than sending texts.
Around eight per cent of people admitted they had "sexted" a third party in the last year and a third of them said it had led to more compromising situations, like meeting up and having sex behind their partner's back.
The study, commissioned by lawyer firm Slater & Gordon, also showed the difference between the way men and women view the subject.
While just under half of women - 49 per cent - considered it cheating, only 34 per cent of men feel the same.
Rupi Rai, a family solicitor at the firm, said more and more clients were coming to them to cite "sexting" as grounds for divorce.
According to UK law, adultery is defined as when someone has extra-marital sex with someone of the opposition sex during the course of a marriage.
Love and sex news: in pictures
Show all 31
Ms Rai said: "With more people having access to social media and advances in technology, we have seen a rise in number of clients coming to us who think their partner has crossed the line and committed adultery, but not in the traditional sense.
"What some might consider a harmless bit of fun – like sending flirty messages or explicit pictures, others consider to be detrimental to their relationship and cause as much hurt and upset as physically cheating. The research is real warning to couples about being careful not to cross that line."
But despite this most men said they would not leave their partner if they found out they had sent "sexts" to another person.
Just six per cent of men would consider leaving their partners over "sexts" - while 13 per cent had done it themselves.
Join our commenting forum
Join thought-provoking conversations, follow other Independent readers and see their replies