How much porn stars really get paid, according to leading agent for adult actors
'I don't think that adult stars make as much money as the general public perceives them to make,' says Derek Hay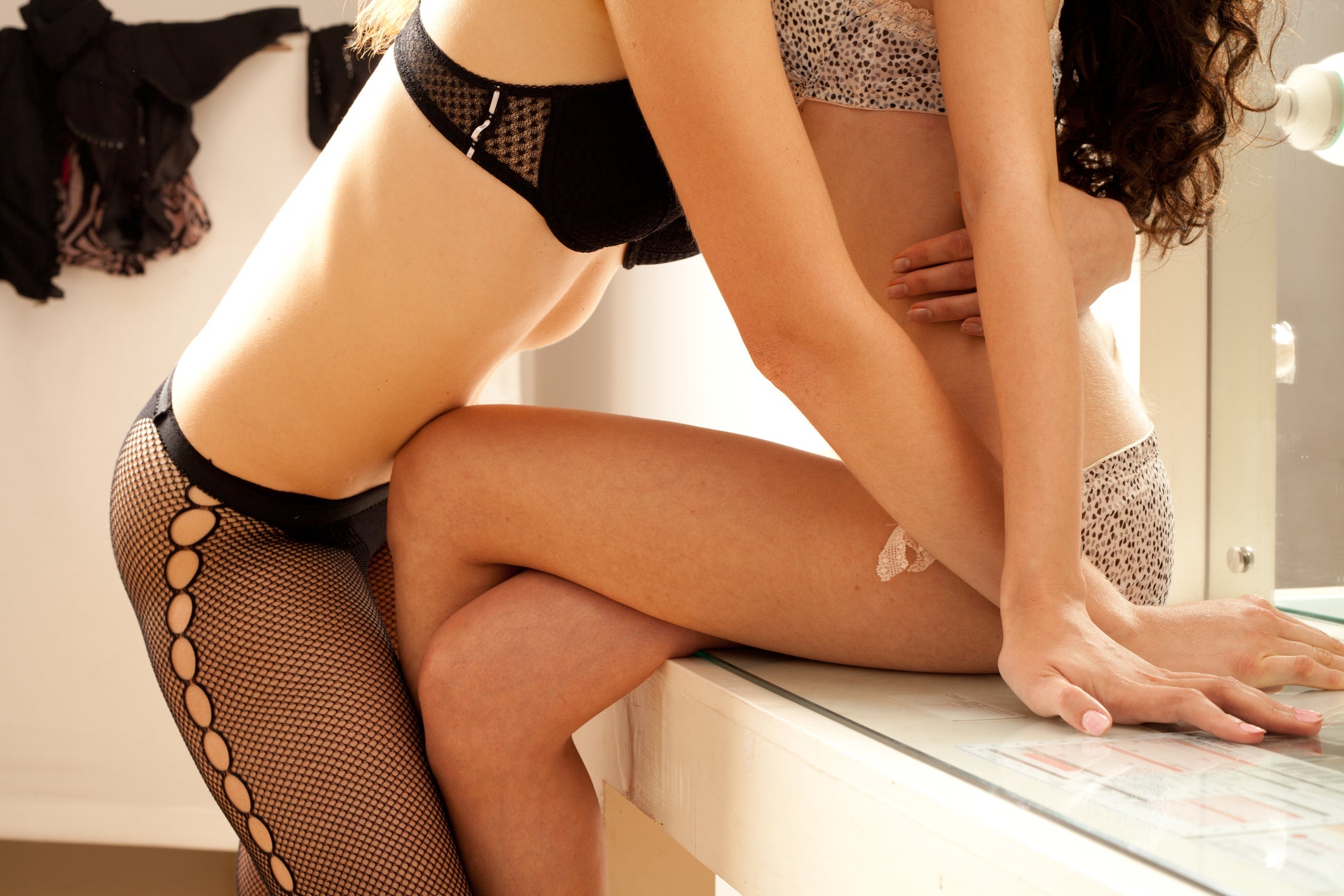 To those outside the adult industry, it can often seem like a mystery completely alien to most people's day to day lives.
While consumers of porn enjoy watching it, they rarely consider the actresses and actors at the heart of the films. But why do people become porn performers? How much do they get paid and does this depend on what they do?
The Independent spoke to Derek Hay - the founder of LA Direct Models which represents many of the top adult performers - via Skype from his offices in Las Vegas, Nevada. Hay, who is British-born, co-founded the company in 2000 after performing as an adult actor himself.
Students watch porn together at Bristol Uni
Overseeing and managing the pay of his clients is part of his job. The pay for adult performers is not set in stone, and usually vastly depends on what they are willing to do. As standard, a female performer in a scene with an male performer could expect to earn around $1,000 (£800), a scene with another woman would see them earn around $700-800 (£550). The rates could go up or down by 10 to 20 per cent depending on who the performer is, their agent and other factors.
However, for some scenes this pay cheque can increase significantly, more so if it involves a sexual act the performer has not done before as the studio will raise their pay in order to incentivise the actress.
"For the right girl, for whatever reason which could vary, to do acts like their first anal scene, first interracial scene, first scene with three, four or five guys, those scenes could pay premium rates. A company's studios would offer a particular girl a much higher rate to induce her to accept the offer to shoot that kind of scene. That's always been the case, but in the past few years a number of different studios have put a lot of prominence on those kind of scenes and the rates offered to models to do that have increased markedly."
And what is premium rate? According to Hay, a model could be offered anywhere from $2,000 to $6,000 for a first anal sex scene, for example. "I have seen figures higher than that but they are not common," he says.
The fact that an adult actress could be paid more to do her first scene with a black performer is something that stands out and seems remarkably offensive to someone not in the business. When pressed about this, Hay insisted there is "no race element" to the higher pay being offered.
"Interracial is no big deal… it is another one of those things. A girl might say 'I'm not comfortable to do that' and later in her career may say she is. Later along the way a company may offer her money to incentivise her to do it … it is an open market, the same as anything else."
However, in a 2013 article for the Daily Beast entitled 'Interracial Sex Still Taboo for Many Porn Stars", former adult actress Aurora Snow wrote: "On-camera race relations are a complicated topic—particularly the way they have been translated in porn's fantasyland."
There have been suggestions that pay rates for performers have dropped in recent years, however Hay says this is not necessarily the case and that instead they have just stagnated. "For some special acts [rates] have actually gone higher, but rates in general have not risen in last five years or so. There has been no increase in relation to inflation, they haven't really fallen they have just plateaud."
In a world where the gender pay gap is pervasive in a plethora of industries, porn is an exception. Hay says it is "universally known that women get paid a lot more" but said successful male actors are paid "what most people would think is a lot" and suggested they have an advantage in being able to work more than women.
These portraits show porn stars in a different light
Show all 12
The average salaries for female performers vary massively, and Hay explains the disparity in pay in the industry by comparing it to what Zlatan Ibrahimovic makes to a below-conference league footballer.
"In our business there are some fairly standardised rates but what any one girl makes over the course of a year hugely depends on her, her characteristics and what agency she is with.
"I don't think that adult stars make as much money as the general public perceives them to make. I don't think there's anybody, even the biggest stars, who are making more than half a million a year, but if some of the top stars are making $300,000-400,000 per year, by most people's perception that would still be a lot of money I think."
While porn performers are still making a lot of money, one way in which the industry has hugely transformed in recent years is due to the increase in streaming sites which Hay says has "hugely" damaged the industry.
"Most of the tube sites have stolen content on them which they make available for people to view for free. Most people that want to watch adult content are aware they can watch it for free and do so. Obviously that has damaged the studios who produce scenes and movies and some of them have gone out of business and many of them shoot less than they otherwise would, because they cannot maintain their sales that they formerly could before people were stealing their content."
In an industry which is very much judged on appearance, one could presume that the average career length of a female performer might be more short-lived than most. However, Hay says due to the rising popularity of porn featuring older women, many adult actresses can now expect to work until their mid to late thirties.
"The two most searched terms in porn are teen and milf. There are fashions and trends in porn just like in everything else, like music and clothing ... about eight years ago, this phenomenon came along and it has never gone away. It is phenomenally successful. Pretty much any girl who is in the business and gets to her late twenties is going to get offered work that typecast her as 'milf'. More specifically, if you are a performer who comes in the business in your twenties you could potentially stay in until you are generally mid thirties, with some exceptions girls like Julia Ann and Jessica Drake who are real standout stars."
So how does he decide what actors and models LA Direct will represent?
"Obviously their appearance, age, attitude and demeanour but I am also interested in their motivation and ambition.
Students watch porn together at Bristol Uni
"This business now is extremely competitive. In certain states like California, Nevada, Florida and others there is little-to-no taboo left for a girl working in this industry. Girls come out of their teens and have decided 'this is what I want to do with my life'. Any of those old antiquated ideas that girls come into business because they are from downtrodden or abused childhoods, there is no truth to it whatsoever nowadays."
"I am really interested in taking on a model with a long term goal, I'm not really interested in taking on a girl who has a loan to pay off or doesn't really know if she wants to do this or not but maybe wants to for a few months to earn some money. Depending on the girl, I may or may not take her but it is far less interesting to me."
And when they successfully land a casting agent and representative, how do adult actors and actresses land films? Hay says it is pretty straightforward: studios call up after seeing one of the models on their website. There is no sleazy audition system that some might expect, clarifying that "casting couches" (where actresses are asked for favours in order to get roles) are not the norm.
"I couldn't say that it has never happened in our business but it is extremely rare," he says claiming it is just as likely to happen in Hollywood.
"Most commonly there is no audition or casting ... some studios do like to see the models and they would ask for a 'go-see' which is as simple as that going to see someone. It might last 10 minutes: a girl shows up, sees the person, they chat, they understand a little bit about their personality. They will probably ask them to get naked just to see their body in person and ask do they look like the pictures on the agency website? Have they gained or lost any weight, got any tattoos not displayed, any scars or piercings, and contact the agent back and tell us whether they wish to hire the model or not.
"They don't have to do anything except be fit and healthy, look like their pictures and be ready to work."
Join our commenting forum
Join thought-provoking conversations, follow other Independent readers and see their replies