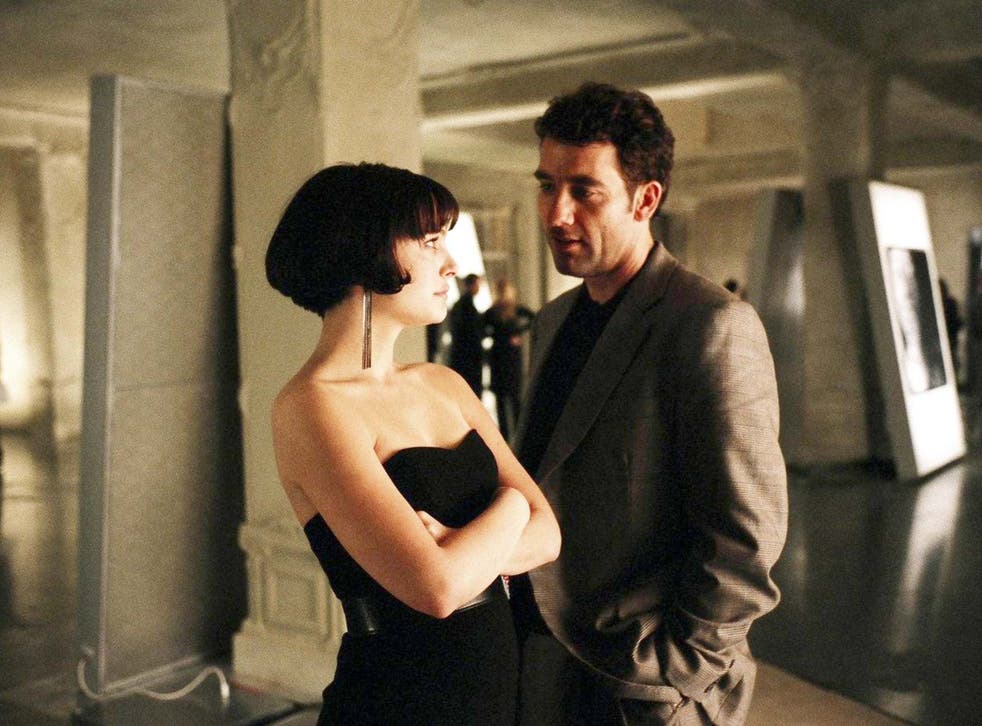 What to do if you're in a relationship but you're attracted to someone else, according to experts
'Consider whether this is a pattern,' suggests Madeleine Mason-Roantree
Leer en Español
[This article was originally published in September 2020]
Feeling attracted to someone other than your romantic partner is one of the most troublesome dilemmas people can have in a monogamous relationship. But it's also one of the most common.
In fact, one survey from 2016 found that as many as 50 per cent of people in relationships have had feelings for someone other than their partner, while one in five adults confessed to being in love with someone else.
But how to address this dilemma depends on a multitude of factors, such as the state of your current relationship and, crucially, whether or not your attraction can be dismissed as a harmless crush, or as something deeper.
We spoke to relationship experts about what to do if you find yourself feeling attracted to someone other than your partner.
Decide how you feel about your current relationship
Consider the reason why you're attracted to someone else: are they providing something your partner is not? If this is the case, relationship psychologist Madeleine Mason-Roantree suggests spending some time reflecting on what is missing in your current relationship. 
"Think about what is missing and address this with your partner first," she says. "There's no need to bring your outside attraction into the conversation at this stage."
It might be that your partner responds well to this conversation and starts to provide you with whatever it is you think this other person might be able to. If so, problem solved.
Don't panic
When you're in a loving relationship and you suddenly find yourself thinking about someone else, it can spark confusion, fear and namely, concern.
But such reactions are not always necessary, says dating coach James Preece. "Before you do anything drastic, take a step back. It's perfectly normal to still fancy other people, even when you are in a happy relationship," he explains. 
"You can be in a relationship with someone and still appreciate a good looking person when you see them. A little fantasy here or there is healthy as long as that's all it is."
Identify your boundaries
As Preece explained above, it's normal to feel attracted to people when you're in a relationship. It can be harmless, too, so long as you can identify your boundaries, explains clinical psychologist Marc Hekster.
"Part of being in a relationship inevitably involves managing attraction to other people and creating a boundary that prevents it from impinging on you and your relationship," he explains. 
"If that boundary creates anxiety or conflict or you feel that you are in danger of acting on the attraction, then it is important to understand why."
Engage with caution
If you do decide to act on your crush or attraction, be wary, says Preece.
"You might think having a little flirt or sending some cheeky texts is a perfectly harmless little game. The problem is that this can escalate quickly," he explains. 
"One minute you are sending wink emojis and the next it's half naked selfies. You may have no intention of ever doing anything serious, but imagine how you'd feel if you found these conversations on your partner's phone. 
"Stop now before it goes too far and don't get yourself into situations that could lead to trouble."
Consider whether this is a pattern
If this is not the first time you've found yourself thinking about someone else other than your romantic partner, it might be time to think about why you keep doing this, says Mason-Roantree.
"Perhaps you have difficulties with intimacy, and your subconscious way of dealing with that is to 'allow' yourself to be preoccupied by someone else. In which case, therapy might be useful here," she suggests.
Be honest
Being attracted to another person is one thing, but acting on that attraction is quite another altogether. Speak to your partner before doing anything, says Preece.
"If you are considering doing something behind your partner's back then it might be better to set them free first," he advises. 
"If you decide you'd rather be with someone else then break things off with your current partner first."
Join our new commenting forum
Join thought-provoking conversations, follow other Independent readers and see their replies