Single people to spend 96 million hours and £2 billion on bad dates in 2018, study claims
That's £117 per person and nearly a whole day on bad dates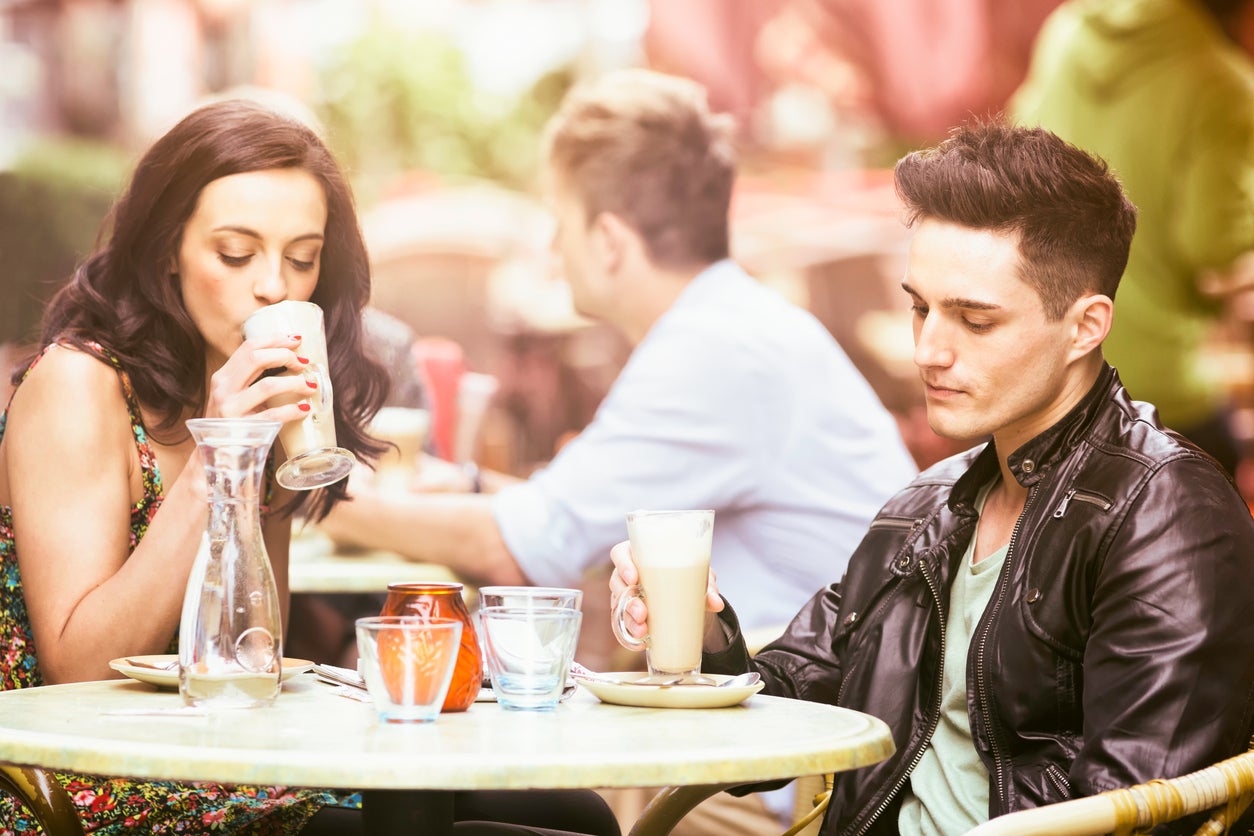 Being single is expensive.
From the drinks and meals out to the new outfits and cinema trips, attempting to find the love of your life can leave a sizeable hole in your wallet.
Then there are all the Friday and Saturday nights (and occasional Sunday mornings) you'll never get back after spending them with someone who turned out not to be The One.
And a new study has revealed quite how much time and money we're spending on dates.
In 2018, Brits are set to spend £2 billion and 96 million hours on bad dates. That works out as £117 per person and nearly a whole day each (23 hours) on bad dates in 2018 alone. On each date, the average Brit will spend £29 per person.
The research by eharmony claims that the average bad date lasts just 60 minutes, so clearly people aren't hanging around once they realise the person sitting opposite them isn't going to be a keeper.
This is two hours shorter than the average date overall, which is three hours long.
The study also found that 52 per cent of dates leave singletons feeling disappointed - there's nothing worse than thinking you've wasted time, money and possibly makeup on someone you'll never see again.
The cartoons that perfectly sum up relationships
Show all 10
Following a bad date, singles report they feel disheartened (16 per cent), self-conscious (12 per cent) and depressed (13 per cent).
eharmony's experts believe singles are attempting "binge dating", in the hope that by going on as many dates as possible, they'll increase their chances of finding love. However this may also be leading to "a lack of quality experiences."
"While we know there are lots of individuals out there dating this time of year, our research suggests that many singles yearn for more meaningful experiences," says eharmony relationship expert Rachael Lloyd.
"It's also entirely plausible that the modern culture of so-called 'binge dating' could be impacting on the quality of the experiences people have.
"Before going on a date it's worth stepping back and considering who you are and the kind of person you're likely to be suited to. A scattergun approach to finding love is rarely rewarding, with 16 per cent of singles saying no matter how many dates they go on, they feel no one is compatible."
However, that doesn't mean you should give up hope and quit dating altogether.
"The reality is that there are considerable romantic options for everyone," says Rachael. "It's just a question of finding the right person."
And if you never go on a date, you may never meet them.
Join our commenting forum
Join thought-provoking conversations, follow other Independent readers and see their replies